Surprising Facts about Jeans & Denim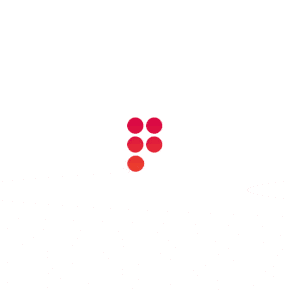 Jeans is the most common example used for Classics in the Fashion Cycle. People of all ages have been using Jeans and it is known to be an evergreen fashion trend. It does not matter whether you are young or old, it is almost impossible to avoid the looks you get when you are in a pair of jeans. Straight, Baggy, Skinny, Boot cut are few of the different styles available in jeans. From 1950's to 1970's, boot cut and baggy jeans were really popular among consumers. Now this trend has completely changed as consumers prefer wearing skinny jeans. Jeans is one of the most stylish, lovable and comfortable clothing you might find in your wardrobe.

But do you know that jeans have some fascinating and surprising facts?
20+ Interesting Facts about Jeans & Denim
What is Denim & Where is it Originated from?

The word "Denim" comes from the fabric Serge de Nimes made in Nimes, a city in the Occitanie region of southern France. Denim is a type of cotton twill textile in which weft passes under two or more warp threads. The reason why one side of denim is blue and other side is white is because the warp threads are dyed with indigo color and white threads are used for weft. There is still a conflict about the exact year of origin of denim. It is believed that the term "denim" was first used in 1789 in a newspaper on Rhode Island.

Do you know jeans have a Birthday?

Jacob Davis and Levi Strauss officially received patents from the government for blue jeans on 20th May 1873.

This day is now globally considered as the Birthday of Jeans.

Small Pocket in Jeans

In 1879, when Levi's first pair of jeans was introduced into the market, it had a small pocket in the larger pocket. This small coin pocket was also known as a Watch Pocket. It was designed for men's jeans as a safe place to store pocket watches.

First Brand & Creators behind Jeans

By the early 1850's, denim fabric had already been in use for quite some time. Denim was made for the Italian Navy. It was in 1872, Bavaria-born, San Francisco businessman Levi Strauss and a tailor Jacob Davis from Reno, Nevada, modernized the jeans weaving to create budget friendly clothes for miners and other working-class. They introduced denim pants that were made from durable and cheap material and reinforced with rivets at the places where pants tended to tear which prolonged life of pants. This design was patented from the US Patent office on May 20, 1873, making Levi Strauss & Co. the first brand for jeans.

US Presidents & Jeans

Former US President Barack Obama was a great fan of denim jeans, and he was often seen wearing them. Whereas Mr. George W Bush was an anti-jeans person, who banned wearing blue jeans to Oval Office.
In 1950, many schools also banned jeans as they thought it was a sign of uprising against authority.

Why Jeans were in Blue?

Jeans was initially made for sailors and miners who required strong and durable clothes. These people had to work in untidy atmosphere which made their clothes very dirty. The inventor found the color blue to be ideal for hiding dirt on the pants. Before the 20th century, indigo was imported from India to create the blue color for jeans which was later on replaced by artificial dyes. As the artificial dyes developed, more colors like black, white, grey, brown, green were becoming a popular trend in jeans.

Where & Why was Jeans invented?

The term Jeans comes from Genes, a name given by French for the city of Genoa. These cotton trousers were made by the people from Genoa. In the late 18th century, when the Gold mining was at its peak, American miners required strong and durable clothes that do not tear easily and which would really last long.

Is wearing Blue Jeans illegal?

North Korea is the only country where wearing blue jeans is banned. This decision was taken under Kim Jong-il's rule in succession to North Korea's cold war with US. Blue denim is seen as a symbol of American imperialism in North Korea. So next time when you are flying to North Korea remember to ditch all your blue jeans at home.

Are Skinny Jeans not Jeans?

Girls prefer to wear skinny jeans as it looks more alluring, attractive and sensual. The denim in skinny jeans has a stretching property which is achieved by embedding elastic fabric.
The original denim does not stretch too much.

Orange color thread in Jeans?

Have you ever noticed an Orange thread which is used in the pair of Levi's jeans?

Apart from the decorative purpose, this orange color thread is a part of the Levi's Trademark. It was first designed to match the copper rivets used on jeans.

Jeans during Second World War

During the Second World War, denim and jeans became popular among American Soldiers. Soldiers also started wearing denim while they were not on duty. Women were forced to step out from their home as most of the men went for war. Women started wearing denim to factories and also for hard labor work.

The Oldest Pair of Jeans

In 1998, Archaeologists found a pair of Levi's 501 style jeans from a mine in California in its original condition. After research, it was found that this jeans was manufactured in 1890's. Levi's had offered to buy this pair of vintage denim jeans manufactured by Levi Strauss & Co for a price of 50,000 US dollars. But, this was sold for a record price of 1,00,000 US dollars in an auction.

Does Denim shrink?

Yes, denim fabrics do shrink a bit. To prevent shrinkage of the final product, few manufacturers pre-wash the fabric before production. The 501 style in Levi's Jeans is preshrunk.

YKK Trademark & Zipper

Before you wear your next pair of Levi's jeans, have a look at the zipper. Most of the zipper for jeans are produced by a Japanese zipper manufacturer and a YKK mark is printed on it. This mark indicates a well-known benchmark for zippers. During the initial production of jeans zippers were in the front for men and on one side for women.

Other interesting fact about Levi Strauss

The creator of the modern jeans Levi Strauss was one of the most reputed and wealthy businessman of that era. During those days jeans were mostly used by miners, working-class and financially backward people.
So due to this reason, he never wore a pair of jeans from his production line.
Few other facts about Denim / Jeans you might not know
India, China and Bangladesh together manufacture 50% of the global jeans production.
American singer, Actor & Comedian Bing Crosby was refused to enter a Canadian Hotel in Vancouver as he was wearing a denim top and jeans.
Around 20,000 tons of Indigo is produced every year to meet the requirement of making dyes for jeans.
About 10,000 liters of water is required to make a single pair of jeans.
Making one pair of Levi's 501, requires 37 separate sewing operations.
Jeans were originally called Waist Overalls.
Published On
-
2021-07-12
Modified On
-
2021-07-12
Author
-
Team WIFD
Publisher
-
Waves Fashion Institute

https://wifd.in//surprising_facts_about_jeans_and_denim
Please leave your comments, we love it..!
Explore Fashion Designing Courses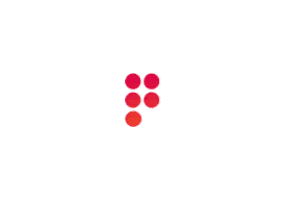 Ready to design your future in fashion? Our award-winning course offers practical training, fashion seminars, and job placements. Don't miss your chance to become a fashion icon. Enroll today!
view Advanced Diploma course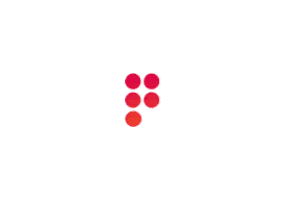 Ready to dive into the world of costume and dress designing? Our short-term program provides practical training, convenient timing, and individual attention. Enroll now and embark on a design adventure in just 6 months!
view Certificate course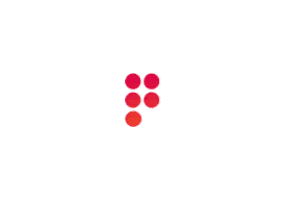 Want to kickstart your career in Fashion Merchandising and Boutique Management? Our 2-month certificate course offers e-learning convenience, costing analysis, and a sales perspective. Enroll now and become a retail maven!
view Certificate course
Hey, we have more amazing content on the latest Fashion, Trends, Paintings & Creative Arts, and now it's absolutely FREE for you. All you have to do, is just... We always respect your privacy!
Popular Fashion Quotes
" The best part of being a Fashion Designer is being a Fashion Designer "
~ Rena Do Jess