Advanced Diploma in Fashion Designing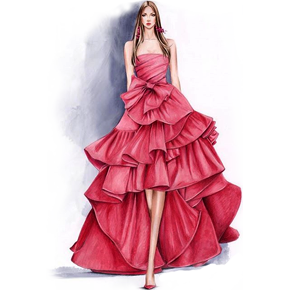 Advanced Diploma in Fashion Designing
is an extensive program which draws, most of the undergraduate fashion curriculum without spending more than a year. This course is aimed to develop professional and creative skills of students towards the aspect of design, technology and merchandise, required to create, produce and market the ever-changing apparel industry. Students are exposed to innovative and practical understanding of contemporary designs to pursue wide ranging career in the global fashion industry. Exposure to textiles enables students to develop sensitivity to the nature and application of cloth. The course and the environment enable students to develop their own philosophy and design identity which could be judged critically and professionally. On completion of our 1 year Advanced Diploma course, students emerge as professionals for a wide range of career in the national and global design industry. Students will pursue career as stylist, forecaster, design interpreter, entrepreneur, manager, visual/promotional merchandiser, illustrator, lecturer and high trendy designers...
Key Facts
1 year
Advanced Diploma Course
Offline Course (Study Centre)
Easy Installment Payments
Female only
No Age Limits
SSLC or Plus 2
No Uniforms
Batch 1: 10:00 AM - 01:00 PM
Batch 2: 01:30 PM - 04:30 PM
Batch 3: 08:30 AM - 01:30 PM
Mon - Fri (5 days / week)
Hostel Facility
Essential Study Materials
Quick Navigation Links
Scope of Fashion Designing
Photos
Why choose Waves Institute?
Syllabus / Subjects
Certification
Job Placements
Study Centres
About WIFD
Students Testimonials
Scope of Advanced Diploma Course in Fashion Designing
Fashion Design is a blend of creativity, ideas and techniques which include analysis, research and experiments with great technical knowledge. The career opportunities after 1 year Fashion Designing Advanced Diploma course are very vast. As a Fashion Designer you can begin your career in various areas according to your interest and capability, such as:
Professional Designer
Fashion Coordinator / Stylist
Creative Pattern Maker
Sketching Assistant
Bridal Designer
Fashion Merchandiser
Fashion Illustrator
Fashion Consultant
Quality Controller
Visual Merchandiser
Production Manager
Fashion Entrepreneur
Assistant Designer
Dress & Costume Designer in Film Industry
Establish own Boutique
Be a Fashion Designer - The Innovative Way
Waves Institute of Fashion Designing focuses on the trendy and most innovative way to learn about Fashion Designing. This Advanced Diploma course provides you unique opportunities to take your creativity to the next level. A wide range of learning strategies are applied in this course which helps students to grab potential skills and enhance their learning ability. To make learning experience very interesting, activities such as Seminars, Guided Independent Study, Individual and Group Activities, Brainstorming and Logical thinking sessions, Industrial Visits, Projects, Practical Workshops are carried out from time to time. The class for Advanced Diploma in Fashion Designing program is very interesting, in which learning occurs both inside and outside the institutional premises.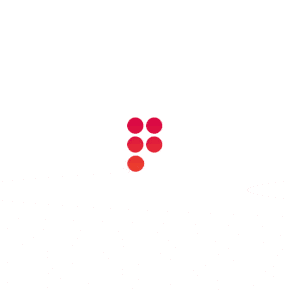 Exploring Designs & Patterns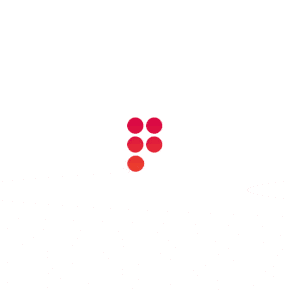 Fashion Illustration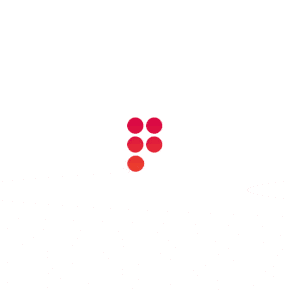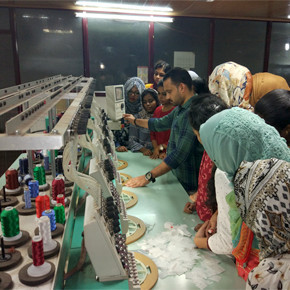 Industrial Visit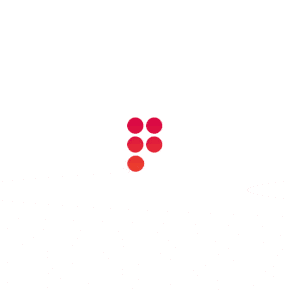 Hitting the Fashion Show Ramp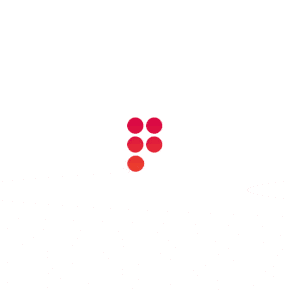 Kerala Kids Fashion Week (Fashion Show)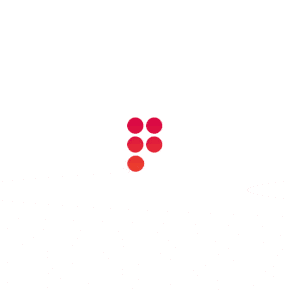 Fun-filled Game Session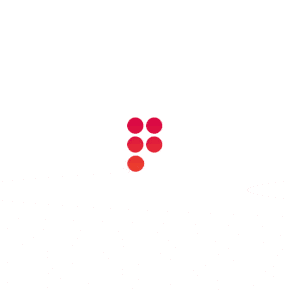 Innovative Smart Class Sessions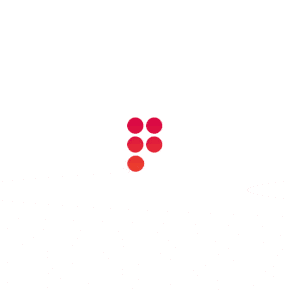 Celebrating Festivals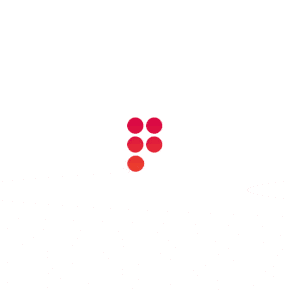 Practical Oriented Classes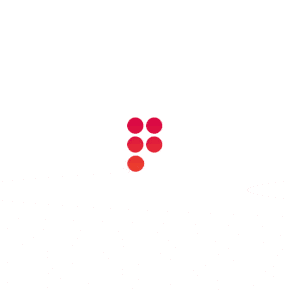 Pattern Drafting Workshop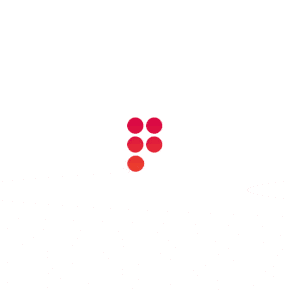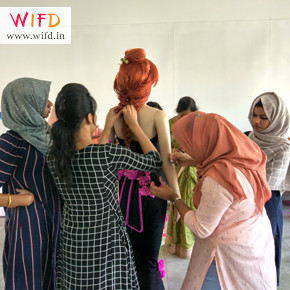 Mannequin Draping Challenge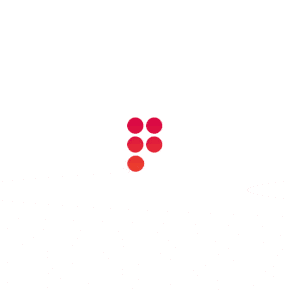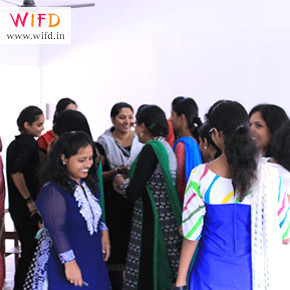 Interactive Sessions
Top Reasons to choose Fashion Designing Course at WIFD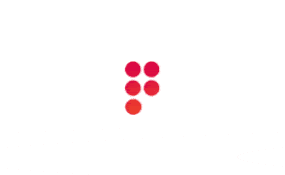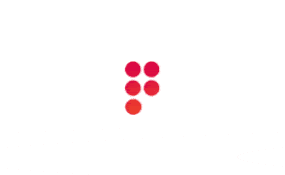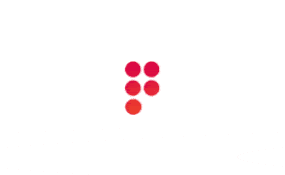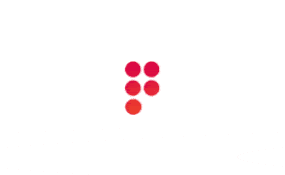 Waves Institute of Fashion Designing has been awarded 'INTERNATIONAL PRIDE AWARDS 2021' by Top Gallant Media for the category 'BEST FASHION DESIGNING INSTITUTE FOR WOMEN OF THE YEAR'.
12 years of Outstanding Academic Excellence.
Get mentored by highly experienced faculty with years of experience in the fashion industry.
Latest syllabus and updates with respect to the changes in the world of fashion.
Practical session begins from 2nd month onwards.
Explore rewarding Career Opportunities with Job Placements
Placement Assistance with an excellent job placement track record of 93.7 % in the year 2019.
Student-friendly campus, College Canteen & Transportation, Students' Bus Concession at our Malaparamba Branch.
Practice-based learning with Individual Machines.
Activities such as Brainstorming, Logical thinking sessions to enhance knowledge about Fashion & Trend.
Hostel facility with Vegetarian / Non-Vegetarian food.
Safe, Secure and Eco-friendly Campus with enormous Bike / Car parking facility.
Google's most rated Fashion Design Institute in Kozhikode.
Study centre at the heart of the city with convenient timings for House-wifes, Working Professionals, etc...
Quick Enquiry
Curriculum / Syllabus for Advanced Diploma in Fashion Designing
Advanced Diploma Course in Fashion Designing
consists of 8 subjects which include Art & Design Research, Fashion Sketching & Illustration, Surface Embellishments, Advanced Garment Construction, Merchandising & Apparel Industry, Pattern Manipulation, History of World Fashion & Costumes and Fabric Science & Textile Processing.
Subjects in Advanced Diploma in Fashion Designing
Introduction of Fashion
Art medium and Application
Pencils, Colour Pencils, Pastels
Water Colour, Acrylic Colour, Fabric Colour
Origin of Fashion
Evolution

Fashion Cycles
Fashion Theories
Fashion Terminologies
Colours & Colour Theory

Different Types of Wear
Fashion Details

Skirts
Sleeves
Collars
Necklines

Elements of Design

Line Illustration
Vertical, Horizontal, Diagonal Lines
Line, Shape, Colour, Size, Texture

Colours

Prank's Colour Wheel
Tint, Tone, Shade
Warm and Cool Colours

Silhouettes & Figures
Psychology of Colours
Principles of Design

Proportion, Balance
Unity or Harmony
Rhythm, Emphasis

Corrective Designs

Bust larger than Hip
Hip larger than Bust

Classification of Skirts
Own Creative Designs

Festival, Red Carpet, Street Fashion
Valentine, Black & White
Fusion, Designer Saree
Frocks, Salwar Kameez
Fashion Sketching & Illustration
Free hand sketching
Pencil Shading
Ruffles & Frills
Textures
Draw head and hairstyles
Stick & Block figure
Fleshing the Fashion Figure (Male, Female, Child)
Poses of Fashion Figures

Straight pose
Side pose
Back pose
Developing block figures in different body actions
Weight Distribution
Dress Draping, Stylization
Colouring & Accessories
Basic Garment Shapes
Basic Embroidery Stitches (50 numbers)
Traditional Handwork & Embroidery of different states of India
Metal Embroidery
Fabric Painting (10 variants)
Warli Painting
Advanced Garment Construction
Sewing Machine

Classification
Basic Parts of a Sewing Machine

Presser Foot Types
Upper and Lower Threading
Bobbin Winding
Faults and Rectifications in a Sewing Machine
Sewing Equipment / Stitching Auxiliaries
Sewing Mechanism

Needle Types
Bobbin and Bobbin Case Functions

Basic Hand Stitches
Stitching Practice on Paper - Geometrical patterns
Stitching Practice on Muslin- Geometrical patterns
Different Types of Seams, Pleats, Tucks, Plackets, Pockets, Necklines
Garment Stitching of Saree Petticoat
Garment Stitching of Frock, Skirt & Top, Salwar & Kameez, Saree Blouse
Merchandising & Apparel Industry
Introduction to Garment Industry
Levels of Fashion Industry
Marker planning and its benefits
Introduction to Merchandising
Types of Merchandising
Definition, Role, Scope of a Merchandiser
Market Segmentation and its benefits
Visual Merchandising and its types
Quality Controlling
Marketing
Standard Measurements
Technical terms in Tailoring
How to take Body Measurements
Drafting the Basic Pattern Set – Child's Bodice (Front & Back)
Different Types of Child's Sleeves & Collars
Jumpsuit
Layout of Frock
Petticoat
Slash and Spread Technique
Different Types of Skirts
Adult's Bodice Block
Gent's Shirt & Pants
Different Types of

Sleeves & Collars
Salwar & Kameez
Nighty
Gown

Kurtas, Pyjama
Saree Blouse
History of World Costumes
History of Indian Costume
Saree, Ghagha
Orhna, Sarong
Costume in Different States of India
History of American Costume
History of French Costume
History of Greek Costume
History of Egyptian Costume
Traditional Jewellery of India

Sarpech, Kada
Nath or Nathini
Oodiyanam
Karamphool Jumka
Hath Phool Jhumka
Jada Nagam, Pazeb
Linga Patanka Muthu Mala
Chandrahar
Vanki, Shinka
Fabric Science & Textile Process
Introduction to Textile Fibres
Definition and Sources of Textile Fibres
Classification of Textile Fibres
Properties of Textile Fibres
Different Types of Fibres

Natural Fibres
Manmade Fibres

Cotton, Silk, Wool
Rayon, Polyester
Yarn, Fabric
Fabric Finishing
Assessment, Certification & Affiliations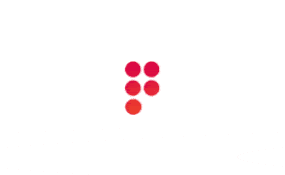 Students are assessed based on assignments, projects, seminar session, presentations and final examination. All students will have to appear for the final examination conducted at Chavara Cultural Centre (Head Office) during the end of the course. Students have to secure a minimum of 40% marks for all subjects separately in their final examination to obtain the certificate. Waves Institute of Fashion Designing conducts various courses in the field of Fashion, Dress and Costume Designing and has multiple affiliations. The certificates for the courses at Waves Institute are issued by Bharat Sevak Samaj Vocational Education (National Development Agency, Established in 1952 by the Planning Commission, Govt. of India)
Recruiters & Placements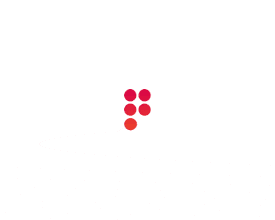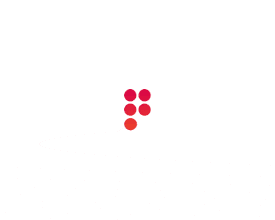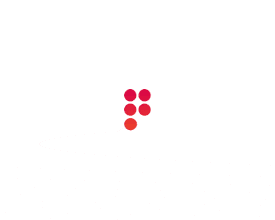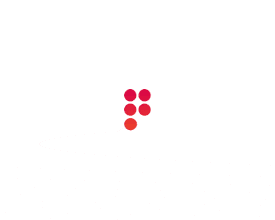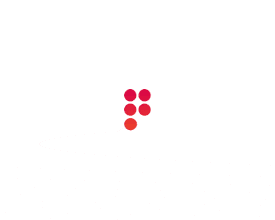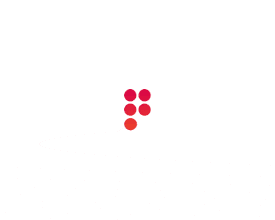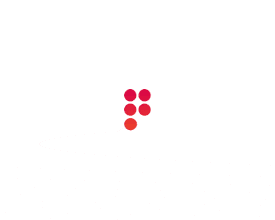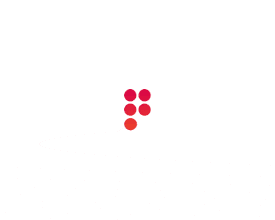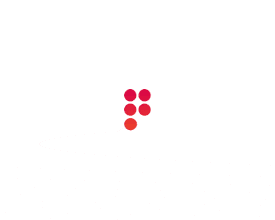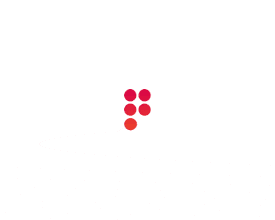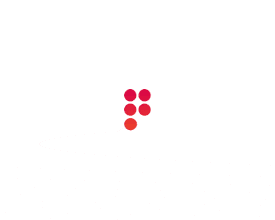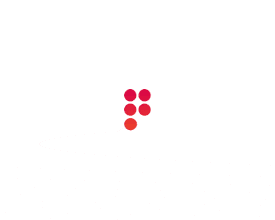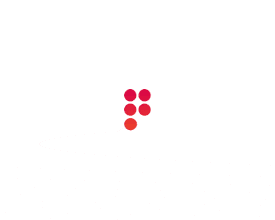 Waves Institute of Fashion Designing plays host to many leading fashion ventures from various sectors which includes E-commerce, Wedding Centres, Garment Industries, Fashion Boutiques, Textile Industries and many more. Recruiters represent a wide range of industries, and they offer diverse job roles across various segments. Waves Institute of Fashion Designing had a job placement record of
93.7 %
in the year
2019
.
French Curve by Anjali Sharma, Kitex Garments Ltd, Louis Philippe, Klum - The Kalamkari Store, Silky Weddings, Teekay - The Bridal Heritage, Kalyan Kendra - Silks & Sarees, Ferra - International Boutique, Johra Bridal Studio are few of the top companies where our students have proved their excellence...
About Waves Institute of Fashion Designing
Waves Institute is a leading
Design College in Kerala
which was established in 2009 as an independent Design Institute in Kozhikode. WIFD has been offering creative education for the past 12 years. Waves Institute of Fashion Designing has been awarded
INTERNATIONAL PRIDE AWARDS 2021
by Top Gallant Media, New Delhi for the category - "
BEST FASHION DESIGNING INSTITUTE FOR WOMEN OF THE YEAR
". We started our institute with the aim to fill the gap between industry and design by providing excellent learning atmosphere to our students. Here at our institute, we motivate every individual to fulfill her unique and beautiful dreams and also mould her to be a fashion professional. We conduct
B.Voc Degree in Fashion Designing,
Advanced Diploma in Fashion Designing,
Certificate in Costume & Dress Designing,
Certificate in Fashion Merchandising & Boutique Management courses.
View Photos & Videos
Students Testimonials
Waves Institute of Fashion Designing
Puthiyara

# Friendly
# Strong foundation
I'm so happy to be a part of WIFD. I was able to gain a lot of knowledge about fashion from WIFD. Such a dedicated and friendly faculty. Especially Mothi miss, Fajna miss, Prakashini miss. They encouraged me a lot to improve my designing skills. I'm thankful to all teachers. This was literally a strong foundation for my future studies. Had a great experience...
2018-19 batch
Waves Institute of Fashion Designing
Palakkad

I have gained great experience from Waves Institute of Fashion Designing and it helped me to build my career and it was a very good platform for this. Thanks a lot...
2018-19 batch
Waves Institute of Fashion Designing
Chaliyam

# Joy
# Positive Atmosphere
I climbed the steps of the institute with high hopes. Nice positive atmosphere and spent some good days there with the teachers. I was able to acquire a lot of knowledge as I wished. I will always remember those good days with joy.
2017-18 batch
Waves Institute of Fashion Designing
Thamarassery

# Passion
# Experience
# Friendly
Owing to my creative streak and the passion to do something different, I was sure I wanted to be an Fashion Designer. WIFD had given me wings to reach my dreams. The overall experience has been amazing and very educational. The institute has the best faculty with lots of experience and knowledge. All faculty members are friendly and helpful with students, and they teach in an interactive way for better understanding. I'm grateful to all the faculties for helping me throughout my journey. I'm happy to be a part of their family. A lot of hard work is required but it is truly the best place to learn...
2017-18 batch
Waves Institute of Fashion Designing
Hyderabad

Many Thanks to WIFD. Being a part of WIFD has been a wonderful and cherished experience. The faculty there are amazing, very friendly and always motivate us to practice more. My special thanks to Prakashini Ma'am, Mothi Ma'am, Fajna Ma'am and Arun Sir. I strongly recommend WIFD to everyone who is serious about making career in Fashion Designing. My Best Wishes
2016-17 batch
Waves Institute of Fashion Designing
Kunnathupalam

# Wonderful Experience
# Placements
I'm so happy to be a part of Waves Institute of Fashion Designing as it was a wonderful experience. I enjoyed my college days at WIFD and the teachers were really helpful. After the completion of the course, the placement facilities provided are very good.
2019-20 batch
Waves Institute of Fashion Designing
Vadakara

I feel so proud and lucky to study at Waves Institute of Fashion Designing, which is the best and No.1 Institute of Fashion Designing in Calicut. The best thing about WIFD is the teachers who are so dedicated. The life at WIFD did show me a better world of fashion and changed my lifestyle. And I'm so happy that all the changes in my life are because of WIFD. Thanks a lot
2017-18 batch
Waves Institute of Fashion Designing
Kuttikkattoor

From my very young age Fashion Designing was my passion. I was very excited to know more about Fashion Designing and I searched for the best institute in my hometown. One of my friend suggested, Waves Institute of Fashion Designing and choosing WIFD was the best decision in my life. Now I am working as a Fashion Designer in a Boutique. Thanks WIFD for building my career.
2019-20 batch
Study Centres for Fashion Designing Course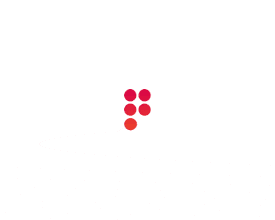 Chavara Cultural Centre (Head Office), Amalapuri, Kozhikode
Following the footsteps of the founder Fr. St. Chavara, the group of CMI people has been leading educational initiatives with the aim of aiding in social empowerment for several decades. Chavara Cultural Centre is devoted to the synthesis and development of art and culture. This organization has always been in the forefront, organizing programs to prepare the youth to face the challenges of life boldly.
Waves Institute of Fashion Designing has been conducting Fashion and Costume Designing, Art & Craft and Painting courses, since 2009 at its Head Office, Chavara Cultural Centre, Kozhikode.
Apply Online now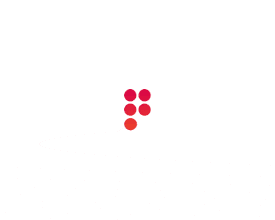 Providence Women's College, Malaparamba, Calicut
Providence Women's College is the oldest and the first Women's Arts and Science College in the Malabar region of Kerala, South India. Nestled atop the scenic Florican Hill, provides the ideal ambience for pursuits in education. Providence Women's College, Calicut, Kerala, founded by the sisters of Apostolic Carmel came into being on 1st July, 1952. It was the sacred mission of Mother Veronica, to train young women who had embraced religious life and send them far and wide on vocations of service to the community.
Waves Institute of Fashion Designing has been conducting courses in Fashion and Costume Designing, since 2009 at Providence Women's College, Malaparamba, Calicut.
Register Online now
For any other details or clarification, please feel free to
+919747375599
Hey, we have more amazing content on the latest Fashion, Trends, Paintings & Creative Arts, and now it's absolutely FREE for you. All you have to do, is just... We always respect your privacy!
Most Viewed Photos and Videos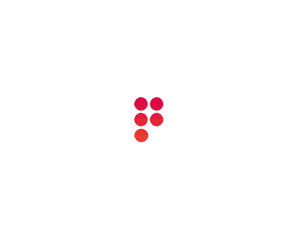 Mannequin Draping By FAB-7
3rd batch of Fashion Designing student 2018-19 draping the mannequin with chart, paper flowers and providing an outstanding look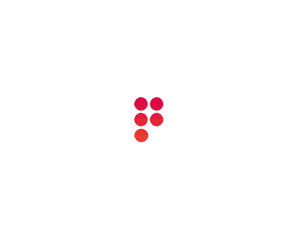 Exploring Creativity In Designing
Students exploring their thoughts and creativity to generate amazing concepts in designing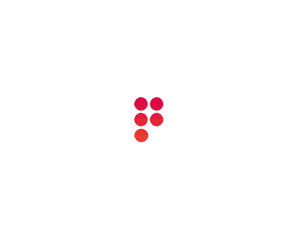 Draping By Team Tarkhan, Capricorn & Black Pearl
Mannequin draping competition between 3 teams of Fashion Designing students of 2019-20 batch
Popular Fashion Quotes
" You don't learn style from watching people on a runway. Fashion happens every morning when you wake up "
~ Shalom Harlow