Admission at Waves Institute of Fashion Designing™
Welcome to Waves Institute of Fashion Designing
. Thank you for expressing your interest in our institute...
Admission Overview
Admission Procedure
Admission FAQ's
Admission Overview - WIFD™
Investing in your education is one of the most important decisions you make in your lifetime. It not only requires time but it takes a great thought too. Here at WIFD, we provide a motivating and stimulating environment through friendly interactions between students and faculty. This helps them acquire creative and designing skills in the most innovative way. An academic year for our regular courses begins in June and ends in March. Enrolment to regular courses at Waves Institute begins in January. To make things easier for you and clear your concerns, we suggest you to make an appointment with our Counsellor and visit our Head Office. We always look forward in welcoming you to our institute and provide you details about the institute, curriculam and other extracurricular activities.
REQUEST A CALLBACK
Let's start by sharing a few details...
Admission Procedure - WIFD™
OFFLINE ADMISSION PROCEDURE
Prospective candidates can walk in directly to the main branch of Waves Institute of Fashion Designing (Chavara Culture Centre) and get complete course details and seek the help of the counsellors.
Duly filled application form should be submitted along with the required documents on or before the last date of application.
The documents required during admission are

One recent Passport Size Photograph.
Photostat copies of SSLC / 10th, Plus Two / VHSE marklist with certificates.
Self attested copy of any one valid address proof with photo (Driving licence, Aadhar card, Passport, Election Card / Voter ID).

First installment of Fee should be paid by cash on the same date along with the application form.
Prospective candidate should submit original certificate of their Central / State Board of Secondary Examination / Higher Secondary Examination / Degree and other documents which will be returned after verification.
As the last and final step, there would be a personal face to face interview.
ONLINE ADMISSION PROCEDURE
For online registration, please fill in the application form.
The candidate will have to select the academic programme of her choice in the prescribed online admission form.
The registration form has different sections for the ease of registration. Applicant needs to fill the details in each section.
During registration, candidate should provide a valid Email-ID and Mobile number, which would be used for all future communications.
In the first section, the applicant needs to fill the personal details followed by education and academic details in the second section.
All the entries should be saved by clicking at the SAVE button at the bottom of the page.
In case of online registration, registration will be accepted only if all the mentioned steps in the online admission form are completed.
The admission of the candidate will be confirmed only after a face to face interview and verification of documents.
This confirms the enrollment procedure. Students will be personally informed about the date of commencement of their course. The admission of the candidate is the sole discretion of the institute.
Academic Calender - WIFD™
Course Intakes
Name of the Course
Intakes
Fashion Designing

Jul

Sep

Costume & Dress Designing

Jun

Fashion Merchandising & Boutique Management

Jul

Sep
Admission FAQ's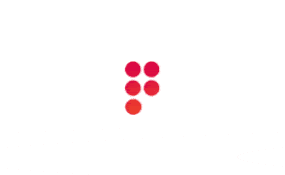 How can I take admission for a course at Waves Fashion Institute?
To join a course at Waves Institute, you can take admission either by visiting Chavara Cultural Centre (Head Office) or via Online Registration Form. Admission will be considered on first-cum first-served basis and confirmed only after the initial payment of the fees.
Do we have to wear uniform at Waves Institute of Fashion Designing?
No, you DO NOT have to wear uniforms at attend classes. Still it is recommended that the students should come to institute modestly dressed suitable for an academic environment.
Is there an entrance exam for joining Fashion Design & other courses?
No, Entrance Examination or Written Tests are NOT required to join a course at Waves Institute. Admissions are purely based on first-cum first-served basis for eligible candidates.
Do Waves Institute of Fashion Designing provide any online courses?
Yes, we also provide an online course. Let distance from your home not be a barrier anymore for your educational needs. We provide courses which you can pursue right from the comfort of your home.
Is there any age limit for joining courses at WIFD?
We provide an opportunity to pursue educational interests without upper age limits. The minimum age to apply for any course is 16 years as on 01 June 2023 but there is no upper age limit to pursue course at WIFD. Students of any age can join our Chavara Cultural Centre (Head Office).
Is admission open for all genders?
No, Admissions are only for female candidates.
What is the eligibility criteria for admission at WIFD?
The eligibility criteria depends on the course you choose to enroll. We have different short term, part time and full time programmes for students who have completed their 10th / 12th / VHSE or Graduation.
Can I do any Designing course after my 10th class?
Yes, we have designing courses for students who have just cleared out there 10th class.
Whom can I contact for admissions?
We have experts who can guide you to choose the best for your future. Please contact our Course Coordinator at +91 9747375599
What is the best time to join course at Waves Fashion Institute?
Admission forms are available from January onwards. However, the new session starts in the month of June every year.
What is WIFD's approach to education?
Waves Institute of Fashion Designing has been designed for the needs of the 21st century learners. We use enhanced learning which helps students to get indepth knowledge about the the fashion world. Our education focuses on decision-making and problem solving skills for success in the future.
Can we pursue any Designing course as correspondance from WIFD?
Yes, you can pursue Fashion Merchandising & Boutique Management Certificate course as correspondance via Online Learning from WIFD.
*
In case of any queries, please click here to fill the enquiry form available on the site by entering the details or contact us on any of the numbers mentioned in the contact us page.
Explore Fashion Designing Courses
Popular Fashion Quotes
" What works for our Indian crafts is the mix of craftsmanship, culture and a touch of modernity "
~ Manish Malhotra