Certificate in Fashion Merchandising & Boutique Management - 2 Months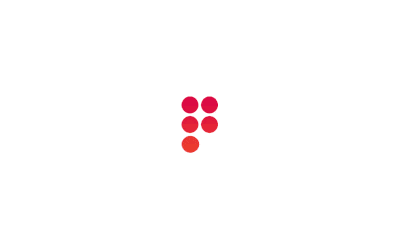 Fashion Merchandising & Boutique Management
is a relatively
new course
which is offered by very
few institutions in India
. This
unique course
is designed for those who are looking forward to start their own business or venture using their ability, to provide innovation to the Fashion world. This
curriculum
is designed specifically for
ambitious students
who intend to learn competitively within a short span of time. Students will attain the knowledge to launch their own brands into the
emerging markets
and to understand the
global fashion industry
. They also learn to combine their creative ability with principles of management to have a successful career in fashion field.
Key Facts
2 months
Certificate Course
Online Learning
Affordable Fees
Female only
No Age Limits
SSLC / 10th
Quick Navigation Links
Syllabus / Subjects
Certification
Why choose Waves Institute?
Students Testimonials
REQUEST A CALLBACK
Let's start by sharing a few details...
Syllabus & Course Contents
Subjects in Certificate in Fashion Merchandising & Boutique Management
What is Merchandising
Identifying the Scope of Merchandising
Practical Aspects of Merchandising Communication
Functions of Merchandiser
Merchandising Department Organization Chart
Merchandising Communication
Merchandise Mix Management and Strategies
Lifestyle of a Merchandiser
Classification of Merchandising
Roles of a Merchandiser
Definition, Scope Prospects of Merchandise Calendar
Advantages of Merchandise Calendar
Working & Planning process as per Merchandise Calendar
Advantages of Visual Merchandising
Signs, Marquees, Outdoor Display
Types of Window Displays
Importance of Lights (Primary, Secondary, Coloured and Filtered)
Mannequins and Dimensional Forms
Floor Plans & Display Types
Interview Attending Techniques
Importance & Steps in Decision Making
Ethics & Social Responsibility of Management
Different Types of Samples
Pattern Approvals
Pre-production Follow Up
Reporting
Order break-up
CMP and TNA preparation
Preparation of Tech Pack Interpretation
Stock List Preparation
Advantage & Importance of TNA
Exercise on TNA Planning
What is an Estimate
Estimation & Aims of Estimation
Costing & Aims of Costing
Difference between Estimating and Costing
Types of Estimates
Elements of Cost / Material Cost / Labour Cost
Different Type of Expenses
Product Costing
Advertisement Cost
Introduction to Business Communication
Types of Communication
7'C of Communication
Role of Communication
Types of Buyers
Buyer Communication
What is Fashion Forecasting
Fashion Cycle
Identifying the scope of importance of the Fashion Industry
Interpret the process of Fashion Forecasting
Identifying major Fashion Centres
Types of Designers & Price Market Categories
Recognize current fashion trends
Concept of Marketing in Fashion
Types of Fashion Retailers
Identify the components of the Promotional Mix
Fashion Promotion / Fashion Advertising
Essential Promotional Mix Elements
Creating a Fashion Promotion Plan
Assessment & Certification
Students are assessed based on projects, presentations, case research & analysis and final examination. All students will have to appear for the final examination conducted online at the end of the course.
S - Project / Sessional mark
E - Online Examination mark
Name of the Paper
S
E
Total
Merchandising & Visual Merchandising
20
80
100
Sampling & Scheduling
20
80
100
Costing
20
80
100
Communication & Marketing
20
80
100
Fashion Forecasting
20
80
100
Assignment & Project
20
80
100
Grand Total
600
Candidate have to secure a minimum of 40% marks separately for both Sessional and Online Examination to obtain the certificate. On successful completion of the course, candidates will be issued a Certificate by Waves Institute of Fashion Designing.
Quick Enquiry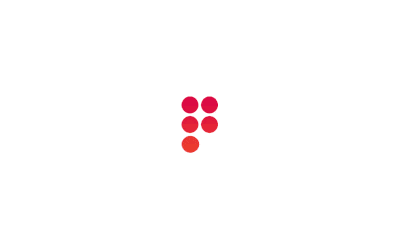 When it comes to a Fashion Brand, people tend to associate it immediately with a Fashion Designer, where as a Fashion Merchandiser plays an intergal part in getting the consumer to purchase products. The key responsibilities of a merchandiser include combining strategical insights and marketing techniques to ensure that the products will gain maximum profit. The roles of a Merchandiser includes identifying the targets and turning them into purchase with the help of Communication, Marketing, Branding and providing the consumers all the required services. The curriculum of the
Fashion Merchandising & Boutique Management
course is designed with an eye on the current industrial requirements. Students are encouraged towards applying their own creative skills and techniques to find solutions for the challenges they may face in the current fashion industry. This programme acts as a stepping stone to become the next successful Fashion Entrepreneur. With the completion of the programme, students will
Attain knowledge in making key decisions
Develop management skills and leadership capabilities
Get an in-depth knowledge in advertising of Fashion products
Learn Trend Analysis & Fashion Forecasting
Become capable of managing a Boutique / Fashion venture
Eligibility & Learning Mode
The minimum eligibility for Fashion Merchandising & Boutique Management programme, is SSLC or Plus 2 or any equivalent qualification from a recognized Educational Board. Classes for this programme will be conducted online on a regular basis. The advantages of this particular online programme are
Economical :

If you are trying to save money, an online course is the perfect solution. You are only spending money on the things you want to learn rather than paying for classrooms, infrastructure, activities and other miscellaneous charges...

Location :

Your choice of course usually gets restricted with respect to location. With online classes you can avoid staying in hostels and long journey from your home to the study center.

Comfort of your Home :

For this programme, you need not worry about your dress code. You can stay comfortably in your own room and pursue the course.
About Waves Institute of Fashion Designing
Waves Institute of Fashion Designing, established in 2009, offers couple of courses to support the fashion industry, as well as aspiring and working professionals. We have 2 branches in Kozhikode, Kerala and our head office is situated in the heart of the city, near 4
th
gate, Calicut and another at Malaparamba, Calicut with a lushy green campus. We offer Fashion Designing (3 Years B.Voc Degree), Fashion Designing (1 Year Advanced Diploma), Fashion Designing (1 Year Diploma), Costume & Dress Designing (6 Months Certificate), Fashion Merchandising & Boutique Management (2 Months Certificate), Jewellery Designing (1 Year Diploma), Apparel Pattern Making with Computer Aided Design (CAD) (1 Week Certificate), Digitize Illustrations (1 Day Webinar), Opportunities in Fashion and Apparel Industry (1 Day Webinar) courses.
View Photos & Videos
Students Testimonials
Waves Institute of Fashion Designing
Tirur, Malappuram

I am Arifa Jemna, I had been searching for a course which would help me to reach my dream. I came across this institution and I jumped in. The syllabus and the mode of teaching caught my eye. I am happy that I have successfully completed my course during this pandemic which caused several hurdles on the way. Even though we couldn't explore much of this area due to covid, the teachers along with the management team worked hard to overcome the challenges.
2020-21 batch
Waves Institute of Fashion Designing
Engapuzha, Calicut

# Cherish my dream
# Achieve my goal
I am Princy Abraham, I'm passionate towards Fashion Designing and to become a Designer. To achieve my goal I depended on Waves Institution. They helped me to develop my ideas and skills. WIFD has a very good and supportive teaching faculty and they gave me all support to cherish my dream. The institution is suitable for every passionate student who loves designing.
2020-21 batch
Waves Institute of Fashion Designing
Malappuram

# Experienced Teachers
# Great Journey
First of all, I want to thank all my well experienced teachers. It was a great 1 year journey with WIFD, Chavara. Seminar sessions, Mannequin Draping Challenge, Onam Celebrations and all memorable moments, it was awesome. I gained a lot of knowledge from here. I am extremely happy to study here...
2019-20 batch
Waves Institute of Fashion Designing
Palakkad

# Excellent Platform
# Innovative
Waves Institute is one of
the best Fashion Institutes in Kozhikode
. It provides an excellent platform to learn, implement and experiment enough knowledge in Fashion Designing and I personally enjoyed every single day. Their innovative approach of teaching pave way for aspiring students.
2017-18 batch
Waves Institute of Fashion Designing
Wayanad

# Amazing
# Changed My Lifestyle
I am happy to be a part of Waves Institute of Fashion Designing. The faculty out here are amazing, very friendly and always motivate us to practice more. I strongly recommend WIFD to everyone who is serious about making career in Fashion Designing. The life at WIFD showed me a better world of fashion and changed my lifestyle. My special thanks to all the teachers and my best wishes for Waves Institute.
2019-20 batch
Waves Institute of Fashion Designing
Mangalore

I can proudly say that I am a Fashion Designer because of Waves Institute of Fashion Designing. The teachers are well experienced and are very supportive. It was a wonderful journey with WIFD for past 1 year. I am extremely happy to study here.
2019-20 batch
Waves Institute of Fashion Designing
Kozhikode

# Great Learning Experience
To
learn Fashion Designing
was my passion but it was very difficult for me with my little one. Choosing WIFD was a great learning experience for me and the teachers helped me a lot. I would like to thank all my teachers for helping me, improve my talent and I thank Arun Sir for helping me to enroll for my exams. The ambience at Wave Institute was nice and I once again thank the entire team.
2021-22 batch
Waves Institute of Fashion Designing
Thrissur

# Interesting
# Passionate
I really enjoyed this course. It opened my thoughts and provided lots of inspiration. I always wanted to
learn about fashion
and garment making. I learnt so many creative things and ideas from my teachers and from their experiences. The course is very interesting for those who are passionate about Fashion. It has helped me to improve my creative skills. I'm proud to be a part of this institute
2017-18 batch
Explore Fashion Designing Courses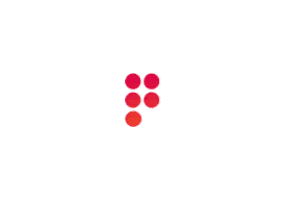 1 year job oriented, practical focused program with placements assistance. This course includes designing of Indian & International patterns.
view Advanced Diploma course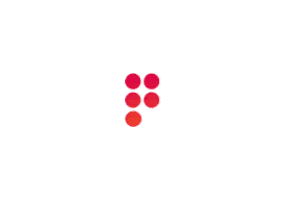 Take the first step to the field of fashion with this course. This course enables the learners to develop core fundamental skills in designing.
view Certificate course
Hey, we have more amazing content on the latest Fashion, Trends, Paintings & Creative Arts, and now it's absolutely FREE for you. All you have to do, is just... We always respect your privacy!
Popular Fashion Quotes
" A women with good shoes is never ugly "
~ Coco Chanel