About Waves Institute of Fashion Designing - WIFD™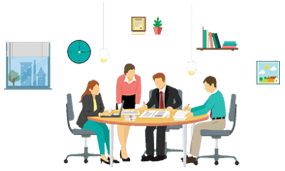 Waves Institute of Fashion Designing stepped into Calicut with its first education & training centre in the year 2009, growing ever since. Today, it is one of the
Best Design Institutes in Kozhikode
, Kerala with its head office located at heart of the Calicut city. The
Diploma and Certificate courses
offered are
Advanced Diploma in Fashion Designing, Certificate in Costume & Dress Designing, Certificate in Fashion Merchandising & Boutique Management
. WIFD is committed to educate students by preparing them in highly sophisticated field of fashion design. We aim to develop proficient and talented candidates who can shape their future with their designing and entrepreneurship capabilities. WIFD trains students in an industry-specific way which helps them to create their own unique identity and pave their way towards a successful career...
The Legacy - Waves Fashion Institute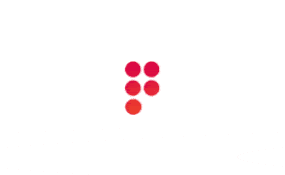 Waves Institute of Fashion Designing has completed more than a decade of empowering creative minds. WIFD has grown to be one of the
Leading Design Institutes in Kozhikode, Kerala
. After laying the foundation stone in 2009, the institute has marked its presence into globally recogonised institutions all over Kerala with a focus on employability and entrepreneurship. WIFD focuses on providing various job oriented programs, catering the requirements of the global fashion, business and retail industry. As we all are aware of, the Fashion Industry is booming at a great pace. It has a very competitive market driven by the adaptation of superior technology and intellegent business strategies. WIFD ensures that the students gain skill and knowledge which will provide innovation, growth and economical development to the fashion ventures they work for. WIFD provides unique courses combined with innovated learning and real time practical experience in a structured manner which caters the current global fashion industrial needs. Now, when it comes to quality education, Waves Institute is one of the best choice for Design education in Kerala for young fashion aspirants. Our institute emphasise on collaborative and experiential learning. Students learn different contemporary ways from each other as the institute being home to students from various parts of South India. A lot more awaits you here and we are delighted to welcome you to an exciting era of learning experience at WIFD...
Our Founder / Director - WIFD™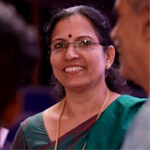 Mrs. Prakasini Ravindran
(
Founder and Director
)
About our Founder
She is the first woman to show courage to start a
Fashion Designing Course in Calicut
city in 1996, when the discipline was unheard of. The devotion and passion for the profession made her one of the widely acknowledged fashion designing tutor here at Kozhikode. Prakasini Ravindran who has more than 27 years of working experience in the fashion designing field, says,
"
It was my passion to become a successful exporter in garment dress designing that made me to apply for a designing course from South Delhi Polytechnic.
"
After completing the course, she joined "Orient Craft", an Export House in Delhi as an Executive and Fashion Designing Co-ordinator. Later she joined the South Delhi Polytechnic for Women as a lecturer for Fashion Designing. When she got an offer to start a Fashion Designing course here at her hometown, she shifted to Kozhikode in 1996 and started a course in Fashion Designing with just 15 female students. It was not a smooth sail for her after becoming a lecturer in Fashion Designing.
"In the initial stage I had to face a lot of criticism. People were not aware of the field and I used to explain parents on what fashion design is all about"
, she said... The fashion industry has been witnessing a boom and there is a dearth of skilled hands. The people who have ability to showcase their talents will always have lot of opportunities coming their way, such as Fashion Coordinators / Stylist, Pattern Makers, Sketching Assistance, Fashion Merchandiser, Fashion Illustrator, Fashion Consultant, Quality Controllers, Choreographers, Dress Designers, Garment Designers, Export Houses, Costume Designers in the Movie Industry, Executives etc... One can also become an independent Freelancer and design costumes for leading fashion houses...
"A creative mind to explore new ideas and ability to cope with changing trends in the world of fashion designing is more than enough to become a successful designer"
, she says...
Message from Founder
It all began with a vision to set a new benchmark in the world of fashion education. Waves Institute is more than just a
Design School
. Here Staff and Students work together in a friendly family like atmosphere with great passion and dedication. There is a significant change happening inside and outside the world of fashion. It is not just about having a transformation plan but to have a clear focus and to make decisions that can accelerate your journey. We have been closely observing the transformation in the world of education for more than a decade. The education sector in fashion has made a clear progress. Let us help you, advance your journey in the global fashion industry with our expert teaching experience. We take atmost care to support every student, providing them individual attention as we aim to develop different ideas from their thoughts to reality.
Our Mission & Vision - WIFD™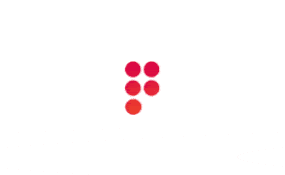 The Institute's aim is to provide a platform for inspiring students to acquire the necessary skills in
fashion designing
to make relevant, beautiful, trendy and sustainable fashion for the future. WIFD has well qualified & experienced faculty and guest lecturers, who are also practicing professionals in the field of fashion. Our institute is committed to the welfare of the students clubbed with excellent infrastructure to ensure that every possible opportunity is utilized to promote optimum learning and enhance their knowledge in the field of designing. We make sure that students explore beyond the surface glamour and exposed to the day-to-day challenges faced in the global fashion industry. Waves Institute of Fashion Designing acts as a hands-on guide for creative designing and fashion marketing as we utilize enormous range of assets available in the fashion world. Our mission is to be one among the most recogonised institutes in the field of fashion, art and design providing superior quality, captivating experience and exposure to students, employees and industrial partners.
Faculty at Waves Institute of Fashion Designing™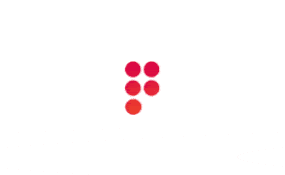 The first and the most important factor in any educational institution is its faculty. A phenomenal and magnificent faculty defines a great institution. The instructors at Waves Institute are unmatched in their commitment and dedication towards educating a new generation of fashion professionals. Our faculty are both practically and academically experienced and we make sure that students get all the benefits. Our faculty focuses on preparing students to launch their career by providing creative and supportive environment which helps them to gain practical skills required to deal with the challenges they face in the real world.
Objectives of Waves Fashion Institute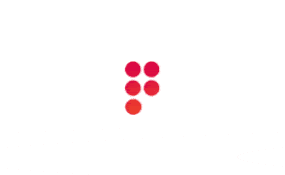 In 2009, Waves Institute emerged with the mission to provide skill based education for candidates seeking professional careers. On completion of
courses
from Waves Institute, the students will be able to:
Set up own boutique or a fashion venture
To become a Professional Freelance Designer
Acquire knowledge about various types of fabrics, their selection and utility
Obtain exposure in the field of fashion industry
Acquire basic knowledge of human anatomy
Impart working knowledge of handling, maintenance & care of the equipments used for designing
Develop the creativity of the students through study of history, culture and nature
About our Head Office - WIFD™
Chavara Cultural Centre is the Head Office & Study Centre of WIFD which is devoted to the synthesis and development of Art and Culture. This organization has always been in the forefront, organizing programs to prepare the youth to face the challenges of life boldly. WIFD conducts various courses on Designing such as,
Advanced Diploma in Fashion Designing, Certificate in Costume & Dress Designing, Certificate in Fashion Merchandising & Boutique Management
. Chavara Cultural Centre (Head Office & Study Centre) is located in the heart of Calicut city.
Easy access from Railway Station, KSRTC and Mofussil Bus Stand (Private Bus Stand)
Calm and Quiet environment for peaceful learning
Student friendly campus with ample bike/car parking space
Convenient timings for working professionals and housewives
Hostel facility at a walkable distance from the institute
How to Reach Us - WIFD™
Waves Institute of Fashion Designing

,
3rd Floor, Chavara Cultural Centre,
St. Thomas Church, Amalapuri,
Near 4th Gate, P T Usha Road ,


Kozhikode (Calicut)

-

673001

,


Kerala

, India
info@wifd.in
10 AM - 4 PM (Monday - Friday)
+91 9747375599
REQUEST A CALLBACK
Let's start by sharing a few details...
Popular Fashion Quotes
" Pure, intense emotions. It's not about design. It's about feelings "
~ Alber Elbaz