Glass Painting
Glass paintings are used for making frames, decorative wall arts, lamps, calendars, vases etc. When glass is combined with paints they create amazing piece of art. This type of painting provides an artistic look and feel to the walls. They are not too expensive. Different types and variety of glass painting entirely change the ambiance of the rooms.
Steps involved in glass painting
Beneath are the steps involved in glass painting :
Select a good design and the size of the glass
Mark an outline of the glass on a paper sheet
Make the design on the paper
Clean the surface of the glass to avoid any dust particles
Align glass according to the sheet
Outline the design on the placed glass
Fill the design with paint over the glass.
Finally, do the required touchups to outline and finish the glass painting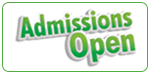 " Fashion is art and you are the canvas "
~
Velvet Paper