Fabric Painting
Fabric painting is the art of specialized paints to fabric. Fabric painting can be applied on any fabric, but fabrics like cotton and silk are easier to decorate. The 2 basic methods are colouring and patterning. Colouring refers to directly applying an image with color to the cloth or fabric, whereas patterning refers to printing or painting patterns and finally coloring.
Methods of Fabric Painting
The different methods of fabric painting are
Line & dot
Wet shading
Dry shading
Wet on wet
Warli
Madhubani
Vegetable printing
Block printing
Finger printing
Brush strokes
Basics of Fabric Painting
Requirements for Fabric Painting
Fabric (prefered Cotton)
Palette
Water bowl
Fabric / Acrylic colors
Brushes
Cleaning cloth
Design
Tips and Techniques
a) 100% cotton always better to start with
b) Wash the fabric before painting
c) Use tight weaved fabric
d) Iron the fabric well to get rid of the wrinkles
e) Always start and paint from top to bottom
f) Fix the fabric tightly with the help of a frame
g) After painting reverse the fabric and iron
h) Wetting the fabric
i) Use glitters to make your fabric sparkle.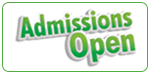 " Trendy is the last stage before tacky "
~
Karl Lagerfeld