Magic of Fabric Paints to create Mural Painting (Part 2) - WIFD™
Learn to create beautiful Mural Painting with just Fabric Paints. Learn how to apply colors, shades and patterns giving pictures an amazing look.

Most Viewed Gallery Photos and Videos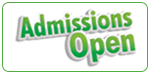 " My fashion statement depends on my mood. I am more of a tomboy when dressing up, and I have never worn pink in my entire life "
~
Lalaine