Ajrakh Print Dresses: A Timeless Elegance That's Making a Comeback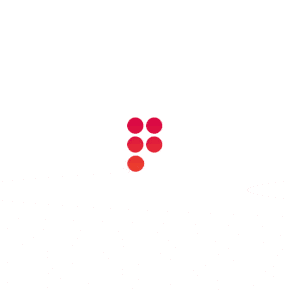 Ajrakh print dresses, with their mesmerizing patterns and rich heritage, have woven their way into the contemporary fashion scene, capturing the hearts of fashion enthusiasts worldwide. Rooted in the culturally diverse land of India, Ajrakh print is a traditional form of block printing that dates back over 4000 years. The word Ajrakh is derived from the Arabic word Azrak, meaning blue, which is a prominent color in these intricate designs. Over the years, Ajrakh print has gained immense popularity for its artistry and cultural significance, evolving from being a traditional craft to a global fashion statement.

Ajrakh prints have not only preserved their rich heritage but have also evolved into a source of inspiration for fashion designers around the world. Renowned designers like Anita Dongre, Ritu Kumar, and Manish Malhotra have seamlessly incorporated Ajrakh prints into their collections. These prints offer a unique blend of tradition and contemporary aesthetics, making them a preferred choice for both ethnic and fusion wear. The harmonious blend of earthy colors, geometric patterns, and natural motifs has allowed designers to create captivating ensembles that appeal to a diverse range of fashion enthusiasts.
History of Ajrakh Prints
The history of Ajrakh prints is a tapestry woven with stories of artisans and traditions passed down through generations. This ancient art form has its origins in the regions of Sindh, India, and is deeply rooted in the local culture. Historically, Ajrakh fabric was used as garments by the Maldhari community, a nomadic tribe in Gujarat, for its incredible comfort and ability to withstand the harsh desert climate. The process of creating Ajrakh prints involves a meticulous combination of natural dyes, intricate block printing, and repeated washing, which can take several weeks to complete. This commitment to craftsmanship and artistry has sustained the tradition for millennia. Ajrakh art form is widely practiced in the Indian state of Gujarat, specifically in the Kutch region, as well as in certain parts of Rajasthan. Additionally, Ajrakh printing is also practiced in some areas of Sindh province in Pakistan, particularly in communities that have a historical connection to this art form.
Kutch, Gujarat, India::
The Kutch region of Gujarat is renowned for its Ajrakh printing tradition. In this region, various communities, including the Khatri and Meghwal communities, have been practicing Ajrakh printing for generations. The Kutchi Ajrakh is known for its distinctive patterns and vibrant colors.
Barmer, Rajasthan, India::
While not as widespread as in Kutch, Ajrakh printing is also practiced in the Barmer district of Rajasthan. The designs and techniques used in Barmer may have slight variations compared to those in Gujarat, reflecting regional influences.
Sindh, Pakistan::
Ajrakh printing has historical roots in Sindh, Pakistan, particularly in regions like Umerkot and Tharparkar. The art form is practiced by Sindhi artisans who have preserved this tradition over generations.
Ajrakh Printing: The Process
The process of creating Ajrakh prints involves the following steps:
Preparing the Fabric::
Usually, natural fabrics like cotton and silk are used. The fabric is washed and soaked to prepare it for dyeing.
Printing with Wooden Blocks::
Artisans use intricately carved wooden blocks to apply the design onto the fabric. These blocks are dipped in natural dyes and then stamped onto the fabric. This process is repeated multiple times to create complex patterns.
Dyeing with Natural Colors::
The fabric is dyed using natural colors obtained from sources like indigo, madder root, and various other plant-based materials. Each color is applied in stages, with some areas being blocked off to preserve previous colors.
Washing and Drying::
After each dye application, the fabric is washed to remove excess dye and then dried in the sun. This process may be repeated several times to achieve the desired colors and patterns.
Final Touches::
Once the fabric has gone through multiple printing and dyeing cycles, it is finished with intricate border designs and sometimes even additional hand-painted details.
Trending Ajrakh Print Dresses
In recent times, the allure of Ajrakh prints has surged, becoming a prominent trend in the fashion industry. From runways to street style, Ajrakh print dresses are making a comeback with a modern twist. Here are a few trending Ajrakh print dresses that have taken the fashion world by storm:
Ajrakh Maxi Dresses:
Long, flowing maxi dresses featuring Ajrakh prints are a hit among fashionistas. These dresses offer comfort, style, and a touch of boho chic, making them perfect for casual outings or beach vacations.
Ajrakh Sarees:
Ajrakh print sarees are a timeless classic. They exude elegance and are perfect for both traditional occasions and contemporary celebrations. Celebrities and fashion influencers have embraced these sarees, making them a must-have in every woman's wardrobe.
Ajrakh Kurtis:
Ajrakh print kurtis are versatile and easy to style. They can be paired with jeans, leggings, or palazzos for a chic and comfortable everyday look. The bold prints and vibrant colors add a unique flair to casual wear.
Ajrakh Lehengas:
Brides are also embracing the charm of Ajrakh prints for their wedding attire. Ajrakh print lehengas with intricate hand-embroidery are creating a buzz in the bridal fashion scene, offering brides a unique and culturally rich option.
Trending Ajrakh Print Dress Collections of 2023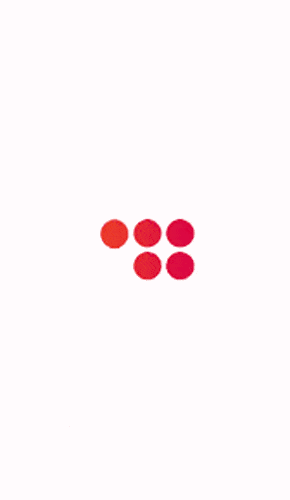 1
Elevate your style with this striking red sleeveless dress featuring intricate Ajrakh print. It boasts an asymmetrical hemline and a convenient keyhole slit on the round neck for easy wearing.
Tjori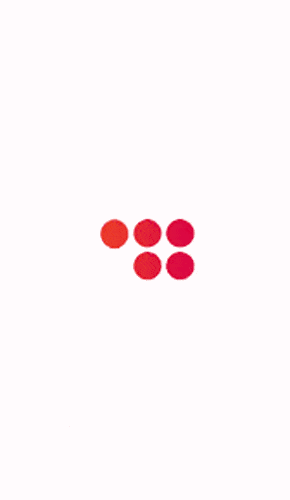 2
Elevate your style with this Forest Green Ajrakh Printed Kurta. Its tea-length design, V-shaped neck, and below-elbow-length sleeves make it a perfect blend of elegance and comfort, ideal for various occasions.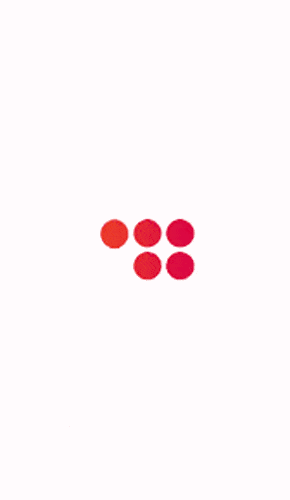 3
Drape yourself in the enchanting magic of prints with this vibrant Multi-Color Ajrakh Print Satin Saree, perfect for glamorous party wear. Elevate the look with heavy jewelry and a long blouse for an elegant and stylish ensemble.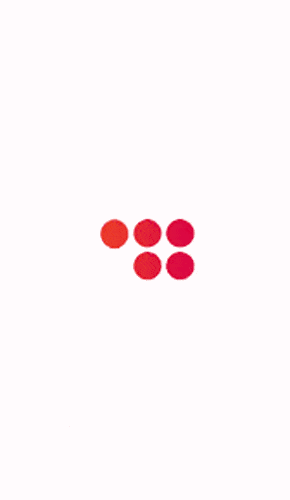 4
Elevate your style with this stunning floor-length Ajrakh print gathered skirt in vibrant multi-colors. Adorned with sequins all over and a Jaipuri border detail, this skirt is designed to flaunt your waist while exuding elegance and charm.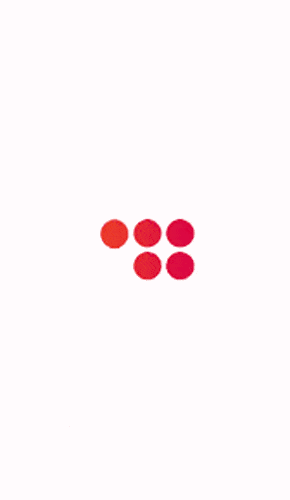 5
Elevate your style with this brown Ajrakh print gown featuring intricate mirror work on the border. The gown boasts a flattering V-neck, sleeveless design, side zip closure, and a relaxed fit, making it perfect for both casual and special occasions.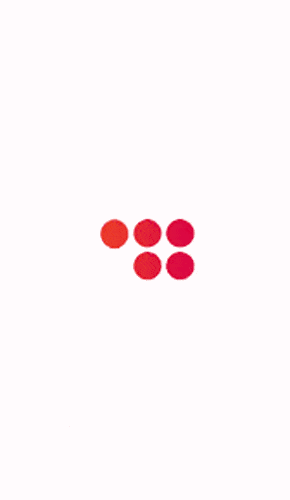 6
Enhance your style with this exquisite hand block printed Red Ajrakh Print Saree, made from luxurious Modal Silk fabric. Pair it with a plain black blouse for a timeless look and elevate it further with a choker neck piece for a touch of sophistication.
My Poshaakh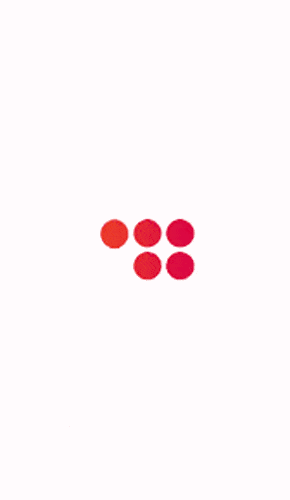 7
Experience the timeless charm of a classic Ajrakh print combined with modern design in this light grey modal silk gown dress. It features a signature floral belt, adding a touch of sophistication to your ensemble. Embrace the fusion of tradition and contemporary style.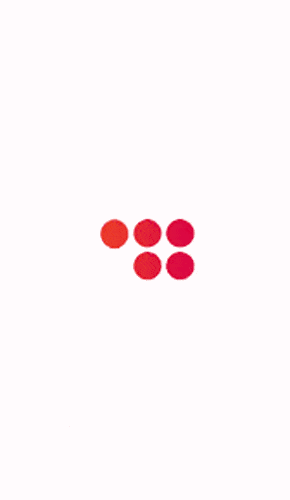 8
Elevate your style sustainably with this Earthy Brown Ajrakh Print Saree. Crafted using the eco-friendly Ajrakh hand block printing technique and natural dyes, this modal silk saree in a flattering light brown shade allows you to flaunt your perfect shape with elegance.
Turquoise The Store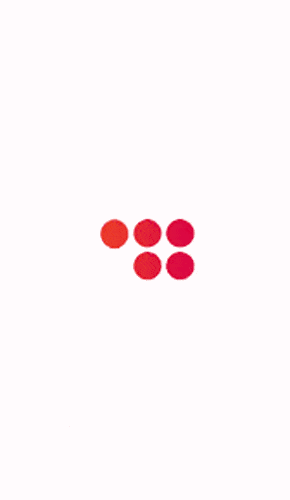 9
Elevate your style with this chic pure cotton A-line dress featuring exquisite Ajrakh hand block print. With a flattering V neck and comfortable half sleeves, this dress is perfect for both casual and formal occasions. Embrace the timeless beauty of Ajrakh craftsmanship.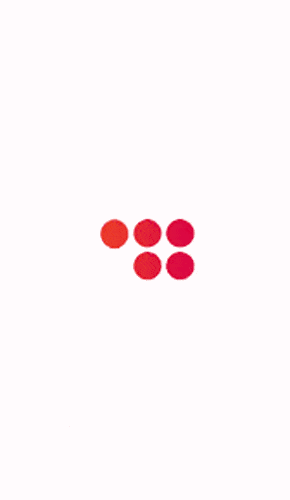 10
Step into tradition with this elegant Indigo and Red Ajrakh Print Flare Tunic, drawing inspiration from the timeless silhouettes of Gujarat. The tunic's graceful flare, calf-length design, and intricate Ajrakh print make it a perfect blend of tradition and contemporary style.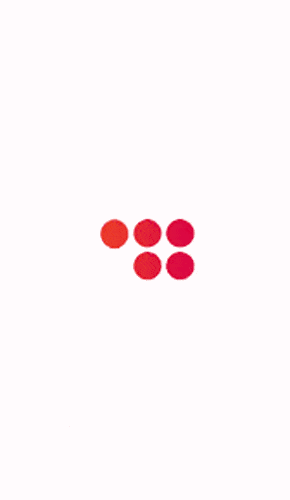 11
Elevate your style with this A-line Cotton Ajrakh Combination Kurta. It features a round neck with a v-shaped cut, plain black below-elbow-length sleeves, and matching Ajrakh print detailing on the edges of the sleeves, perfectly complementing the body design for a stylish look.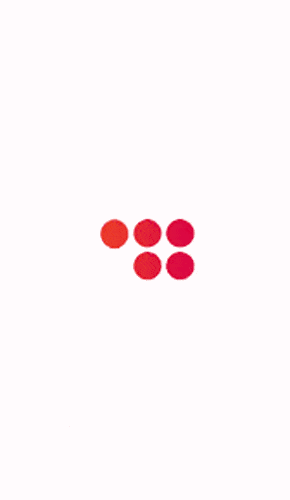 12
Wrap yourself in luxury with this indigo blue Ajrakh hand block print Mashru silk stole. Crafted using heritage weaving techniques and azo-free dyes, the fabric is buttery-soft and glossy, making you feel truly exquisite when you wear it. Elevate your style with this piece of art.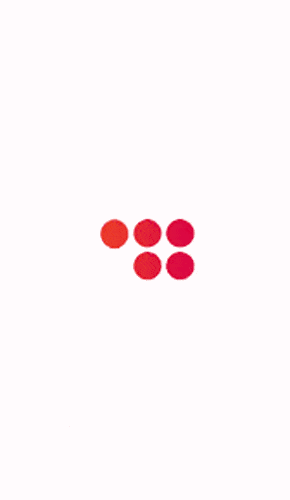 13
Elevate your style with this exquisite ensemble featuring an embroidered mustard Ajrakh print overflap top in satin fabric paired with a handblock printed Ajrakh cross dhoti wrap skirt in satin. This unique outfit is the perfect blend of elegance and charm, ideal for special occasions.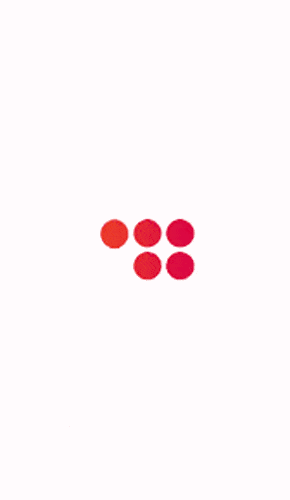 14
Elevate your style with this handcrafted Indigo Ajrakh print dress. The 3-kaam hand block printed silhouette, created using natural indigo dye, exudes an air of timeless elegance. Designed with pockets and a comfortable boat shape neck, this dress is the perfect blend of style and comfort.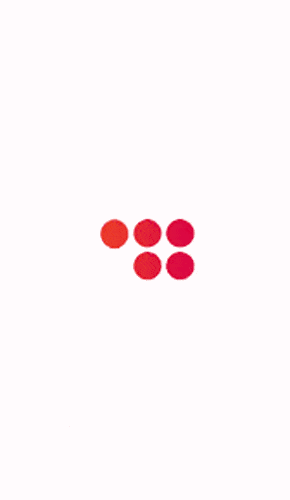 15
Elevate your style with this beautiful handmade Ajrakh block-print dress in maroon. Featuring intricate Ajrakh motifs, this comfortable cotton buttoned down dress is designed in a sleeveless, tank top style and falls just below the knee, making it a versatile and stylish addition to your wardrobe.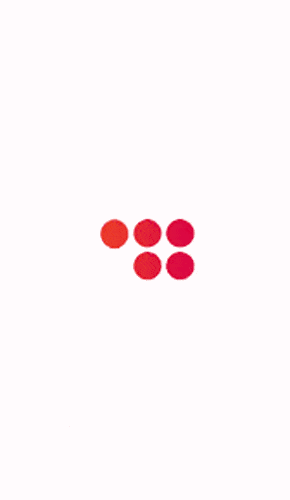 16
Elevate your casual wear with this maroon and black Pure Cotton Anarkali Dress. Crafted from panels adorned with exquisite Ajrakh prints, this ethnic-inspired knee-length dress features a wrap front design, elbow-length sleeves, and is perfect for adding a touch of cultural charm to your wardrobe.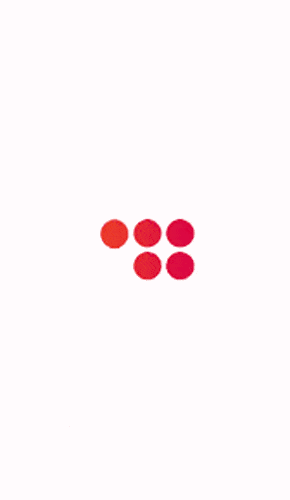 17
Discover the enchantment of this Black Ajrakh Hand Block Printed Saree, made from sustainable Modal Silk fabric, naturally dyed for eco-conscious fashion. Its transformative beauty in varying lights drapes gracefully around you. Pair it with a plain contrasting sleeveless blouse to flaunt your arms.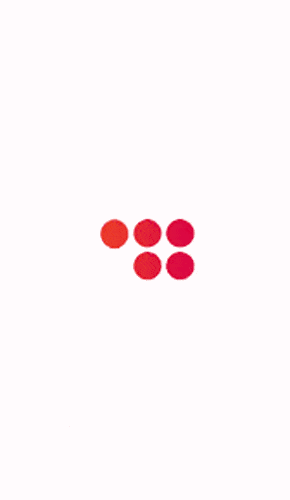 18
Elevate your style with this charming maroon sleeveless dress featuring Ajrakh hand block print. Crafted from soft cotton, it boasts ruffles and contrast thread baby overlock on the ghera, lending it a bohemian appeal. Pair it with classic Kolhapuris and statement earrings for a truly enchanting look.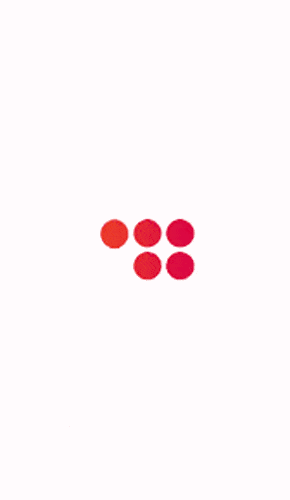 19
Elevate your style with this chic ensemble featuring an embroidered indigo blue Ajrakh print overlap crop top in satin, paired with a handblock printed Ajrakh cross dhoti skirt in satin. The set is adorned with rich zari and pita embroidery, complemented by boho detailing for a unique and elegant look.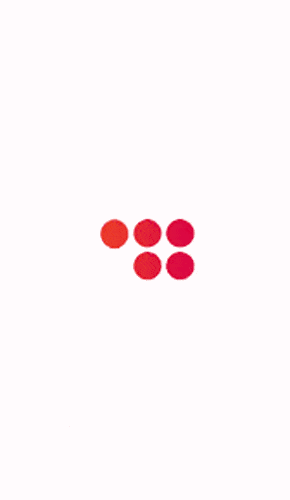 20
Elevate your style with this exquisite Handmade Ajrak Print Saree, crafted from natural dyes derived from fruits and vegetables, making it soft and safe for your skin. The saree features intricate Zari work and captivating block printing on a rich brown background, offering an engaging and elegant look.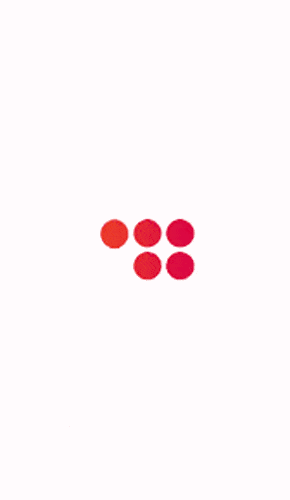 21
Stay cool on a hot summer day with this Pure Cotton Handblock Printed Ajrakh Dress. Its unique design features pleats created from a contrasting fabric, adding a playful peek-a-boo element. With a square neckline and two convenient pockets, this sleeveless tank top-style dress will redefine your summer style.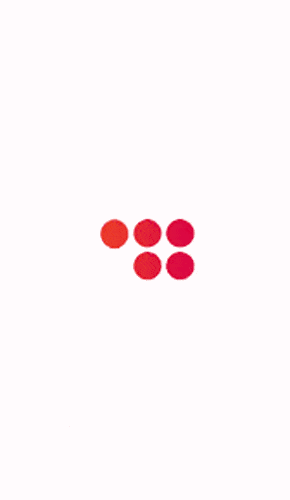 22
Elevate your style with this elegant hand block printed Ajrakh Mull Cotton Saree, naturally dyed for a sustainable touch. Pair it with a sleeveless blouse featuring a plunging deep V-neck, also adorned with hand block prints. The saree's captivating geometrical zig-zag prints add a unique charm to your ensemble.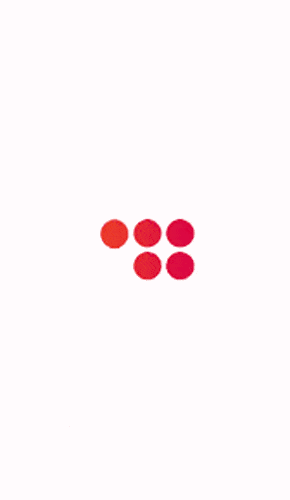 23
Elevate your style with this stunning blue cotton kaftan, adorned with exquisite Ajrakh handblock print and intricate mirror work. Its beautiful flutter sleeves and deep V-neck add a touch of elegance. The kaftan also features a drawstring with tassels to accentuate your waist, making it perfect for any occasion.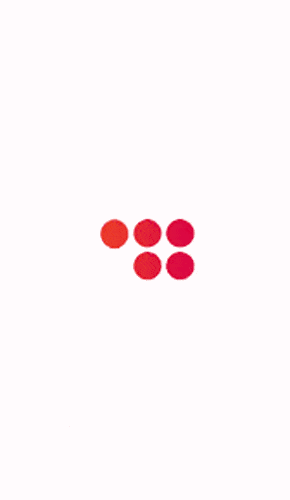 24
Elevate your style with this charming silk Ajrakh print shirt. The asymmetric design features intricate floral Ajrakh printed motifs and beautifully embroidered cuffs. With a spread collar neckline and full-length sleeves, this silk shirt is perfect for pairing with pants, jeans, and more, adding a touch of elegance to your ensemble.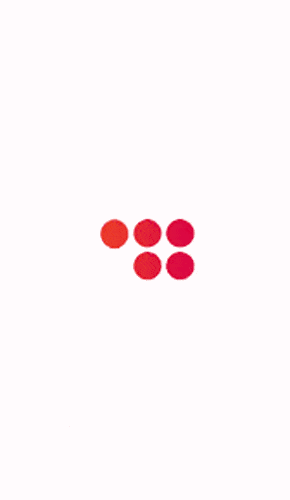 25
Elevate your style with this chic sleeveless Ajrakh block printed dress, featuring a knee-length silhouette and delicate spaghetti straps. The dress showcases a narrow red vertical line at the center of the front, adorned with cream color buttons and a small slit towards the hemline. Embrace elegance and grace with this unique outfit.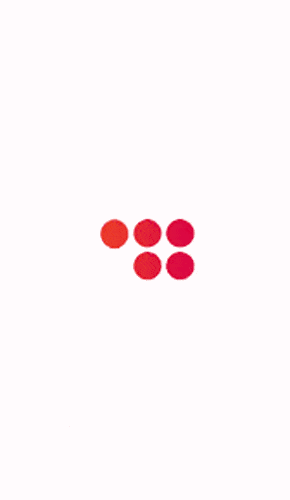 26
Step into elegance with this red silk Anarkali and palazzo set. The red anarkali features an embroidered neckline and Ajrakh print motifs, beautifully paired with comfortable palazzo pants. With a notched neckline, full-length sleeves, and a printed panel in the center, this set exudes grace and charm, making it perfect for special occasions.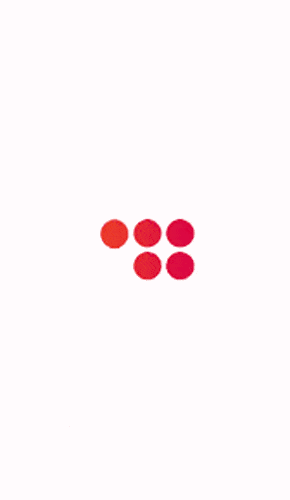 27
Step into the world of unconventional fashion with this exquisite black Anarkali dress. It features a stunning contrast Ajrakh print panel on the yoke and hemline, a dori tie-up at the waist, and full-length churidar sleeves. Elevate your look with a simple silver choker necklace and long earrings, adding a touch of traditional charm to your outfit.
Vishnu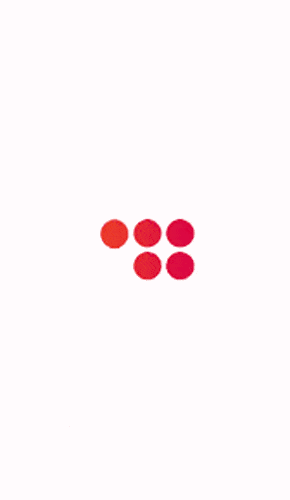 28
Embrace the elegance of this navy blue cotton Ajrakh top featuring a collared shirt design with wooden buttons. Its unique jigsaw panelling adds a touch of creativity, making it suitable for both formal and casual occasions. Pair it with high-waisted skirts, pants, palazzos, jeans, shorts, or even wear it as an unbuttoned jacket over a spaghetti or tank top for a versatile and stylish look.
Okhai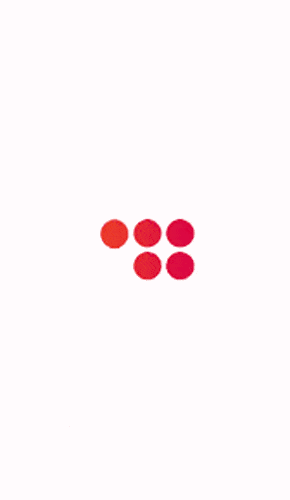 29
Elevate your style with this chic blue satin Ajrakh print pant and shirt set. The indigo blue flared pants feature intricate Ajrakh print motifs, while the pintuck detail shirt boasts smocked sleeves and a spread collar neckline. Long bishop cuff sleeves and front button closure add to the charm of this ensemble crafted from luxurious satin fabric. Make a stylish statement with this unique outfit.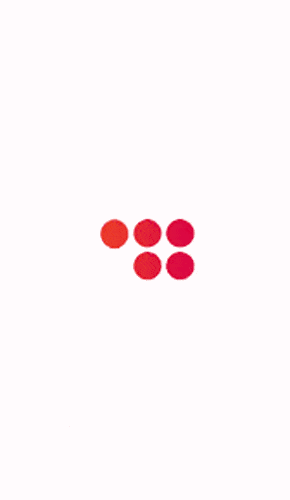 30
Radiate charm in this green Ajrakh skirt set featuring a crop top with spaghetti straps adorned with hand-dyed geometric motifs, cutwork border, and front buttons. Paired with a handcrafted tassel tie-up and geometric motif skirt, this ensemble boasts a flattering sweetheart neckline, sleeveless design, and delightful button detail in a serene green hue. Elevate your style with this captivating outfit.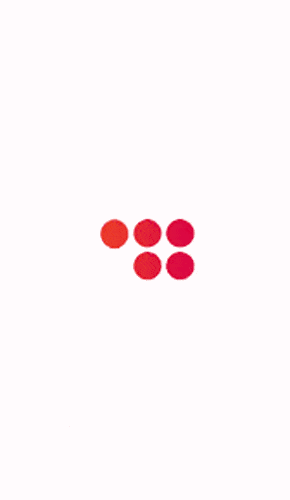 31
Step into elegance with this exquisite Ajrakh kurta set. The kurta boasts intricately-detailed Ajrakh hand-block prints, complemented by stunning gota patti hand embroidery, dori, sequins, and zardozi embellishments. With a V-neck, long sleeves, and convenient pockets, this blue ensemble is paired with pants that end above the ankles. Complete the look with the charming tassel dupatta for a touch of grace.
Anita Dongre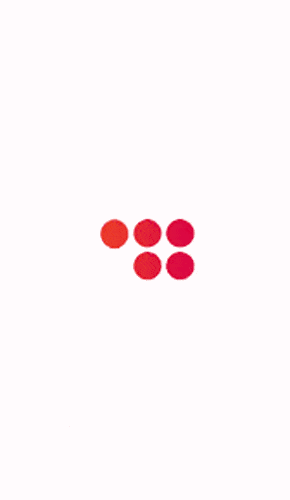 32
Elevate your style with this elegant black cotton Ajrakh print lehenga set. The black lehenga features exquisite Ajrakh print all over and an embroidered border. Paired with a pitta zari embroidered top and contrast dupatta, the ensemble boasts a round neckline, half sleeves, and a unique back tassel tie-up. The lehenga is adorned with a stunning gota border and a side slit, making it a perfect blend of tradition and contemporary fashion.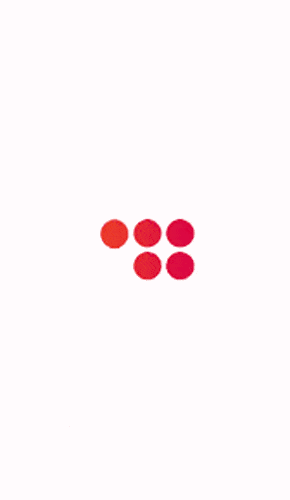 33
Embrace the stunning combination of a madder red multi Ajrakh hand block print skirt paired with a chic stripes top. This ensemble offers a breathable and comfortable silhouette, crafted from pure cotton fabric. The top features a mandarin collared neck with a front open design till the mid-waist, while the skirt boasts an elasticated waistband and convenient in-seam pockets. Elevate your style with this vibrant and effortlessly elegant outfit.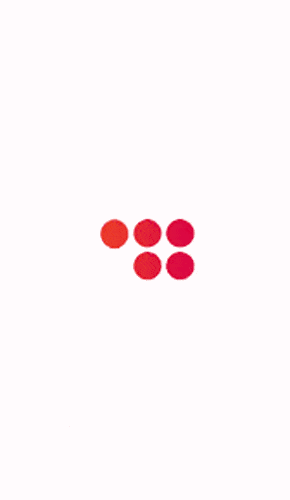 34
Elevate your style with this stunning ensemble featuring a turmeric and henna dyed multi Ajrakh hand block print skirt paired with a traditional Ajrakh print top. Crafted from pure cotton fabric, the sleeveless jacket-style top boasts a curved V neck and a curved hem for a graceful touch. The skirt offers both style and convenience with an elasticated waistband and in-seam pockets. Embrace the vibrant hues of turmeric yellow and green in this eye-catching outfit.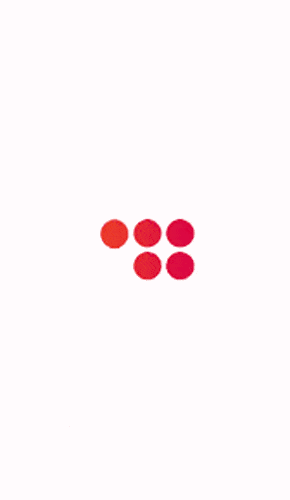 35
Elevate your style with this elegant red Ajrakh print palazzo set. Crafted from breathable and comfortable cotton fabric, the set includes a long kurta with a gorgeous Ajrakh print in vibrant red and a pair of flared palazzo pants. The kurta features a round neckline, three-quarter sleeves, and a long length that falls below the knee. The flared palazzo pants have a comfortable elastic waistband, ensuring a breezy silhouette. Step into grace with this vibrant ensemble.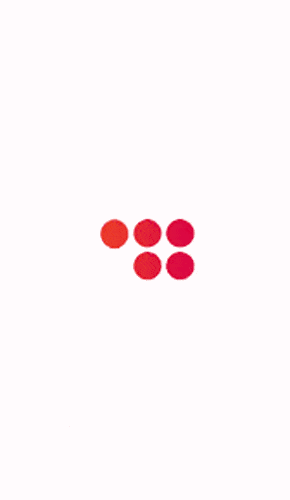 36
Step into elegance with this midnight navy blue satin kurta set. The kurta boasts an asymmetric hem, intricate pin tuck details, and charming coin tassels in the front. Paired with a harem-style satin silk skirt and a hand-embroidered, hand block print Ajrakh dupatta, this ensemble features a round neckline and cuff hem sleeves. The rich blue color is complemented by exquisite hand embroidery, including gold sequin, Zari thread, and Pitta detailing. Make a stylish statement with this captivating outfit.
Important Role of Fashion Institutes in promotion Ajrakh Prints
Fashion Institutes across the globe have recognized the importance of preserving and promoting traditional textile arts like Ajrakh printing. These institutions emphasize the need to understand and appreciate the heritage behind Ajrakh prints as a part of their curriculum. Students are encouraged to explore the intricate processes involved in creating Ajrakh prints, from dye preparation to block printing, and are taught how to infuse these techniques into modern fashion designs. This commitment to nurturing traditional craftsmanship ensures that the art form continues to thrive and inspire new generations of designers.
Fascinating Ajrakh Print Facts: From Ancient Origins to Global Recognition
Ajrakh is a traditional block-printing technique and textile art form that has been practiced for centuries in the Indian subcontinent, particularly in the regions of Gujarat and Rajasthan. Here are some interesting facts about Ajrakh and Ajrakh prints:
Ancient Tradition:
Ajrakh printing has a history that dates back over 4,000 years. It is believed to have originated in the Indus Valley Civilization, making it one of the oldest known textile printing techniques.
Natural Dyes:
Traditional Ajrakh prints are known for their use of natural dyes made from plants and minerals. Colors are derived from sources such as indigo, madder root, turmeric, and pomegranate rinds.
Complex Process:
Creating an Ajrakh print is a labor-intensive process that involves multiple stages of dyeing and printing. The fabric is washed and soaked in various natural dyes multiple times to achieve the desired colors and patterns.
Block Printing:
The printing of Ajrakh patterns is done using hand-carved wooden blocks. These blocks are meticulously designed and carved with intricate geometric and floral motifs.
Reversible Designs:
One unique feature of Ajrakh prints is that they are often reversible. The same intricate design can be seen on both sides of the fabric, showcasing the skill and precision of the artisans.
Symbolism:
Many Ajrakh patterns carry cultural and symbolic significance. They often incorporate elements like stars, crescent moons, and other traditional motifs that have historical and spiritual meaning.
Sustainable and Eco-friendly:
Ajrakh printing is known for its eco-friendly and sustainable practices. The use of natural dyes and traditional techniques minimizes the environmental impact of the textile industry.
Cultural Significance:
Ajrakh-printed textiles are deeply rooted in the culture and identity of the communities that produce them. They are worn on various occasions, including weddings and festivals, and are considered a symbol of pride and tradition.
Geographical Indication (GI):
In 2016, the Ajrakhpur region in Gujarat, India, was granted Geographical Indication status for its Ajrakh prints. This recognition helps protect the authenticity and heritage of Ajrakh.
Contemporary Adaptations:
While traditional Ajrakh prints remain popular, contemporary designers have also incorporated Ajrakh techniques into modern fashion, creating a fusion of tradition and innovation.
Global Recognition:
Ajrakh prints have gained international acclaim and are sought after by fashion designers and enthusiasts worldwide. They have been featured in fashion shows and exhibitions in various countries.
Artisan Communities:
Ajrakh printing is often a family tradition passed down through generations. The artisans who practice this craft play a crucial role in preserving this ancient art form.
In conclusion, Ajrakh print dresses are a testament to the timeless beauty of traditional Indian craftsmanship. They have not only captured the attention of fashion designers and institutes but have also become a fashion statement for the modern world. With their rich history and contemporary appeal, Ajrakh print dresses are here to stay, continuing to inspire and enchant fashion enthusiasts across the globe. Embrace the beauty and heritage of Ajrakh prints, and make a statement that's both fashionable and culturally significant.
Published On
-
2023-09-17
Modified On
-
2023-09-19
Author
-
Team WIFD
Publisher
-
Waves Fashion Institute

https://wifd.in//influence_of_ajrakh_prints_in_fashion
So, which Ajrakh print dress did you like the most?
Explore Fashion Designing Courses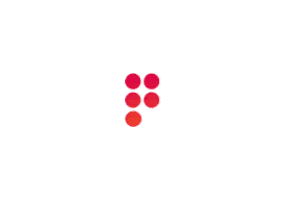 Want to be a fashion sensation? Our practical-oriented course offers individual sewing machines, convenient timing, and industry-focused training. Don't miss this opportunity to create your own fashion empire!
view Advanced Diploma course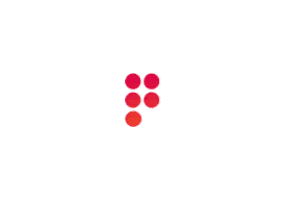 Transform your passion into a profession with our short-term costume and dress designing course. Practical training, convenient timing, and industry exposure await. Enroll now and become a sought-after designer in just 6 months!
view Certificate course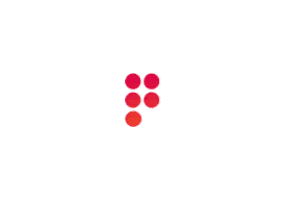 Want to master the art of Fashion Merchandising and Boutique Management? Our short-term program offers ease of online learning, part-time flexibility, and essential skills in just 2 months. Join us and become a retail rockstar!
view Certificate course
Hey, we have more amazing content on the latest Fashion, Trends, Paintings & Creative Arts, and now it's absolutely FREE for you. All you have to do, is just... We always respect your privacy!
Popular Fashion Quotes
" I think fashion can do a lot. It can give confidence to women, it can uplift them, it can inspire them, and it can inspire men too. "
~ Diane von Furstenberg