Most Trending & Stylish Saree Blouse Designs
Movies, Sitcoms, Web-series, Fashion Magazines, Wedding Receptions, Kitty Parties..., are few places that inspire you to pull out a Saree from your wardrobe. Saree has always been an exciting costume - a women loves to wear, and what makes it special is a Saree Blouse. The elegance of the five and a half metre saree is really complimented with a gorgeous Designer Blouse. Saree Blouse has found a very special place in our hearts. Earlier, saree blouse was an ordinary piece of garment used to cover our body from neck to waistline. Now it has been completely changed and has become a style statement...

Nowadays girls prefer wearing blouses as crop tops with bottoms and long skirts. A beautifully designed blouse can even look amazing over a plain saree. Right now you have many choices in the market with stylish and elegant designer saree blouses. With so many options to choose from, you might get more confused, which one to pick for your next party. There are different types of modifications that we can do over a saree blouse - collars, necklines, back, sleeves, corset, back and front open etc... We are here with few trending Saree Blouse designs, which will help you to shortlist the best one you would love to try...
Top Designer Saree Blouse Patterns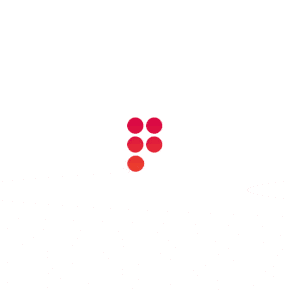 1
Women love backless blouses! Go for a pale blue sheer back, blouse with one side sea shell & other side open sleeve design and having floral embroidery on the edges of the sheer fabric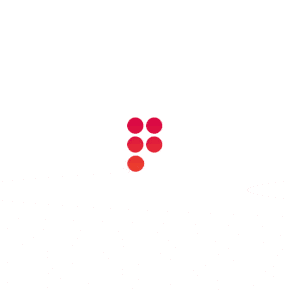 2
Stand out from the rest by choosing chic knots for an off-shoulder, pink and white tie & dye blouse. It looks magnificent with a plain contrast green saree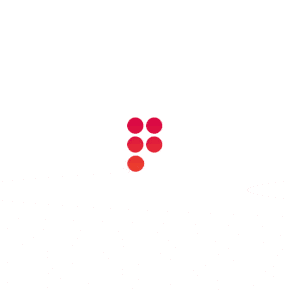 3
Be a glamorous Christian bride with a deep rounded square back blouse covered with net. The net is embellished with heavy white thread work to steal everyones attention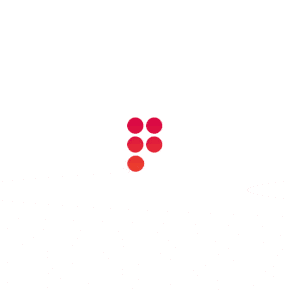 4
Stay in the trend, try wearing a plain black cold shoulder, jewel neck blouse having a ruffle attachment with polka dots, which goes perfect with a simple traditional saree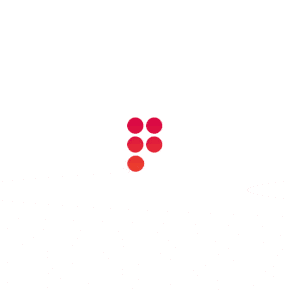 5
Former Miss South India, Second runnerup, Deepa Thomas wearing a western inspired, long flared sleeve blouse with heavily worked saree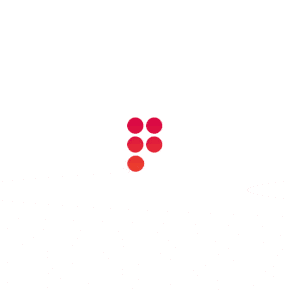 6
Grab the attention with a single tassel hanging in the center of a diamond cutout placed in a close neck. A short sleeve gives a contemporary look to the plain black blouse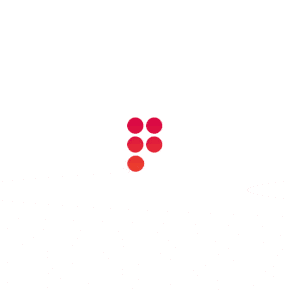 7
Make the crowd stand still with a bucket shaped back neck over a multi shibori printed fabric. The heavy mirror work on the short sleeves and back compliments even a simple saree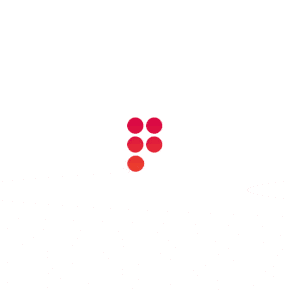 8
Follow the trends with a violet sleeveless polka dot blouse enriched with purple piping and bow tie which gives a marvelous look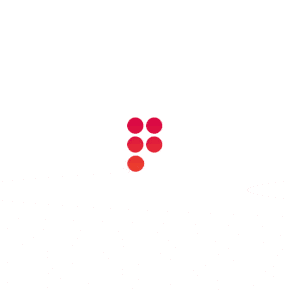 9
Look charming in an open back wide sweet heart blouse with long layered sleeves and curved ends, ideal for women who want to wear a simple saree. The hekoba fabric is used for the back portion completely looks elegant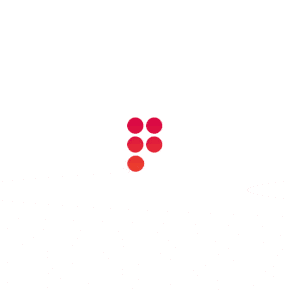 10
The knife pleated sides of the blouse compliments the sleeveless, racerback neck. The triangular shaped floral embroidery at the back is an added attraction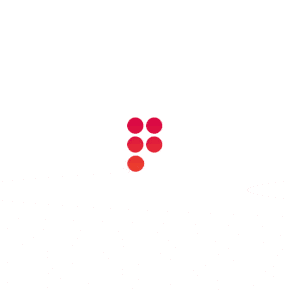 11
Go for a black net cloth with heavy embroidery and transparent long sleeves which gives you a sensual look. The round neck looks beautiful without any jewellery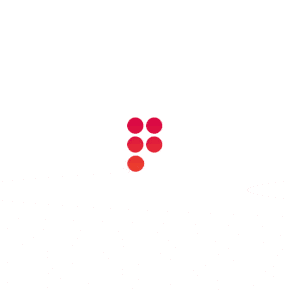 12
Be distinct with a floral printed bodice with close neck and plain olive green bell sleeves. The two small bows attached with a white pearl in the centre towards the end of the sleeve gives a pretty look. Hey, did you notice the printed border of the saree?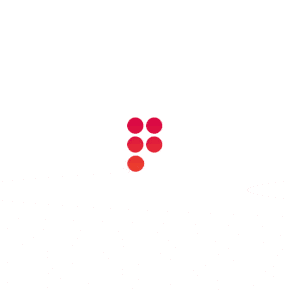 13
Get into the vibrant colours wearing an embroidered blouse with a short sleeve and magenta collar. The long zipper ensures perfect fitting for your body. This blouse is apt for festivals and weddings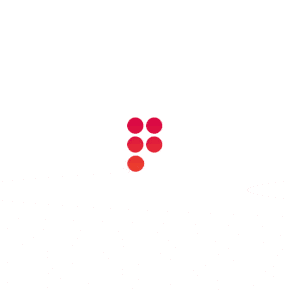 14
Inspired from the retro fashion of 70's, the vibrant yellow color, sleeveless blouse with black polka dots is one of the best choice. The boat neck with a peter pan styled collar and two bows on shoulders makes it an innovative design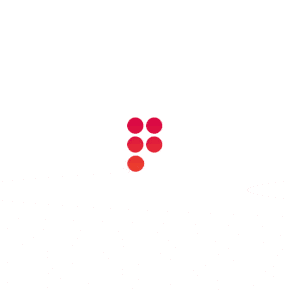 15
Bring in the Western blend with the traditional touch. Go for the victorian collar full sleeved blouse having ruffled edges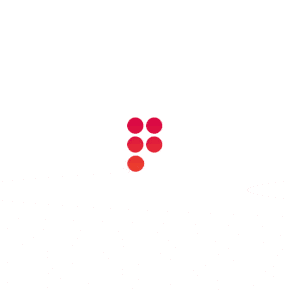 16
Walk in to a party, in an open back, sleeveless blouse with a traditional Patola print of Gujarat on a black cloth. Added yellow lace & piping makes it appealing with a yellow saree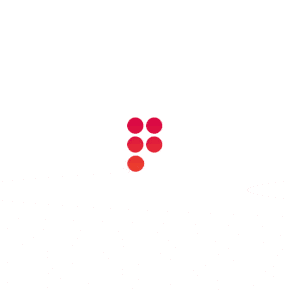 17
Be the showstopper with a bright, single side ruffle sleeve blouse with asymmetrical shoulder width. The deep V neck goes perfectly with a stone work net saree which looks more beautiful on the sleeveless side of the blouse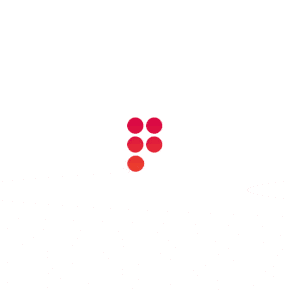 18
Get the queen's look with a lavender 3/4 sleeve, net blouse with embroidery & kundan work accompanied by a waist belt over a simple plain saree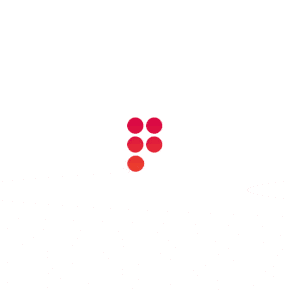 19
The oval cutout, round necked, pastel green sheer back blouse with opposite ends overlapped & paisley design looks different. The embellishment with threads and stones makes you look sensual at any party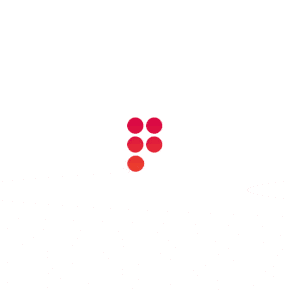 20
Be different with the trending halter style blouse. The mandarin collar with the keyhole design makes the pattern really elegant with a shimmer saree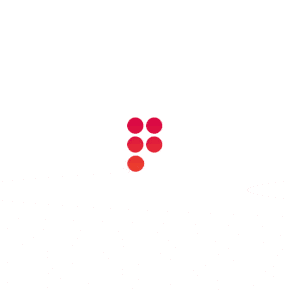 21
Create wonders with a chevron printed blouse with a small V cut. It goes well with a cotton saree which can be used both as a casual and a formal wear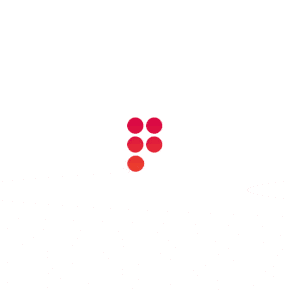 22
Actress Rakul Preet Singh amused everyone by wearing a sleeveless, halter neck, flared blouse with a plain yellow saree at an award function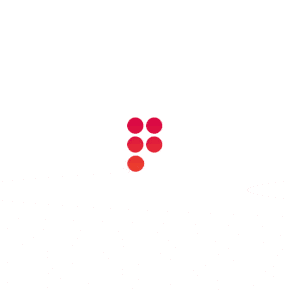 23
Get the exquisite looks by wearing an inverted V-shaped, open back, sleeveless tribal banjara work saree blouse. The continuous green tassels hanging at the back and the string tie at the bottom provides a distinctive appeal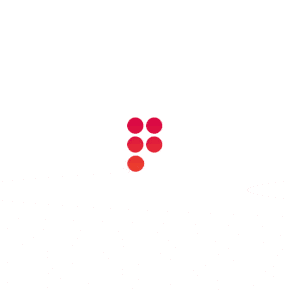 24
Grab the centre of attention with a floral embroidered, boat neck blouse with black, sheer back, short sleeves and contrasting color faux buttons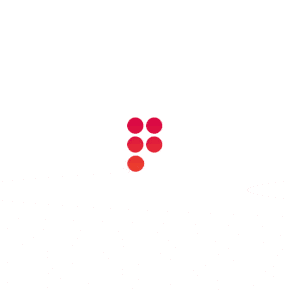 25
Get the royal look with a high neck blouse having transparent full sleeve. The heavy embellishment work all over provides the enriched feel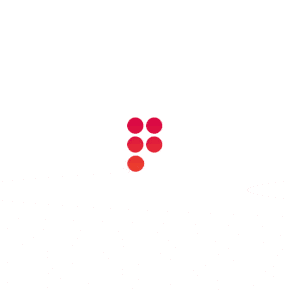 26
The back of your blouse has a lot to disclose. Look different with a back slit elbow length sleeve, enclosed with parallel hoops and buttons. A thin strip attached at the neckline and sleeve edge, matches the color of the buttons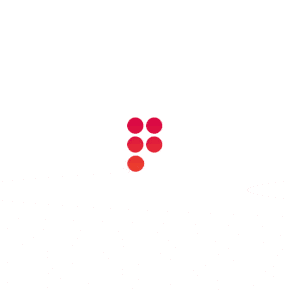 27
Pink & white check pattern, boat neck blouse with a round cutout at the back. This blouse is adorned with a floral design using pink & white thread which makes it elegant accompanied with a traditional silk saree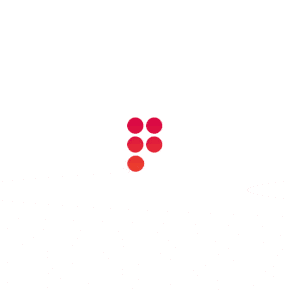 28
Walk into a party with a black deep V-cut, back open blouse, emphasized with a large bow and antique golden long sleeves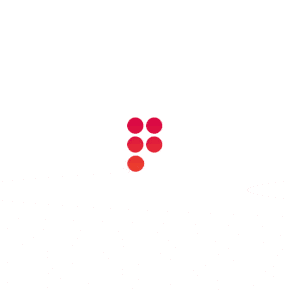 29
Open back blouse pattern with net and string tie gives the blouse a distinct feel. The short net sleeve with small borders all over create wonders with a plain saree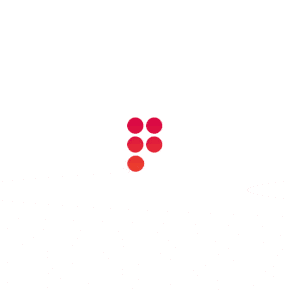 30
Go for the latest trend with a halter neck printed blouse. The border design over the neck of the blouse compliments the saree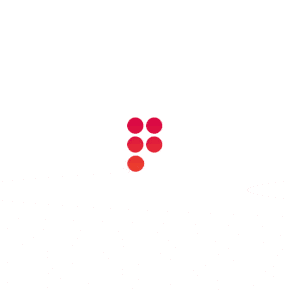 31
Switch back to the olden days with a puff sleeve design and a boat neck embellished with cotton pom poms. It is an excellent choice with a traditional saree.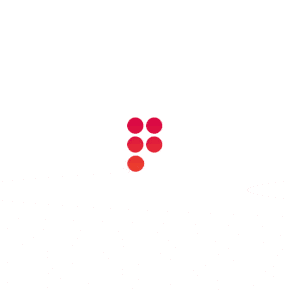 32
It's simply cute & sexy! Try out a square cutout, open back, pink zig zag blouse with golden beads on neck and cutout borders to inspire others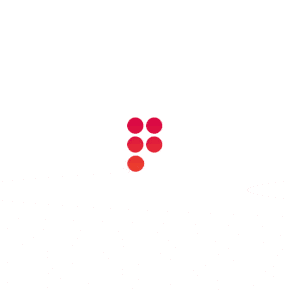 33
Hit the trend! Try a printed short sleeve blouse with round cutout at the back decorated with pom poms. Pom poms are also attached on the sleeves and a thin piping on the neckline with adds beauty to the blouse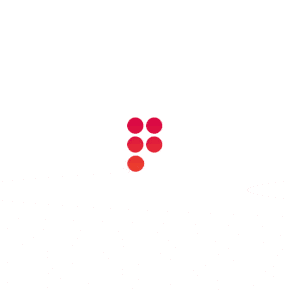 34
Jacqueline Fernandez wearing a sleek high neck, cold shoulder transparent blouse with bead work and attractive laces. It goes perfect with a bright shiny yellow saree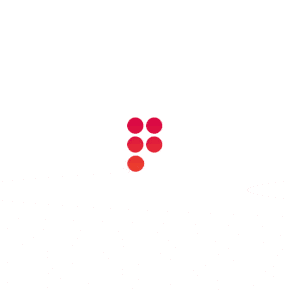 35
Hit the next party with a inverted T-styled, high neck, sleeveless blouse, embellished with net back, beads and buttons attached in a straight line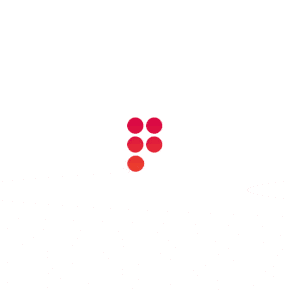 36
A small self design halter neck backless blouse tied with same color strings is a best combo for both saree blouse or a lehenga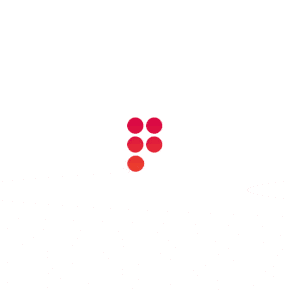 37
Malayalam movie actress Anusree looking graceful wearing a magenta net blouse embellished with golden beads on the sleeves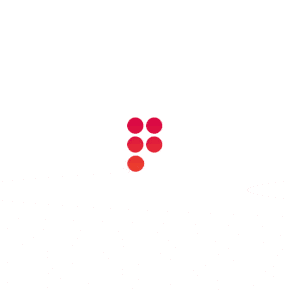 38
If you are choosing a plain saree, a blue Kalamkari blouse with Buddha print on it would go well. A sleeveless blouse with a Chinese collar would make it even exceptional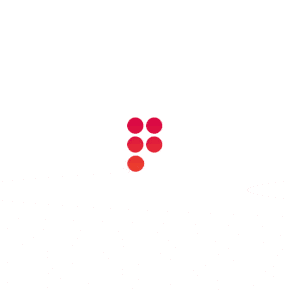 39
Draw attention to your back with cream backless blouse having criss cross string tie ideal for a plain black saree with a border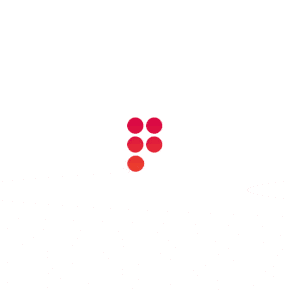 40
Former Model & Sri Lankan actress Jacqueline Fernandez looking gorgeous in an off-white transparent asymmetrical cape style designer saree blouse during the Lakme Fashion Week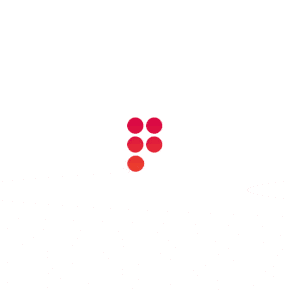 41
Get over those boring designs with a stylish handloom printed orange blouse. A glass shaped back neck makes it distinct which is an ideal match with a light color saree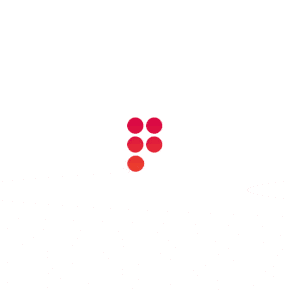 42
A green blouse with transparent elbow length sleeve and floral design makes it a right blend of modern style and ethnic wear with adequate coverage and exposure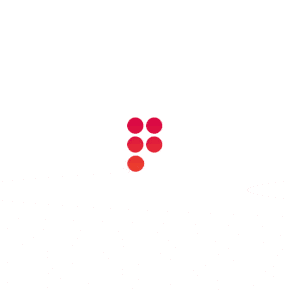 43
Feel like a princess wearing a blouse with ruffle sleeve and a deep U neck with beads detailing on the neck edge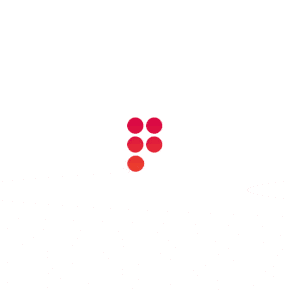 44
Shilpa Shetty Kundra dazzling in a sheer layered sleeve, V neck printed blouse with bead work. This looks elegant with a yellow saree having embroidered border and beads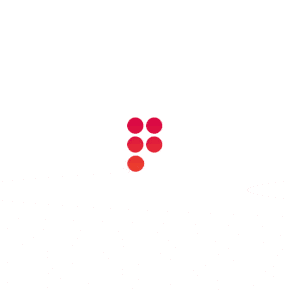 45
The inverted wine glass pattern with small floral embroidery around the open back and on the collar steals everyones attention. The back open, hot pink color blouse with short sleeves can be your next choice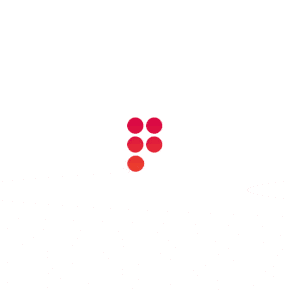 46
Kalamkari looks special with a scoop necked blouse having elbow length sleeve. A yellow patch with Buddha print over the bust and knife pleats at the edges of the sleeves which makes it completely unique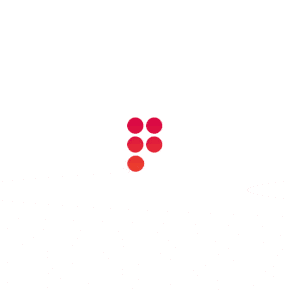 47
Go back to the traditional style having a temple design, jerry worked blouse with beautiful yellow piping. The cutout at the back and yellow pom poms give a modern look to it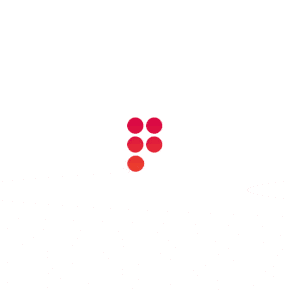 48
Cape style net with fringes over sleeveless blouse embellished with detailed and complicated embroidery pattern using thread and sequins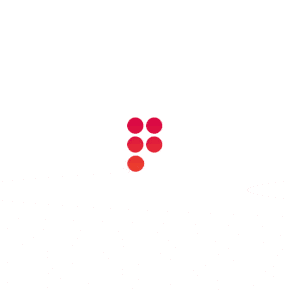 49
Sheer back baby pink blouse with short sleeve and long zipper. The red and golden little floral embroidery makes it the right combo for a stunning red saree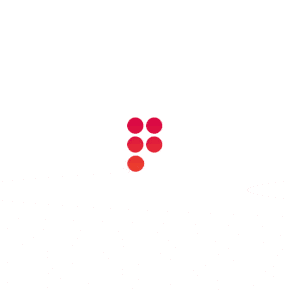 50
A kalamkari printed blouse with an elbow length sleeve, having a neckline resembling sweet heart, goes well with a plain beige color saree having pom pom lace attached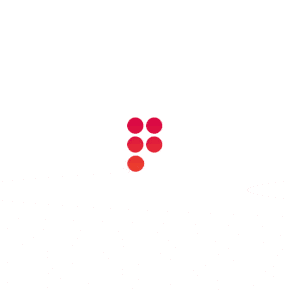 51
Add a simple green piping for a plain black sleeveless blouse to get an outstanding look. A combination of black and green color band is attached at the back. Black tassels are hung at the bottom of the strip which gives a completely different style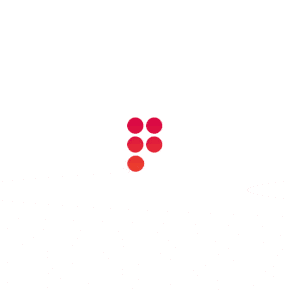 52
The traditional mirror work of Rajasthan at the back of the green blouse takes you a step back to the golden era. This blouse is further embellished with thread and bead work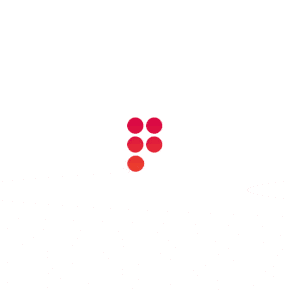 53
A sleeveless off white net with heavy embroidery goes well with any dark color saree. A small slit at the back makes it look more exquisite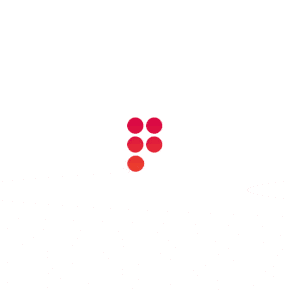 54
You will get a variety of Kalamkari prints in the market. Stay trendy wearing a full length, blue & green Kalamkari printed blouse. The Chinese collar, princess cut, a full length zipper and a normal sleeve makes it different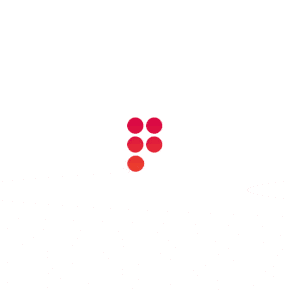 55
Back open, high neck blouse with collar and big contrast color buttons gives you a completely different look with full coverage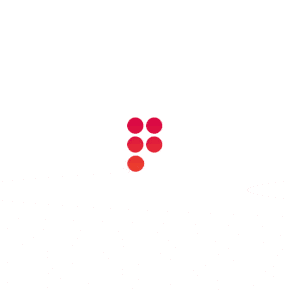 56
Show off that gorgeous back with a beige color open back, long sleeve saree blouse with golden hangings, floral embroidery & string tie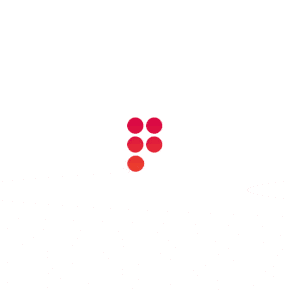 57
Create your own style on a bottle green sleeveless blouse with dory by moving the knot to one side at the back instead of being in the centre. The add on pearl and embellishments creates a unique look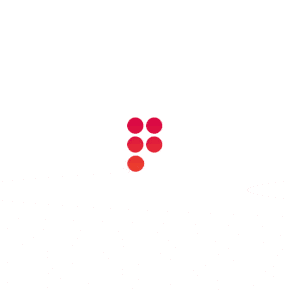 58
Partially expose your back with a pink Patola printed, high neck, criss cross, back open blouse with string tie. The complexity and time-intensiveness is what makes Patola so valuable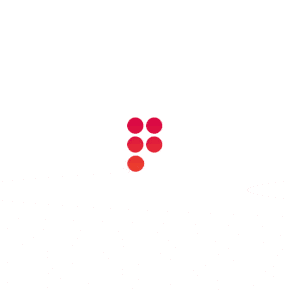 59
Opt for a snow white, heavy self worked, V neck with left side scalloped blouse having double layered sleeves. The inner layer of the sleeve is Chikankari Hakoba and has a scalloped edge where as the outer net layer is bell shaped and puffy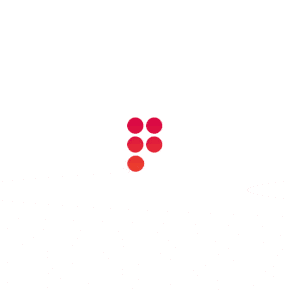 60
Follow the latest trend with a plain white off-one-shoulder blouse beautifully embellished with white tassels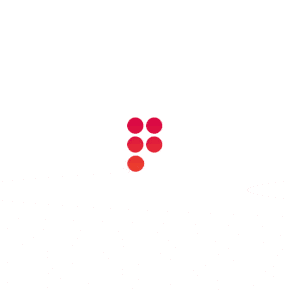 61
Priyanka Chopra looks awesome in a short sleeved, ruffle styled high neck blouse made with net in the upper portion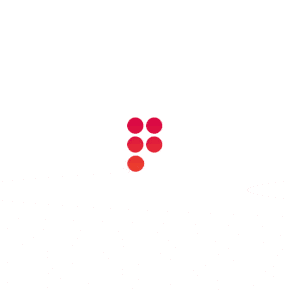 62
Sheer shoulder & double layered ruffle sleeves over a pastel green tank top design takes everyones breath away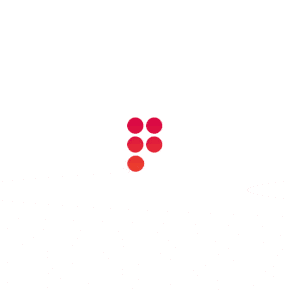 63
Go casual with a kalamkari printed blouse. The collar gives it a unique graceful look which goes perfect with a simple light colored saree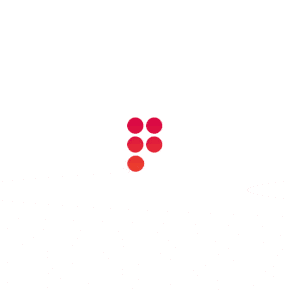 64
Chinese band modified with a V neck design looks magnificent in a Kalamkari printed blouse. The short sleeves go well with a plain light shade saree having pom poms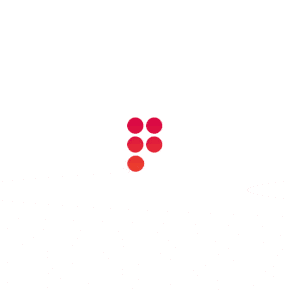 65
If you are inspired by a Kalamkari print, try out a back open sleeveless blouse. A broad band of different color provides a unique appearance. Go for a traditional plain saree with the color of the blouse as the border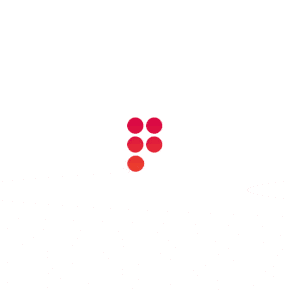 66
Be the centre of attention wearing a beautiful off shoulder, long length, princess cut brocade blouse with frilled net and jerry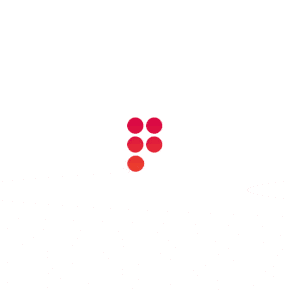 67
Make a blouse completely magnificent, with an applique work at the centre back. A single tassel hanging from the applique work makes the plain sleeveless blouse with collar to look more beautiful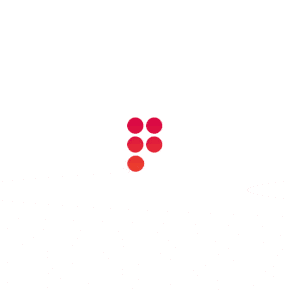 68
An off-shoulder styled printed cream saree blouse looks marvelous with a bright saree having small prints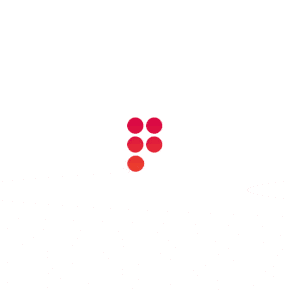 69
Get the smartest looks wearing a spiral self design blouse with red & orange floral prints all over along with a designer sleeve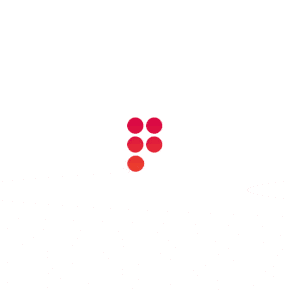 70
Tamil & Telugu actress Raashi Khanna wearing a long sleeve floral round back cutout blouse. The pastel green color looks lovely on the black base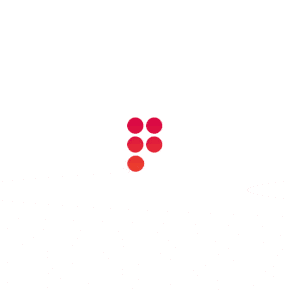 71
Stay comfortable in a black blouse having V shaped pink thread work with beads and zig zag jerry work. The looks of this blouse is enhanced with a pink piping on sleeves and neck.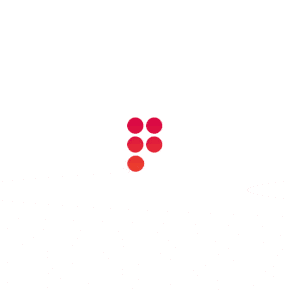 72
Stay traditional by trying a heavy jerry work over a black blouse. The golden piping compliments the black & golden thread tassels with a single dory, steals the attention towards your back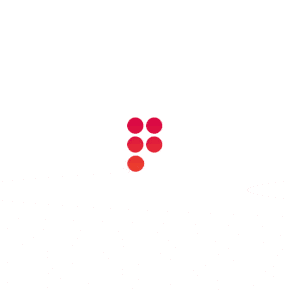 73
Actress Anita Hassanandani wearing a sleeveless blouse with ruffled high neck design. The upper portion looks stylish with net fabric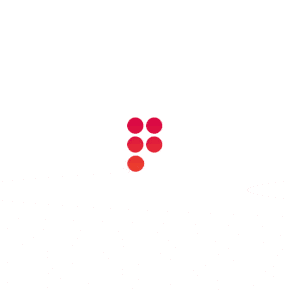 74
Be the centre of attention by choosing a black width neck, deep U, open back, long sleeve blouse with golden jerry work complimented by a string tie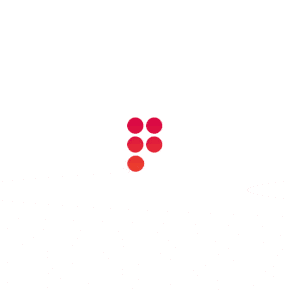 75
Be the bold woman! Try a white, open back, sleeveless saree blouse with small prints emphasized with a golden metal ring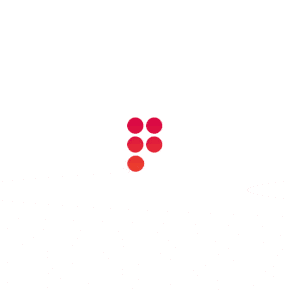 76
Give a unique look to your silk saree with a multiple string tie, red brocade, open back, close neck blouse. The golden attachment on the neck makes it even better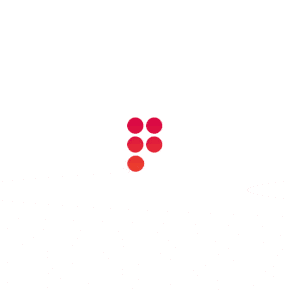 77
Sometimes embroidery brings out wonders! Check out this peacock blue long sleeve blouse embroidered with small white & yellow flowers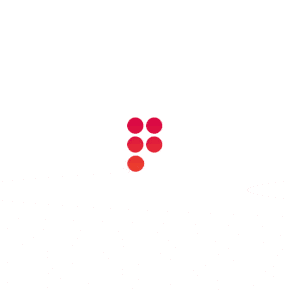 78
Sky blue round neck blouse with a diamond cut at the back with a bow tie looks different. The floral embroidery around the patch and layered sleeve makes it more outstanding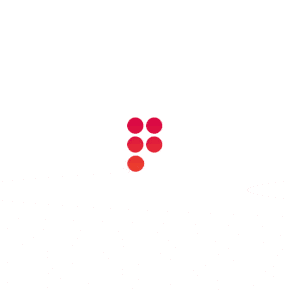 79
Change the way people admire you with a plain white blouse attached with bell sleeves made of red net and adorned with white beads and piping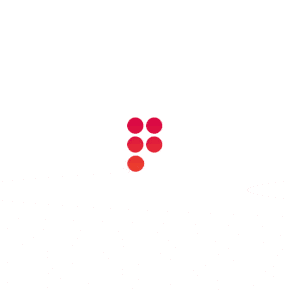 80
This serves as a perfect option if you want to flaunt your back. Try a open back blouse with white self design on a net cloth having a tag at the back which goes perfect with a light color saree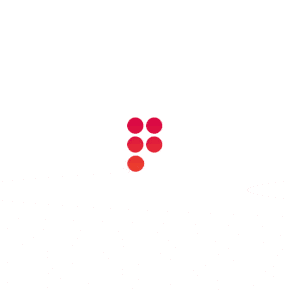 81
A plain princess cut, back slit blouse with multiple string ties looks better with a printed cloth attached to the sleeve which is ideal for a saree or ghagra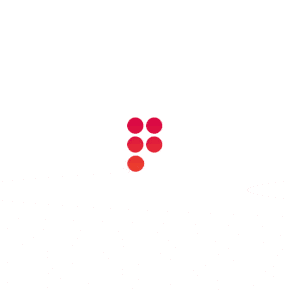 82
Take viewers breath away opting a red sleeveless racerback blouse highlighted with white thread work teamed up with a simple white saree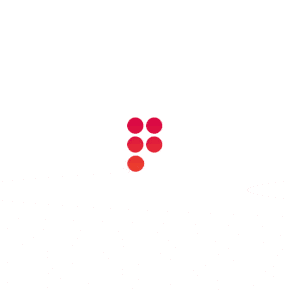 83
Get the killer looks by choosing a boat necked blue velvet blouse. The upper half of the blouse has a net embroidered with floral design and blue lace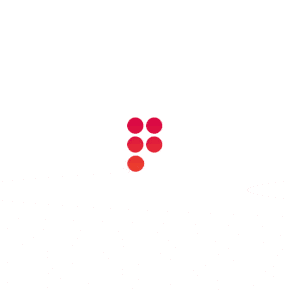 84
Get over those common blouse designs by customising a Kalamkari print blouse with a boat neck and a short sleeve. Adding a narrow golden band and beads around the neck and edge of the sleeves, makes it completely outstanding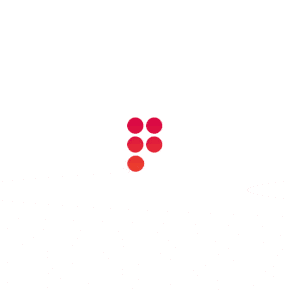 85
You can't take your eyes off this masterpiece. Change the entire look of your short sleeve blouse with ruffles at the back and a string tie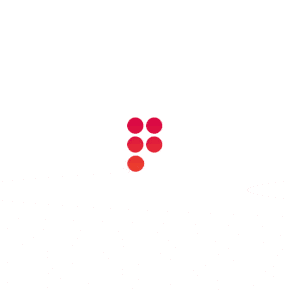 86
Show the glimpse of your back by wearing a short sleeve Kalamkari blouse with net attached at the back. A palm shaped applique work on the centre of the net and the bead work over the neckline catches the attention of the crowd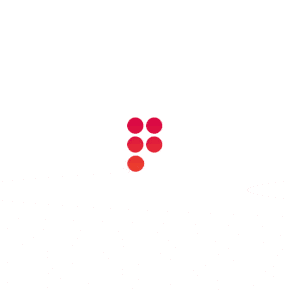 87
Walk into the crowd wearing a racerback blouse emphasized with three peacocks embroidered to grab everyone's attention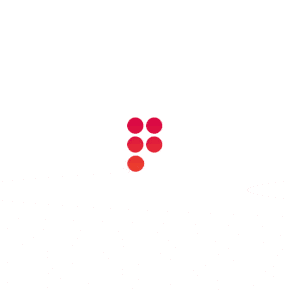 88
Make your next blouse stand out with a cold shoulder and a round neck with a keyhole. Add a unique style by adding net with black border on the upper portion of the blouse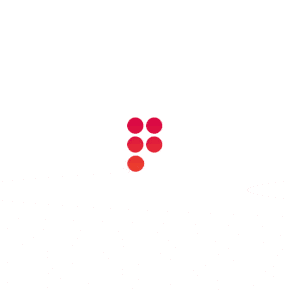 89
Grab everyone's attention by bringing modern look for your traditional saree. Try wearing a plain saree over a Damask printed, cape neck blouse with detailed border design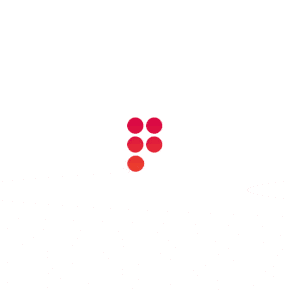 90
May it be a designer saree or a lehenga, a sleeveless sheer back blouse with a round cutout could make you appear delightful. The Aari embroidery around the circle and the neck makes it outstanding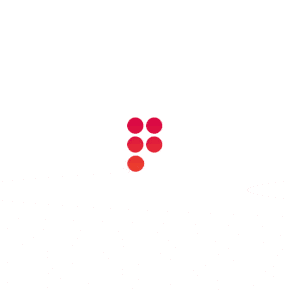 91
Black sheer blouse having a deep neck, designed with thread & stone work is the right blend of traditional and contemporary look. The string tie with heavy contrast colored embellishments really stands out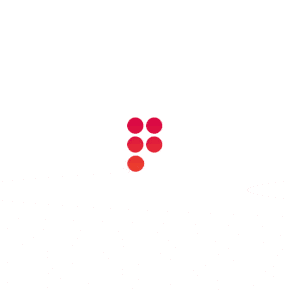 92
Flatter your curves perfectly with a printed blue, open back, sleeveless blouse with multiple orange dories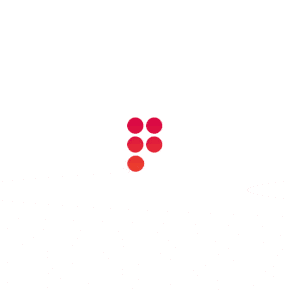 93
Let others stare while you step out wearing a full open back style, printed blouse with a Chinese collar which looks sensual with a saree or a lehenga. Hey, did you notice the 3 faux buttons?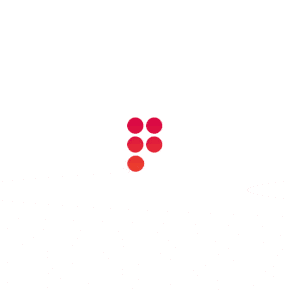 94
Try out a simple striped, back open sleeveless blouse having the back slit with the bottom edge overlapped. This is perfect for those who like to show a glimpse of your back without revealing too much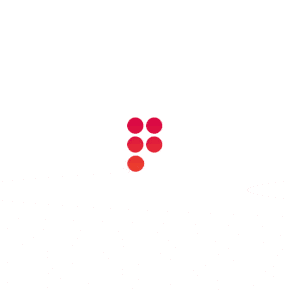 95
Dabu print, the block printing method of Rajasthan has always been in great demand. The multiple string, open back, sleeveless blouse looks great with a light color printed saree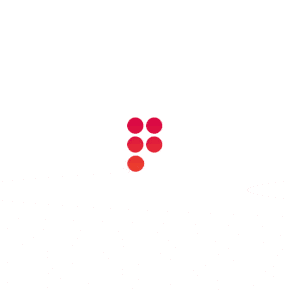 96
Check out the comtemporary style, open back, green blouse with heavy hanging embellishments. The stone work at the edge of the sleeve matches the saree border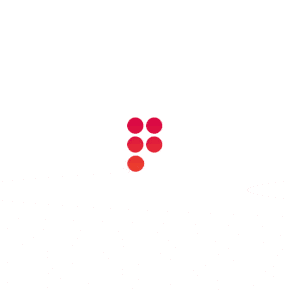 97
Go for a lavender cold shoulder princess cut blouse with a transparent bell shape at the end of the sleeve for your next party. The kundan embellishment separates the bell shape and provides a distinctive look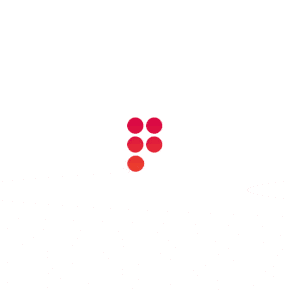 98
A cape style blouse goes perfect with a black lycra fancy saree which gives a contemporary look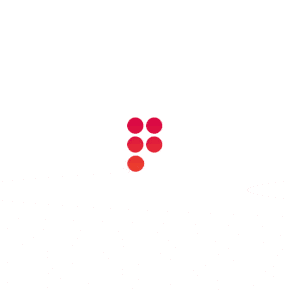 99

Add a style statement with a pink net blouse with double asymmetrical cutouts at the back. The long sleeves with zig zag ends add a modern look to it

Now, you have a fair idea of how people flaunt themselves in trending saree blouse designs. You have many options to choose and it is really confusing which one to select. Just remember, the ideal blouse pattern depends on various factors which include your body structure, occasion and weather. Go for the right style to compliment the curves of your body...

So, which design did you like the best?
Published On
-
2021-07-22
Modified On
-
2021-07-25
Author
-
Team WIFD
Publisher
-
Waves Fashion Institute

https://wifd.in//most_trending_and_stylish_saree_blouse_designs
Video of 10 Upcoming Designer Saree Blouse Trends
10 Upcoming Designer Saree Blouse Trends
Saree has always been an exciting costume - a women loves to wear, and what makes it special is a Designer Saree Blouse.

Here are few beautiful Saree Blouse Designs you would fall in love with...
Explore Fashion Designing Courses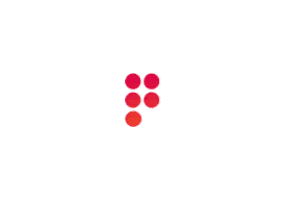 Step into the glamorous world of fashion with our job-oriented course. Gain practical skills, attend fashion seminars, and secure job placements. Join us and become a fashion-forward success story!
view Advanced Diploma course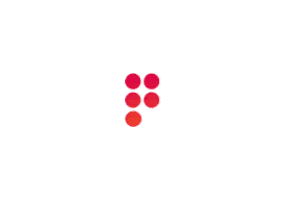 Ready to level up your costume and dress designing skills? Our short-term course offers practical training, individual sewing machines, and flexible part-time options. Join us and take your design career to new heights in just 6 months!
view Certificate course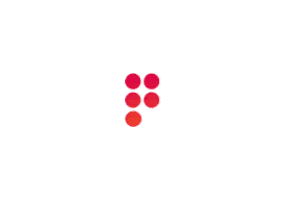 Ready to fast-track your career in Fashion Merchandising and Boutique Management? Our 2-month certificate course provides in-depth learning, costing analysis, and a sales perspective. Enroll now and become a retail success story!
view Certificate course
Hey, we have more amazing content on the latest Fashion, Trends, Paintings & Creative Arts, and now it's absolutely FREE for you. All you have to do, is just... We always respect your privacy!
Popular Fashion Quotes
" You don't learn style from watching people on a runway. Fashion happens every morning when you wake up "
~ Shalom Harlow