Fashion Market Segmentation, Types & Benefits
The term "Segmentation" indicates the process of dividing a large unit into smaller units. The process of dividing a broad target market into more defined smaller units or categories is known as Market Segmentation. In other words, it refers to the classification of prospective consumer groups, based on their requirements and their tendencies to generate a similar response to a particular marketing action.

As an example, the beverage market consists of customers who are willing to buy liquid drinks to fulfill their thirst needs. It won't be accurate to consider everyone in the entire world to have a similar thirst need. The tastes, requirements, price sensitivity differ from person to person, so a single product can not satisfy everyone's need. Organisations should look for such similarities and differences which are the prime elements for segmenting the market and planning their market strategies.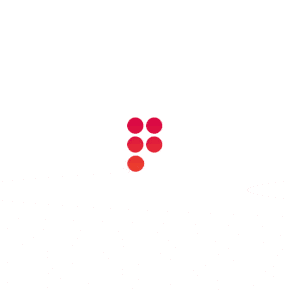 Importance of Market Segmentation
Market Segmentation is very essential when it comes to targeting your customers based on their unique characteristics. Using different types of market segmentation help you to create more effective marketing campaigns and to explore opportunities in the market. Segmentation for the customer is about addressing all their requirements rather than competing with your business rivals, but there are many benefits for the organization too. The first and the main advantage is that, you can reduce your marketing expenditure by targeting only the potential crowd. Being more specific about whom you are targeting and the benefit you are offering will make it easier to reach your potential clients. It will also help to build a relationship with the customer and the marketing will be really effective. It also helps us to retain customers by creating loyalty. Each identified group must be tangible, accessible and distinct in order for the segmentation to be effective. You also have to make sure that a competitor exists for each and every segment. If your product is already the cheapest in a particular group or category, there is no point in reducing the price further.
Benefits of Market Segmentation
More Effective Marketing

You can provide improved and personalised customer service, as it lays the foundation to understand customer's purchase patterns, shopping habits and behaviour. This is the most obvious and biggest benefit to well-implemented market segmentation. By clearly understanding your customers requirements, you can identify more efficient tactics to reach them which makes marketing efforts easy.

Remarkable Insights

It is the key for Revenue Management and guides accurate & efficient forecasting.

Increased Profitability

Contribution by segment provides a way not just to increase revenue but also profitability across the entire operation. Optimum business mix, now consists of indicators that highlight the impact of each segment on profit performance.

Helps to determine Market Opportunities

We can study about various customer group and their level of satisfaction from the current offerings. Customers dissatisfaction can be observed in case of gaps and organization can take this as an opportunity to improve products and fill gaps to meet consumer requirements.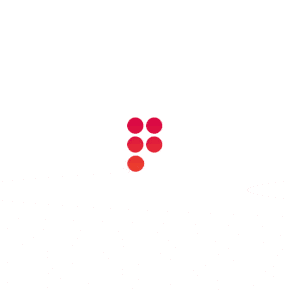 Disadvantages of Market Segmenation

Even though Market Segmentation is one of the most important tools of marketing, there are few drawbacks that come with it. Market Segmentation often limits a organization's approach towards the identification and interaction of potential customers. Hence, people criticise that this concept has the possibility of missing out few potential customers, who may not be a part of the identified consumer segments. Accurate market segmentation requires lot of time, effort and market research.
Major Types of Market Segmentation
There are mainly 4 different types of Segmentations. Each segment has different characteristics that will help you shortlist your target market. This will help you to organize focused advertisement campaigns which will inspire conversions leveraging data based on
Geographic Segmentation

Geographic segmentation is the simplest type of market segmentation. It categorizes customers based on geographic borders. Residing place or location of the consumer is a very powerful tool in market segmentation. The markets can be split into Region, Countries, States, Cities, Neighbourhood or Global depending on the services provided. Different locations might have different product requirements. For example, regions with rain require raincoats where as cold areas require woolen garments.

Demographic Segmentation

Age, Gender, Religion, Education, Socio-economic factors, Income are few great ways to differentiate your potential consumers. In such kind of segmentation, you may go for your customer's actual age or focus on things like the product life cycle. When consumers are segregated on basis of demographics, you can be more specific in directing your marketing strategies.

Psychograhic Segmentation

Psychographic segmentation categorizes consumers and audiences by different factors that relate to their personalities and characteristics such as Interests, Priorities, Lifestyles, Values, Personality Traits, Social Status etc. This segmentation is slightly more difficult to identify as it is subjective and it requires a lot of research to figure out.

Behavioural Segmentation

Unlike demographic and psychographic segmentation which focus on who a customer is, behavioral segmentation focuses on how a customer behaves or acts. Here we group customers with regard to their purchasing habits, shopping tendencies, spending habits, interaction with the brand and also previous product ratings. All these datas can be collected from a customer's previous interactions.

Benefits of Behavioural Segmentation

Provide better conversion tracking
Improves targeting accuracy
Builds loyalty to your brand
Saves advertisement cost
Helps in providing better personalized experience
5. Value Based Segmentation

This is another kind of segmentation which is different from the rest. In this type of segmentation customers are categorized with respect to their tendencies to purchase often. For example, a customer residing in a nearby area of your business locality is considered as a High Value Customer for whom you provide few extra benefits, whereas a customer residing far away from your business locality is considered as a low value customer.
Fashion Market Segmentation
Gender, Age & Income had been the conventional customer segmentation for fashion brands. Presently younger generations are more open to experiment with their style and budget. Social networking site serves as a valuable resource for various Fashion brands to understand customers persona. A buyers persona in fashion includes
Demographics
Psychographics
Key Influencers
Interests
Information Source
Factors in purchase decision & online behaviour
Busniness Model is a representation of an organization in the fashion market which is based on different plans to fulfill their objectives and strategic goals. It represents the main logic by which the company creates and delivers its values to obtain their maximum potential at technology and innovation which provides them sustainable advantage for conversions. There are 4 different Business Models on which Fashion Market Segmentation are based on, they are
Luxury Brands
Fashion Designer Brands
Premium Brands
Vertical Retailers in the Mass Market
The Fashion Industry is segmented into 5 categories with respect to the pricing of the apparels. They are
Haute Couture

Haute Couture means the highest level of luxury. To create these custom made clothes it requires great attention to detail and maximum level of craftsmanship which are affordable only by a few consumers globally. The garments may be 10 times more expensive than the average products in the market. The target consumers include celebrities and royal international clients. Few such brands are Chanel, Dior, Givenchy etc...

Pret a Porter / Ready to Wear

Pret-a-porter is a term for ready-made garments which are sold in finished condition in standard measurements. The clothing line would expand the luxury market to a broader audience, by maintaining the high-end craftsmanship at a lower entry price tag. The production speed is much faster when compared to Haute Couture and companies are able to produce more products every year. Even with a high price tag, pret-a-porter is more fashionable than luxurious as it is more up to date. The garments could be 3 to 5 times more expensive than the average products in the market. Few example for brands are Ralph Lauren, Saint Laurent, Laura Biagiotti etc...

Diffusion (Second Young Lines)

These are the garments which are inspired from Pret-a-porter and are produced via industrial manufacturing. Garments are priced 2-3 times higher than the average market products. Diffusion is the line where companies try to find an optimum spot between following the trends and using fashion to make iconic statements. The ability to create products which are consistent with a persuasive brand image is the key factor for a companies success.

Bridge

The garments produced in this segment are of right value for money. Production of these garments are mostly outsourced which are intended for daily occasion. The main aim is to connect the high end market to the mass market. Insipte of being cheaper and lower quality products, companies try to deliver up to date clothing and are also capable of following the trends with very little gap between production and sales.

Mass Market

In the Mass Market segment, garments become alike and basic which comes below the average market price tag. In this tier, only affordable brands compete, with unbranded products and private brands. Key importance is given to 'usefullness' over 'latest fashion', and so this segment does not qualify for fashion.
Published On
-
2021-02-26
Modified On
-
2021-02-28
Author
-
Team WIFD
Publisher
-
Waves Fashion Institute

https://wifd.in//fashion_market_segmentation_and_its_benefits
Please leave your comments, we love it..!
Explore Fashion Designing Courses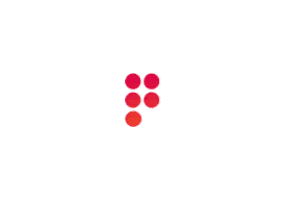 Take your fashion aspirations to new heights with our 1-year Fashion Designing program. Individual sewing machines, practical training, and job placements await. Join us and become a trendsetting Fashion Designer!
view Advanced Diploma course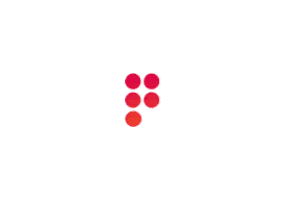 Looking for a short-term costume and dress designing course? Our practical-oriented program with individual sewing machines and flexible timing options is tailored for working professionals. Join now and pursue your design aspirations!
view Certificate course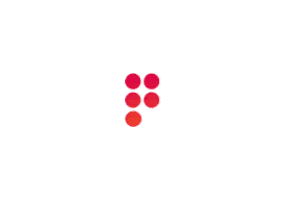 Want to master the art of Fashion Merchandising and Boutique Management? Our short-term program offers ease of online learning, part-time flexibility, and essential skills in just 2 months. Join us and become a retail rockstar!
view Certificate course
Hey, we have more amazing content on the latest Fashion, Trends, Paintings & Creative Arts, and now it's absolutely FREE for you. All you have to do, is just... We always respect your privacy!
Popular Fashion Quotes
" Trendy is the last stage before tacky "
~ Karl Lagerfeld