Chevron Prints: Transforming Dresses with Vibrant Patterns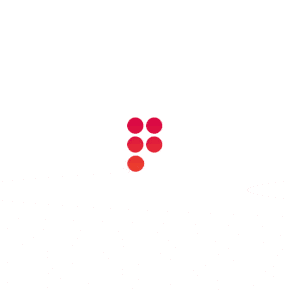 A Chevron Print is a distinctive Geometric pattern characterized by a series of inverted V-Shaped Motifs arranged in a continuous, Zig-Zag design. The term Chevron is often used to describe this pattern, which resembles a row of arrowheads or the letter V repeated in an alternating fashion. The pattern can vary in width, angle and color, offering a versatile and visually dynamic design.

Chevron prints can be found in various contexts, including textiles, fashion, home decor and art. They have been used throughout history in different cultures and have experienced resurgences in popularity during various design movements. The timeless appeal of Chevron prints lies in their ability to add a sense of energy, movement and sophistication to a wide range of products, from clothing and accessories to interior design elements. The versatility of this pattern allows it to be adapted to different styles, making it a popular choice in the world of design and fashion.

Welcome to the world of fashion where every Print tells a story. In this article, we'll explore the enchanting realm of dresses for women adorned with Chevron Prints. From the influence of Chevron Prints on a dress's beauty to its rich history and evolution, we've got it all covered.

Unraveling History: The Origins & Evolution of Chevron Prints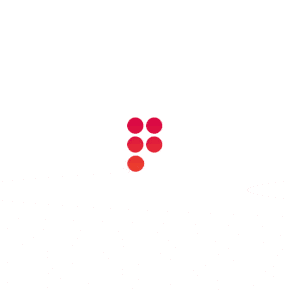 Chevron Prints, with their iconic V-Shaped Patterns, have a rich history that spans across cultures and centuries. The History & Evolution of Chevron Prints showcase more than just a design; they encapsulate a narrative of cultural significance, artistic expression and enduring style. As we continue to embrace the beauty of Chevron Prints in contemporary fashion, we pay homage to a legacy that spans centuries, making each dress adorned with these iconic patterns a timeless piece of wearable art. Understanding the journey of these mesmerizing prints adds depth to the allure they bring to modern fashion.



Ancient Origins:

The origins of Chevron Prints can be traced back to ancient times, where these distinctive V-shaped patterns were used for both symbolic and decorative purposes. Archaeological findings suggest that Chevron-like designs adorned pottery, textiles and even early artworks, showcasing the enduring appeal of this geometric motif.

Cultural Significance:

As civilizations flourished, Chevron Prints became embedded in various cultures around the world. Different societies imbued these patterns with diverse meanings, ranging from representing status and hierarchy to symbolizing protection and spirituality. The versatility of Chevron Prints allowed them to seamlessly weave into the fabric of cultural expression.

Medieval and Renaissance Influence:

During the medieval and Renaissance periods, Chevron Prints experienced a resurgence in popularity. The patterns adorned the clothing of royalty and nobility, becoming synonymous with elegance and prestige. The artistry of Chevron Prints transcended textiles, influencing architectural designs, heraldic symbols and even fine art.

20th Century Revival:

The 20th century witnessed a vibrant revival of Chevron Prints, with the Art Deco movement embracing the bold and dynamic patterns. The zigzag lines found their way onto everything from fashion to interior design, reflecting the modern spirit of the era. Chevron Prints became an iconic symbol of the Roaring Twenties, exuding energy and optimism.
Top 15+ Trending & Stylish Chevron Print Outfits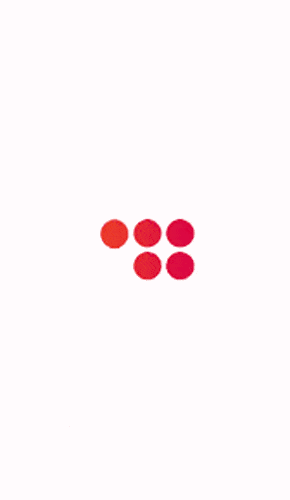 1
Elevate your style with the green kurta, adorned with a trendy chevron print and enhanced by a mandarin collar. The long-sleeved Russian silk kurta exudes elegance, creating a perfect harmony with the printed pants. This ensemble is not just clothing; it's a fashion statement that effortlessly combines comfort and style. Step into the limelight with this chic and contemporary outfit, perfect for making a lasting impression.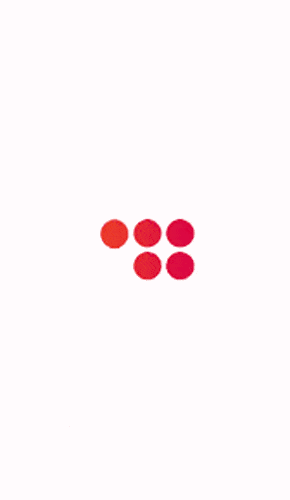 2
Elevate your style with a deep wine Crepe Silk Saree, adorned with a contemporary chevron print and a delightful tasseled border. This ensemble exudes modern elegance, making it a perfect choice for special occasions. Pair it with a sleeveless blouse and minimal jewelry to achieve a refined and sophisticated look. Embrace the timeless appeal of chevron patterns, and let this saree become the epitome of your fashion-forward sensibilities.
Azafashions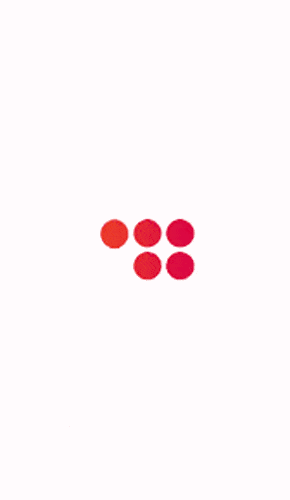 3
Elevate your casual wardrobe with a French Terry Chevron Top in a warm mustard hue. Crafted from soft and comfortable French terry knit, this long-sleeve top adds a touch of fun with its black, white, and grey chevron design. The cuffed gathered full sleeves bring a playful flair, making it a versatile piece for various occasions. Whether paired with shorts, short skirts, or your favorite denim, this top effortlessly combines style and comfort.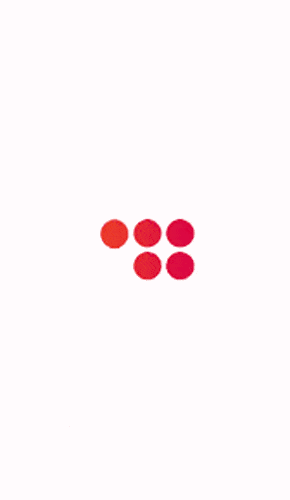 4
Elevate your style with an exquisite black and white chevron-print lehenga set. The silk lehenga boasts a contemporary chevron pattern, paired flawlessly with a sleeveless spaghetti crop top. The ensemble is completed with a sheer net dupatta adorned with tassel borders, offering a perfect balance of sophistication and modern flair. The straight neckline and back zipper closure add a touch of elegance, while the side tassel tie-up enhances the overall charm.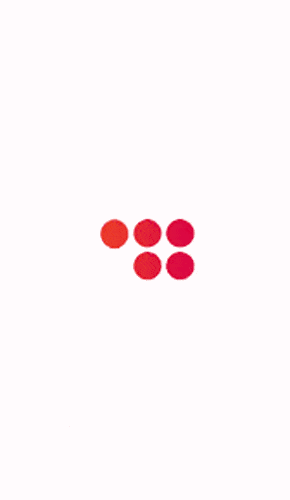 5
Step into the spotlight with a Chevron Print Crop Top and Skirt, a street-style sensation. The dynamic black and white color palette captures attention, while the spaghetti straps and sleeveless design exude a bold, modern vibe. The above-knee-length skirt adds a touch of flirtiness to the ensemble, making it perfect for those who want to make a statement. Embrace the trendsetting allure of this outfit and showcase your fashion-forward spirit with confidence and style.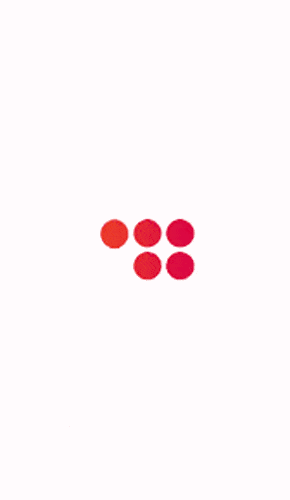 6
Elevate your style with a Chevron Print Maxi Dress, a perfect blend of sophistication and trendiness. The dress showcases a captivating chevron print on a high-rise skirt, complemented by a solid black tank top. The empire waist silhouette adds a touch of elegance, making it an ideal choice for any occasion. This ensemble effortlessly combines style and comfort, ensuring you stand out with every step. Embrace the timeless beauty of chevron patterns and make a statement wherever you go.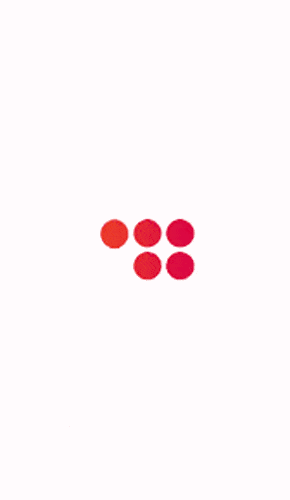 7
Teal Green Chevron Print Wrap Top, a fusion of style and comfort. This chic top boasts a lapelled collar, three-quarter puff sleeves, and a straight hem, perfectly combining modernity with timeless elegance. With the convenience of one pocket and a hip-length silhouette, this top effortlessly transitions from day to night. The bottom features a trouser style with a slip-on closure, completing a look that exudes confidence and sophistication. Embrace the allure of chevron in a hue that speaks volumes.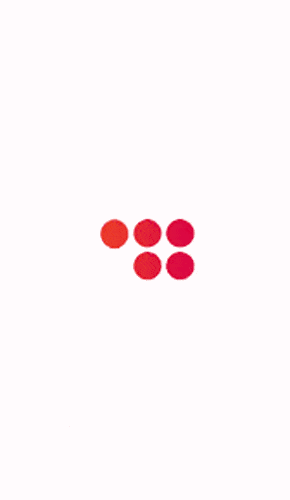 8
Step into timeless elegance with the black Crepe Silk Saree, a masterpiece of style and grace. The saree boasts a captivating chevron and zig-zag print, creating a striking visual appeal. The tasseled border adds a touch of sophistication, making it a perfect choice for those who appreciate black and white elegance. This ensemble effortlessly combines traditional charm with contemporary design, offering a versatile and chic look. Embrace the monochrome allure and make a statement at any special occasion.
Azafashions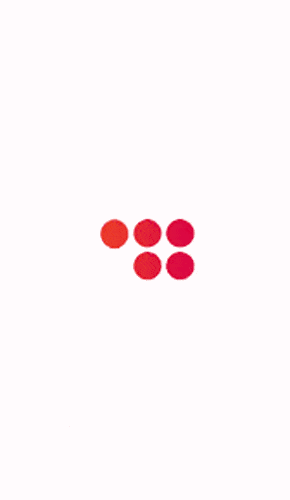 9
Chevron Elegance Top, a fashion-forward piece that effortlessly combines style and comfort. The striking green, white, and black chevron print adds a touch of vibrancy to your wardrobe. Designed with a Canada boat neck, short sleeves, and drop shoulders, this top offers a relaxed yet sophisticated look. The front tie detail adds a playful element, making it a versatile choice for various occasions. Pair it with jeans or capris to create a trendy and chic ensemble that showcases your unique fashion sense.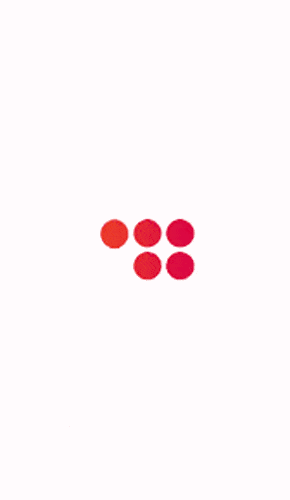 10
Indulge in the charm of a Pink Georgette Saree, a graceful ensemble featuring a captivating all-over chevron print complemented by intricate sequin embroidery. The silk blouse enhances the allure with its sleeveless design, V-neck, and charming tassel tie-up detailing. This ensemble strikes the perfect balance between traditional and contemporary, making it ideal for special occasions. Embrace the timeless elegance of chevron patterns and sequin embellishments, and let your style shine with sophistication.
Azafashions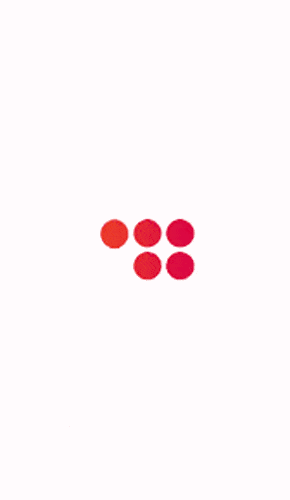 11
Indulge in effortless chic with a Chevron Print Drop Shoulder Tee. The boat neck and drop shoulder design add a modern touch, while the subtle stretch of the knitted fabric ensures comfort. Perfect for casual wear, this tee combines style and ease, making it a versatile addition to your wardrobe. Embrace the casual elegance of long sleeves and the trendy Chevron print, creating a fashionable statement in every moment. Elevate your everyday look with this must-have piece that seamlessly blends comfort and style.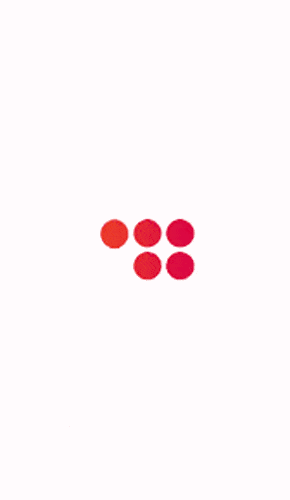 12
Elevate your casual wardrobe with the chic batwing sleeve top in a vibrant multicolor palette adorned with a trendy Chevron print. The top boasts a contemporary V-neckline, short sleeves, and a relaxed batwing sleeve style, offering both comfort and style. Versatile enough for various occasions, this piece pairs effortlessly with pants, jeans, or your favorite bottoms. Embrace a laid-back yet fashionable look with this wardrobe essential, designed to make you stand out with its unique pattern and effortless elegance.
Shein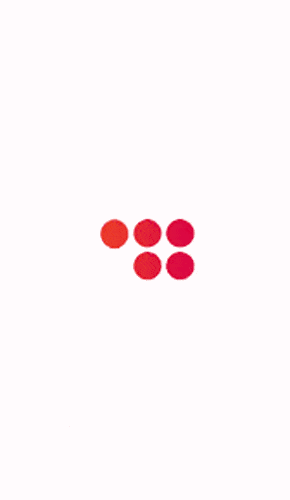 13
Experience the allure of classic beauty with a Black and White Chevron Print Shirt. This versatile piece captures the essence of timeless fashion with its monochrome palette. The shirt features full sleeves and a stylish collar, adding sophistication to your ensemble. Embrace a chic and versatile style by pairing it with a body-hugging skirt for a sleek, formal look or with your favorite jeans for a casually elegant vibe. Elevate your wardrobe with this effortlessly stylish piece that seamlessly transitions from day to night.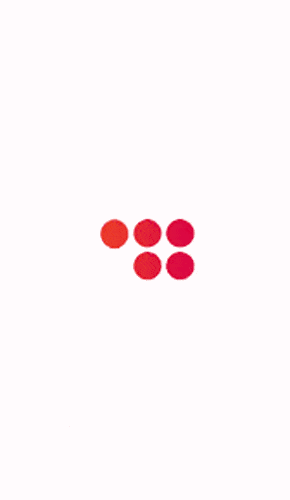 14
Indulge in the luxurious comfort of a Soft Jersey Chevron Print Top, designed for both casual ease and elevated style. The outfit-enhancing tie side detail adds a touch of sophistication, making it a versatile piece for various occasions. The striking stripe and chevron print make a bold statement, ensuring you stand out effortlessly. Whether you choose a laid-back look with jeans and trainers or opt for a more polished appearance with leggings, this top seamlessly transitions between comfort and style, making it a wardrobe essential.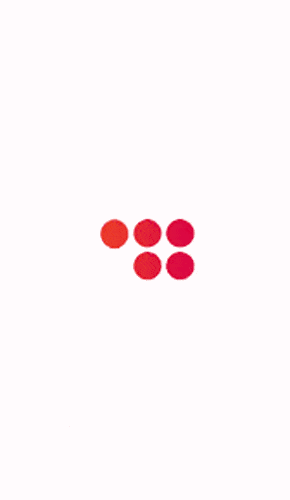 15
Discover the epitome of elegance in the Black Chevron Print Shirt Dress. The classic black hue, combined with the chic chevron pattern, creates a versatile and timeless piece. The front button detail and collar neckline add a touch of sophistication, while the long sleeves provide a perfect balance. Designed with a flattering high waistline and a straight hem shaped for knee-length allure, this shirt dress seamlessly blends style and comfort. Embrace a look that effortlessly transitions from day to night, capturing attention with every step.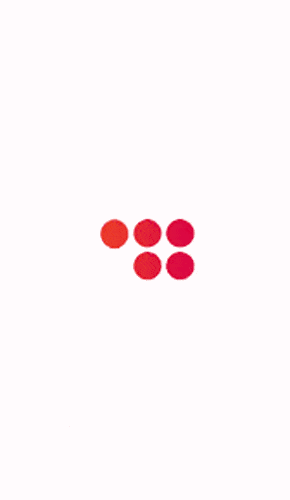 16
Step into contemporary elegance with the Black and White Chevron Pattern Top. This stylish piece boasts a round neck and an asymmetrical design, adding a touch of flair to your outfit. The long sleeves provide versatility for various occasions, and the hanky hem blouse brings a unique, fashion-forward element. The black and white chevron pattern exudes sophistication, making it a versatile choice for both casual and semi-formal settings. Embrace modern fashion with this chic top, pairing it effortlessly with your favorite bottoms for a standout look.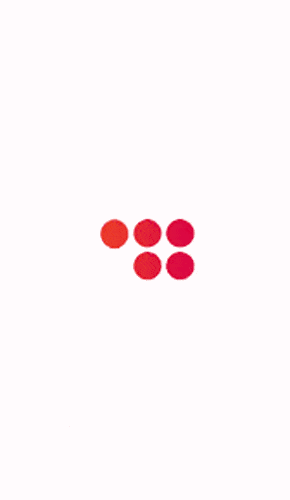 17
Step into relaxed elegance with Grey, White and Black combination Chevron Print Sleeveless Top. The casual style and loose fit make it an ideal choice for versatile styling. Crafted from non-stretch woven fabric, it offers both comfort and trendiness. The chic chevron print adds a touch of fashion-forward flair, making it a wardrobe essential. Whether paired with jeans, pants, or palazzos, this top effortlessly elevates your everyday look. Embrace the ease of casual sophistication with this must-have piece that transitions seamlessly from day to night.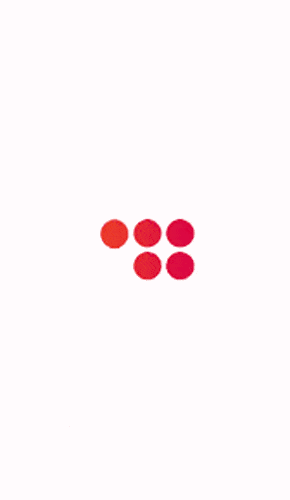 18
Step into elegance with the enchanting pink chevron-print lehenga set. The lehenga, crafted from Chanderi Lurex fabric, features a delightful chevron pattern enhanced with subtle sequin highlights. Paired with a sleeveless blouse showcasing intricate floral embroidery and a stylish V-neckline, this ensemble exudes sophistication. The ethereal dupatta in sheer Organza fabric adds the finishing touch. The perfect blend of tradition and contemporary design, this outfit is ideal for making a statement at any special occasion, ensuring you stand out with grace and glamour.
10 Diverse Types of Chevron Printed Dresses
When it comes to Chevron prints, the fashion world opens up to a myriad of dress styles, each weaving its own tale of elegance and flair.
1. Maxi Wonders
Step into the world of enchanting Chevron Maxi Dresses, where the mesmerizing V-shaped patterns flow seamlessly along the length of the dress. Whether for a summer soiree or an evening affair, these dresses create a flattering silhouette, offering a perfect blend of comfort and style.
2. Casual Chic
For a laid-back day with a touch of flair, Chevron Print Sundresses are the go-to choice. The playful patterns add a pop of excitement to your casual wardrobe, making these dresses ideal for a beach stroll, a brunch date or a day of leisure.
3. Office Elegance
Bring a dash of sophistication to the workplace with Chevron Print Shift Dresses. The clean lines and dynamic patterns seamlessly merge professionalism with style, allowing you to command attention in the boardroom while exuding confidence and elegance.
4. Bohemian Vibes
Explore the free-spirited side of fashion with Chevron Boho Dresses. The combination of the iconic patterns with flowing fabrics creates a bohemian chic look, perfect for music festivals, outdoor events or simply embracing your inner wanderlust.
5. Flirty Fit-and-Flare
For those who love a touch of whimsy, Chevron Fit-and-Flare Dresses are the epitome of flirty fashion. The dynamic patterns accentuate the waist and add a playful bounce to your every step, making them a favorite for dance floors and celebratory occasions.
6. Classic A-Line
Timeless and universally flattering, Chevron A-Line Dresses exude a classic charm. The structured silhouette paired with the bold patterns creates an effortlessly elegant look suitable for a variety of occasions, from cocktail parties to formal gatherings.
7. Retro Revival
Step back in time with Chevron Retro Dresses, inspired by the iconic styles of the past. These dresses bring a nostalgic touch to your wardrobe, blending the charm of yesteryears with a contemporary twist.
8. Sporty Sophistication
For those who love to blend comfort with style, Chevron Sporty Dresses offer a perfect solution. The dynamic patterns add a touch of energy to your athleisure wardrobe, making these dresses ideal for a day of errands or a casual meet-up with friends.
9. Elegant Evening Gowns
Elevate your evening look with Chevron Evening Gowns. The bold patterns transform these gowns into statement pieces, ensuring you stand out at any formal event, gala or special occasion.
10. Trendsetting Two-Pieces
For the fashion-forward, Chevron Two-Piece Dresses are a modern revelation. The coordinated top and skirt or pants, adorned with Chevron prints, create a trendy ensemble that seamlessly combines style and edge. In a world brimming with fashion choices, choosing Chevron prints isn't just a style statement; it's an embrace of timeless elegance. The dynamic V-shaped patterns effortlessly elevate the beauty of dresses, offering a blend of sophistication and playfulness. Opting for Chevron prints means adorning yourself in a versatile and enduring trend. As fashion continually evolves, Chevron prints are poised to lead the way, promising to be the upcoming trend that seamlessly blends classic charm with contemporary style. So, whether you're drawn to the historical significance or the modern allure, Chevron prints stand as a symbol of enduring fashion, ready to make a statement in your wardrobe. Choose Chevron, embrace the future of style!
Published On
-
2023-11-13
Modified On
-
2023-11-13
Author
-
Author - Waves Fashion Institute
Publisher
-
Waves Fashion Institute

https://wifd.in//stylish_fashion_with_chevron_print_dresses
So, which Chevron print would you try next?
Explore Fashion Designing Courses
Hey, we have more amazing content on the latest Fashion, Trends, Paintings & Creative Arts, and now it's absolutely FREE for you. All you have to do, is just... We always respect your privacy!
Popular Fashion Quotes
" One is never over-dressed or under-dressed with a Little Black Dress "
~ Karl Lagerfeld