Polka Dots Outfit: A Timeless Fashion Trend
Polka Dots are a timeless fashion trend that has been around since the mid-19th century. The pattern consists of an array of large filled circles of the same size, and it is commonly seen on children's clothing, toys, furniture, ceramics and Central European folk art. Polka dots, those playful and eye-catching patterns, have made a dazzling comeback in the world of fashion. From runways to street style, polka dots are dominating the scene, adding a touch of retro elegance to modern ensembles. If you're ready to channel your inner vintage diva, let's explore the latest and trending outfits using polka dots that will surely make a fashion statement. Whether it's a small dot or a larger one, polka dots exude a sense of playfulness, whimsy, and retro charm that never goes out of style.

In this article, we will explore
The History & Types of Polka Dots
How to style yourself with Polka Dots
Different types of dresses with Polka Dots
How to choose suitable Polka Dots according to your body
Best color combinations of Polka Dots
How Polka Dots became the latest fashion trend
Polka Dots: The History & it's Types
The polka dot pattern was named after the polka dance, which was popular in the mid-19th century. The pattern became fashionable around the same time as the dance, and it was widely used in spring and summer. The pattern rarely appears in formal contexts and is generally confined to more playful attire such as bathing suits and lingerie. Polka dots can be found in various sizes, styles and colors. Classic color combinations like black and white or navy and white are popular, but you can also find polka dot dresses in vibrant hues, pastels or even metallic shades, allowing for endless possibilities of expression.
How to Style Yourself with Polka Dots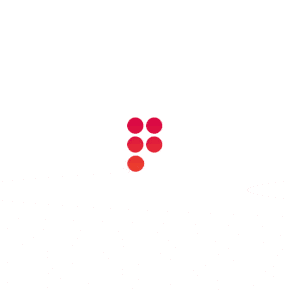 Polka dots are one of the biggest prints in 2023, having been given a sophisticated and elegant update for the season ahead. The key to wearing polka dots the right way is to style the outfit with balance so that it can look retro but in 21st-century style. You can never go wrong with classic black and white, but try amping things up for summer with punchy brights, like primary green, blue, pink, and red. Keep things modern but still effortless when choosing your silhouettes. If you fancy the feminine, flouncy blouses and ruffled skirts will serve you well.

Polka dot dresses are perfect for every woman, from classy and elegant to vintage style statements and overall feminine and graceful looks. Polka dots can be found on various dress silhouettes, allowing for versatility in style choices. Fit-and-flare, sheath, wrap, tea-length, and A-line dresses are just a few examples of the variety of dress silhouettes that can be found with polka dots.
How to Choose Suitable Polka Dots According to Your Body
When choosing polka dots according to your body, it's essential to consider the size of the dots. Balance the size of the polka dots with your body size, and remember where you're headed to and choose one garment that stands out. If you're petite, opt for smaller polka dots, and if you're taller, you can go for larger polka dots. It's also important to consider the color of the polka dots. Darker colors tend to be more slimming, while lighter colors can add volume to your figure.

Best Color Combinations of Polka Dots
Polka dots are available in various colors, and classic color combinations like black and white or navy and white are popular. Still, you can also find polka dot dresses in vibrant hues, pastels, or even metallic shades, allowing for endless possibilities of expression. When it comes to color combinations, you can never go wrong with classic black and white, but try amping things up for summer with punchy brights, like primary green, blue, pink, and red.
How Polka Dots Became the Latest Fashion Trend
Polka dots have become a huge part of fashion's vocabulary and they are one of the biggest prints in 2023. Saint Laurent, Halpern, and Chanel are just some of the designers making a strong case for polka dots this year. The pattern is playful and whimsical and the repetitive pattern of dots creates a sense of movement and liveliness, adding a touch of fun to any outfit...
Trending Polka Dot Dresses: Effortlessly Chic and Fashionable Styles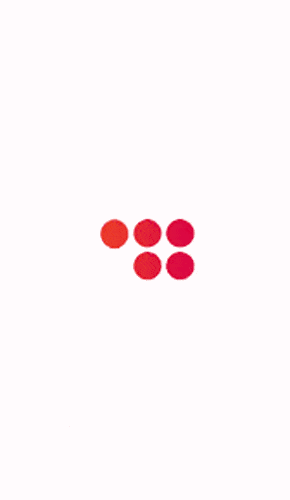 1
For a non-traditional look that's both whimsical and modern, consider this Tulle frock with a mix of floral and polka dot prints, featuring a sleeveless design and a sheer overlay that adds a touch of delicacy and elegance to the overall ensemble.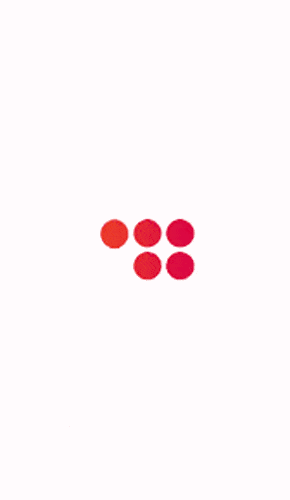 2
This dress features a polka dot and color block design in a maxi length. It has a sleeveless design and lapel neckline, making it perfect for the summer season. The dress is made of polyester material and can be buttoned up for a more formal look or worn open for a casual feel.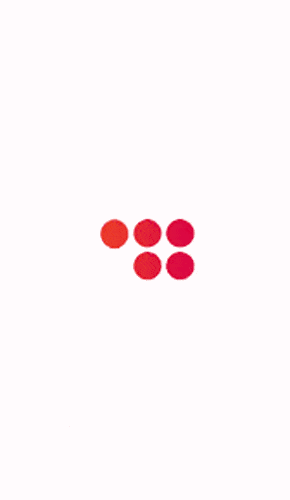 3
Explore this charming orange chiffon midi dress with blue polka dot motifs. The dress features a flared silhouette, bishop sleeves with loop button cuffs, and a gathered flounce hem. It has a round neckline and a thin string at the waist resembling a belt. Perfect for a stylish and feminine look.
AZA Fashions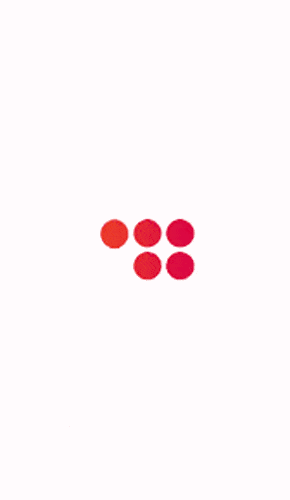 4
Embrace elegance with this white crepe saree adorned with lime green screen printed polka dots. The saree features an antique gold frill border, adding a touch of sophistication. To achieve a chic look, pair it with an off-shoulder blouse. This ensemble exudes timeless charm and effortless style.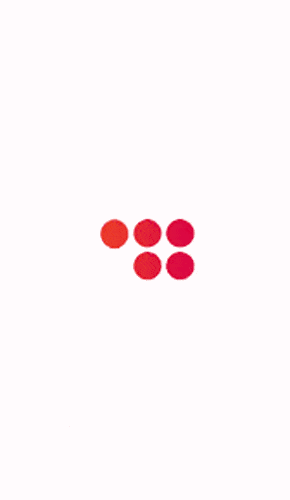 5
Embrace the perfect weekend style with this trendy combination of prints and patterns. The black knee-length skirt features charming white polka dots, while the 3/4 length sleeve t-shirt boasts eye-catching horizontal stripes in red and white. Complete the look with high heel sandals for a stylish ensemble that's sure to turn heads.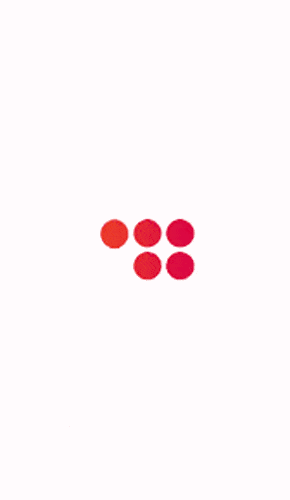 6
Step out in style with this black midi skirt adorned with vibrant multi-colored polka dots. Pair it with a trendy sweater featuring rainbow-colored stripes to create a colorful mood. Complete the look with bold lipstick, black goggles, and hit the streets turning heads with your fashionable ensemble. Embrace a vibrant and eye-catching style statement.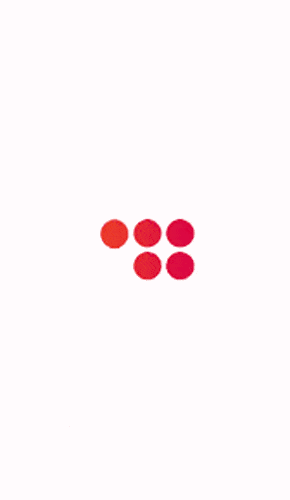 7
Achieve a modern street style princess look with a crisp black tiny polka dots over a white full-sleeved top. Pair it with a beautiful skirt featuring a lovely bow at the waistline, and accessorize with round goggles and a off-white clutch. Complete your outfit with pointed heeled shoes, finished with a bow at the front, for a perfectly polished look.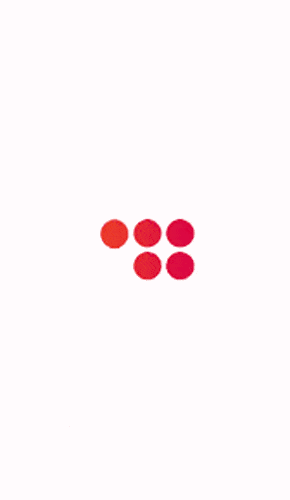 8
Embrace style and grace with this cold shoulder polka dot maxi dress, featuring a charming brown polka dot pattern. Complete the ensemble with a trendy rancher hat, chic West pumps, a statement necklace, a leather coin pouch, and a cozy wool jacket. This outfit combines fashion and comfort seamlessly, allowing you to make a fashionable statement wherever you go.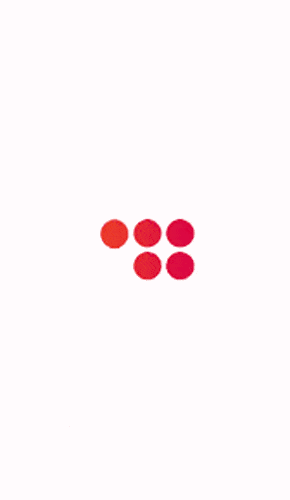 9
Embrace the must-have appeal of this tiered midi dress featuring a flattering silhouette. The dress showcases a V-neckline and a navy blue polka dot print, adding a touch of elegance. With a smocked waist, it beautifully accentuates your figure. The tiers of fabric create movement and a head-turning look. Get ready to make a stylish statement with this stunning dress.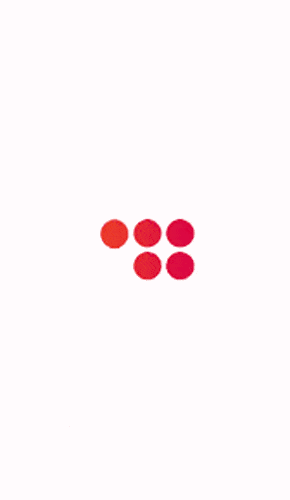 10
Elevate your party attire with this off-white dress featuring woven red polka dots and charming bow detailing in the front. The outfit has a high neck, puffed sleeves with frill cuff hem, and is made from organza and lycra fabric. It boasts a front tie-up knot and a back zipper closure for easy wearing. This elegant and stylish outfit is perfect for any special occasion.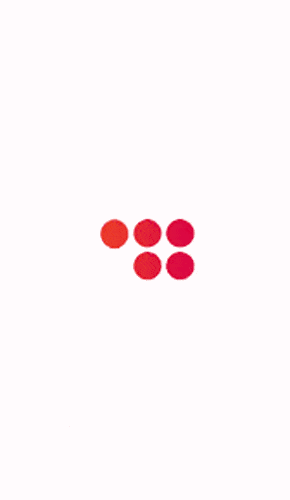 11
Elevate your casual dressing with this stylish combination featuring white polka dot print over black pants. The ensemble is completed with a loose yellow shirt, creating a perfect balance of style and comfort. To add a touch of glamour, pair it with matching shoes featuring black and white polka dots. Achieve a chic and fashionable look with this effortlessly stylish outfit.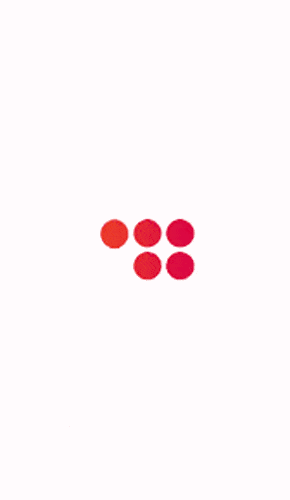 12
Embrace a cool and stylish street style with this polka dot dress that's both fashionable and comfortable. The black dress features a deep V neckline and a mixture of small and large white polka dots, adding a playful touch. For a trendy look, pair it with a white half-sleeve t-shirt underneath. This dress allows for easy movement while exuding a simple yet chic street style vibe.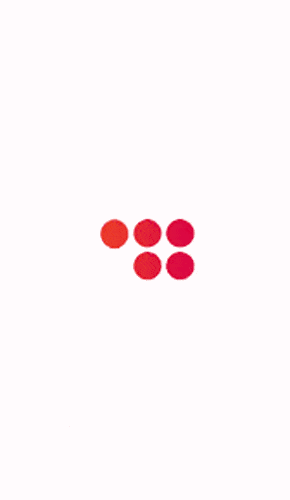 13
Step into elegance with this white semi-transparent saree adorned with large, multi-colored polka dots throughout. The saree features a delicate thin border line and beautiful white tassels at the end. Pair it with a plain colored blouse of your choice, and any color of polka dot for the blouse will perfectly complement the saree. Embrace a stylish and vibrant look with this stunning ensemble.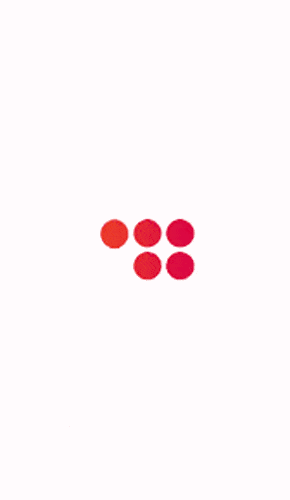 14
Experience elegance and chic style with this stunning two-piece kurta set. The set features a beautiful white and black polka-dot pattern, exuding a timeless charm. The neckline and sleeves are embellished with intricate red embroidery, adding a touch of sophistication. This ensemble is perfect for summer, combining comfort and style effortlessly. Embrace a fashionable look with this elegant kurta set.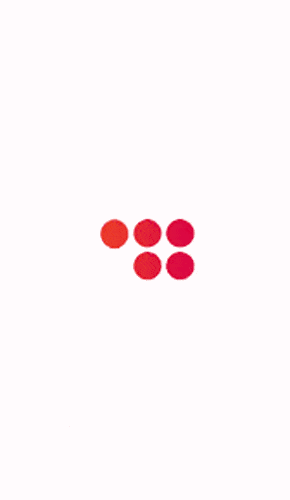 15
Embrace the joy of mixing prints with this delightful ensemble featuring bold large polka dots. While not exactly mixing prints, the dots on dots create a whimsical and happy look. Polka dots are a timeless fashion choice that never goes out of style. The dress showcases balloon sleeves and a light brown color with striking black large polka dots. Experience playful elegance with this fashionable outfit.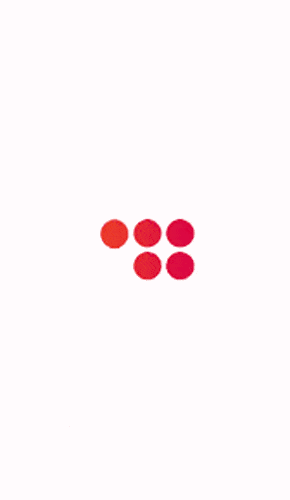 16
Experience the charm of this intricately screen-printed cotton saree featuring multi-colored polka dots on a white base. The saree showcases large polka dots in different bright colors, accentuated by a delicate lavender thin border line. Pair this saree with a sleeveless halter neck blouse in multi-color or printed design for a truly vibrant and stylish look. Elevate your fashion game with this stunning ensemble.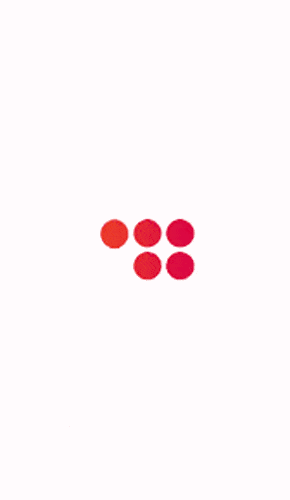 17
Keep it casual and comfortable with a pair of long or short jeans paired with a stylish tank top modification. Add a touch of allure with a transparent sleeve featuring playful polka dots, for a look that is both sexy and comfortable to wear. Add a touch of understated elegance to your Valentine's Day look with a delicate long chain and sleek black goggles. Let your hair flow freely to complete a relaxed and effortless vibe.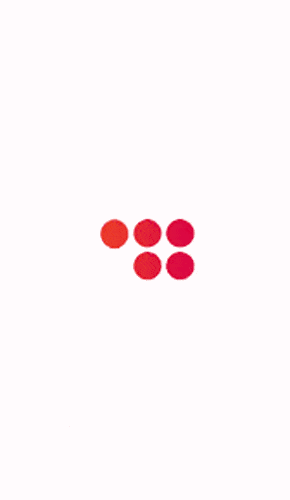 18
Embrace vintage charm with this stunning green polka dot dress featuring a shirt-style bodice. The dress boasts a high neck, full sleeves, and is crafted from satin crepe fabric for a luxurious feel. It showcases a beautiful bow neck and is perfectly complemented by a pearl-work chain belt. The pleated skirt adds a touch of elegance and movement to the ensemble. Step into timeless fashion with this vintage-inspired polka dot dress.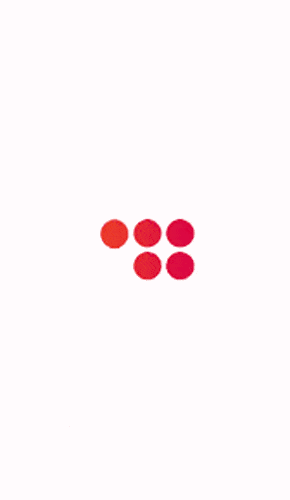 19
This outfit consists of a white full sleeve shirt with small black polka dots paired with a black skinny pencil skirt with white small polka dots. The skirt features a bow on the hemline made from the same cloth as the skirt. The shirt is tucked inside the skirt to give a neat and formal look. The polka dot pattern adds a playful touch while the overall outfit remains sophisticated and suitable for a professional or formal setting.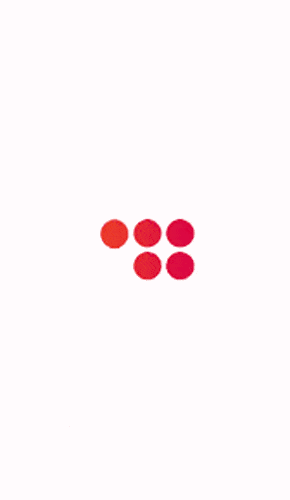 20
This beautiful Kasavu silk saree comes with a white base and small red & yellow polka dots which spreads all over. The saree has a broad jerry border with scallop design. The model has paired the saree with a plain red long sleeve blouse and a long gold chain. Complete the look with a traditional South Indian hairstyle adorned with a Gajra, a flower garland worn around the hair bun. Her makeup is minimal, with emphasis on her eyes and lips.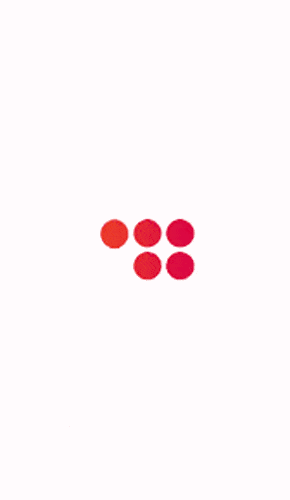 21
Modern and sexy look with a black sleeveless top that has a deep V-neckline and a sheer polka dot overlay. The top is paired with a white skirt, creating a contrasting effect. The model is wearing black goggles, which adds a touch of edginess to the overall look. The sheer net overlay has a round closed neck, and it adds an extra dimension to the outfit. The dress captures a perfect balance between sophistication and sultriness, making it a great outfit for a night out.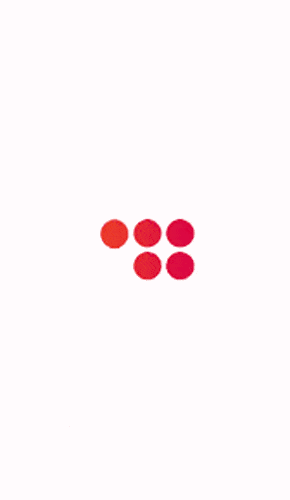 22
This dress features a black bodice with white polka dots in uneven patterns, paired with a white skirt featuring black polka dots in similar patterns. The dress has a thigh-high slit on one leg, which enhances the overall look and reveals some skin. The round-necked bodice is complemented with short-length balloon sleeves, which adds an element of volume and drama to the outfit. The dress is perfect for a night out or any special occasion, giving the wearer a stylish and bold look.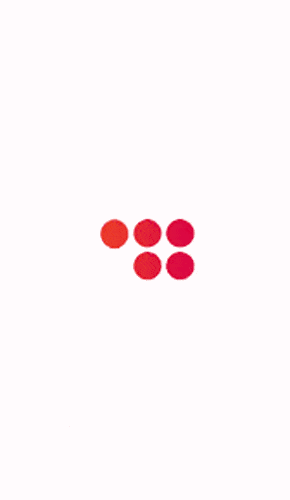 23
Step out in style with this white tank top sleeveless dress made of rayon, adorned with black polka dots and a net layer beneath. Pleated from the waist and featuring a simple black color bow over both shoulders, this dress is a perfect blend of simplicity and elegance. Pair it with white high-heeled sandals and a simple watch, leaving your hair loose and finishing the look with a pop of red lipstick. Whether it's a day out with friends or a dinner date, this outfit is sure to turn heads.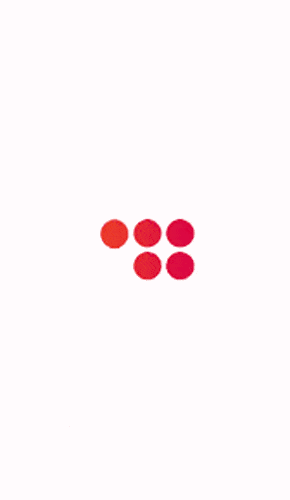 24
Renowned American actress Keri Russell exudes glamour and style as she confidently showcases herself in a magnificent black and white polka dot gown. The dress features a low-cut, off-the-shoulder design with a stunning backless silhouette. Its floor-length skirt boasts ruffled detailing that trails gracefully, while the shoulder showcases exquisite ruffles. A small cut-away at the midriff adds a touch of allure. Witness the epitome of elegance and sophistication in this captivating ensemble.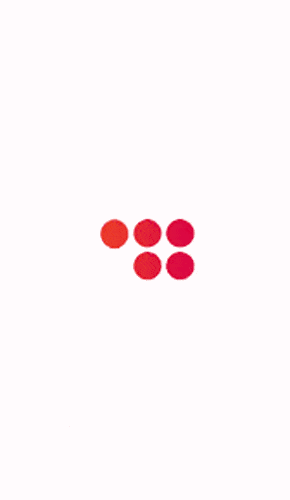 25
This classic A-line shift dress features a black and white polka dot pattern and is made of polyester. The dress falls below knee length and has a sleeveless design with a round neckline. The dress is adorned with a belt decoration, adding a touch of sophistication to the outfit. The dress is paired with black block heel sandals, a black purse, and black sunglasses, completing the stylish look. This dress is perfect for both casual and formal occasions and is sure to make a statement with its timeless design and versatile style.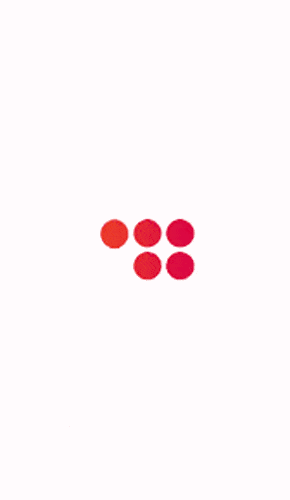 26
This playful and fun outfit features a unique magic of reverse design, with a reversible white top that has black small polka dots and a black skirt that has white large polka dots. The top has elbow-length flared sleeves and the skirt has a broad black waistband, creating a flattering silhouette. The outfit is worn with white pointed heel sandals, black goggles with a white frame, and a large white hat, completing the playful and chic look. This outfit is perfect for summer events and is sure to turn heads with its unique and fun design.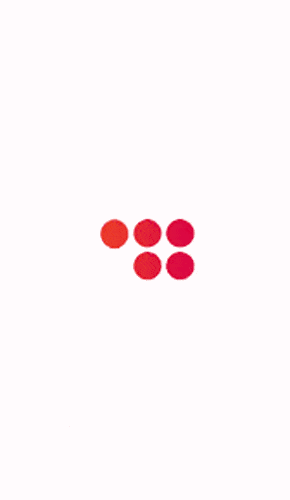 27
Embrace elegance with this white lehenga adorned with a charming polka dot print and side tassel detail. The lehenga is paired with a matching polka dot print V-neck blouse and an organza silk dupatta. The blouse features a flattering V-neckline and is sleeveless, complementing the overall chic look. Both the skirt and blouse are in a timeless white color, while the dupatta adds a pop of pink. The pleated skirt adds movement and the dupatta showcases a scallop border for a delicate touch. Experience sophistication and style with this exquisite polka dot lehenga ensemble.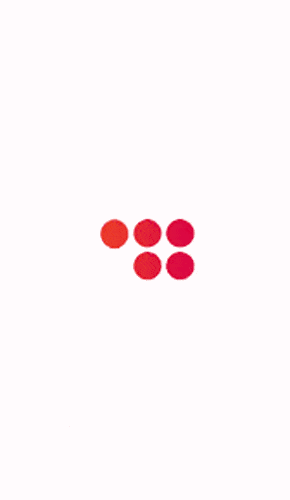 28
Immerse yourself in a vintage-inspired fashion with this stunning white gown adorned with black polka dots. This elegant ensemble combines small and big-sized polka dots, adding a playful twist to the design. The beautiful cut on the skirt creates a fun and flattering silhouette. The sheer top layer adds versatility for layering, featuring a V neckline and extending over the neck and half-length sleeves. Delicate pearls embellish the sheer sleeves, while pleats all over enhance the gown's beauty. Embrace timeless elegance with this captivating polka dot and pearls ensemble.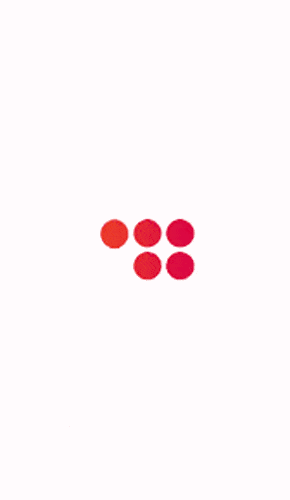 29
Discover the enchanting monochromatic color magic with this stunning top and skirt combination. The dark lavender top beautifully complements the light lavender color skirt, creating a harmonious and stylish ensemble. The shirt sleeve design adds a playful touch, with polka dots popping out, adding a whimsical element to the outfit. Embrace the power of monochromatic dressing and let the colors work their magic. This versatile and fashionable combination is perfect for various occasions, be it a casual outing or a special event. Step into the world of monochromatic elegance and make a bold fashion statement.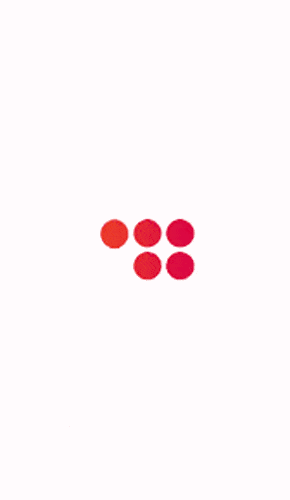 30

This white skirt and blouse with a jerry border is a perfect choice for a casual or semi-formal event. The skirt and blouse are made of high-quality fabric and feature yellow, orange, and red polka dots, which add a touch of playfulness to the outfit. The dots create a vertical line on the sleeves, which is a unique design element that adds interest to the blouse. The same dot pattern is repeated on the neckline of the blouse, creating a cohesive look. The blouse has a simple neckline, which adds to the overall elegance of the outfit. The model wears bangles to accessorize the outfit, adding a pop of color to the look.

In conclusion, polka dots are a timeless fashion trend that has been around for centuries. The pattern is versatile, playful and whimsical, and it can be found in various sizes, styles, and colors. When choosing polka dots, it's important to consider the size and color of the dots and to balance the size of the polka dots with your body size. Whether you're looking for a classic black and white polka dot dress or a vibrant polka dot blouse, there's a polka dot outfit for every occasion...
Published On
-
2023-07-19
Modified On
-
2023-07-19
Author
-
Team WIFD
Publisher
-
Waves Fashion Institute

https://wifd.in//trending_polka_dot_outfits_and_history_of_polka_dots
So, which type of Polka Dots are you going to try next?
Explore Fashion Designing Courses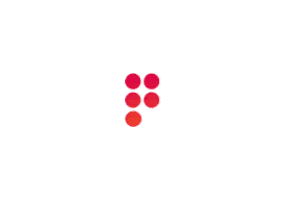 Want to make waves in the fashion industry? Our job-oriented course offers practical training, fashion seminars, and lucrative job placements. Enroll now and become a fashion maven!
view Advanced Diploma course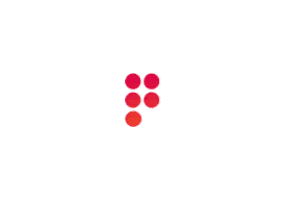 Seeking a short-term course to kickstart your costume and dress designing career? Our practical-oriented program offers individual focus, flexible timing, and industry-relevant skills. Join us and become a design sensation in no time!
view Certificate course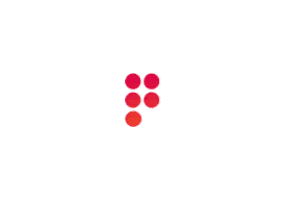 Want to excel in Fashion Merchandising and Boutique Management? Our 2-month online course offers ease of learning, part-time flexibility, and essential skills for a successful retail career. Enroll now and become a retail trendsetter!
view Certificate course
Hey, we have more amazing content on the latest Fashion, Trends, Paintings & Creative Arts, and now it's absolutely FREE for you. All you have to do, is just... We always respect your privacy!
Popular Fashion Quotes
" When a woman says, 'I have nothing to wear!', what she really means is, 'There's nothing here for who I'm supposed to be today "
~ Caitlin Moran