Liquid Embroidery - Video
Liquid Embroidery is an alternative method to create embroidery like patterns and designs in a very easy method without needle and thread.
It uses liquid paint like colors which comes in tubes and drys up really soon.

Most Viewed Gallery Photos and Videos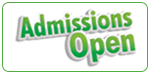 " A women with good shoes is never ugly "
~
Coco Chanel