Jewellery Making
Jewellery is an accessory which is most important for a woman's beauty. Women are passionate about jewellery as it represents a symbol of feminity and social status. Diamonds, gold, pearl, silver and precious materials are used for jewellery making which makes women look more attractive and beautiful. These days pieces of metals (polished and unpolished) are also replaced instead of the above expensive ornaments. Jewellery, increase the beauty by adorning the forehead, neck, ears, nose, hands, waist and feet.
Different types of Jewellery
Necklaces

Women really like necklace as jewellery in fashion for special occasions instead of regular use.

Rings

A ring, usually a metal is worn as ornamental jewellery around the finger, or sometimes the toe. Rings embedded with birthstone are also used for bringing good luck

Bracelets

Bracelets embedded with stones, gems and pearls are used to show royalty and make the wrist look beautiful. Both men and women are fond of Bracelets to represent latest fashion

Bangles

Bangles are traditional ornaments worn mostly by South Asians. It is a common tradition to see a new bride wearing glass bangles at her wedding. In South India, glass bangles are replaced with gold bangles to show social status

Piercing Jewellery

Piercing Jewellery like ear rings, nose studs also represents the latest fashion trends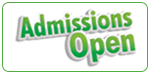 " People will stare, Make it worth their while "
~
Harry Winston