9 Ways to Improve yourself in the field of Fashion Design
Thousands of people all over the world share the same dream of becoming a Fashion Designer. Fashion Design is an incredible and fruitful professional career where many of us can outshine. The initial journey begins with broadening your knowledge in the field of fashion. Make use of the free tools and resources available online which will help you sharpen your skills and creativity.
Build a Strong Foundation

First of all, it is important to understand the procedures and technicalities of the Fashion Industry as detailed as possible. The deeper you understand the industry, the better your chances of becoming an expert. Nowadays, you have different ways to learn whatever you wish for. There are different platforms available for learning, both online and offline. But when it comes to learning a practical based course like

Fashion Designing

, it is always recommended pursuing an Offline / Study Center course. Search for a reputed

Fashion Institute

near your locality to secure a strong foundation in the field of Fashion Design. There are a lot of advantages, a classroom learning can provide, such as

→ Building a great team work capability.

→ Sharing your ideas to get feedback and reviews from other colleagues.

→ Brainstorming ideas to develop artistic skills.

Learning in groups always enhances your communication abilities, which helps you in building your network. If in case, you are unable to pursue a regular course, you can also opt for an

E-learning (Online) course

.

Develop your Skills

To become a successful Fashion Designer, you must be able to translate your vision into a design. Creativity and Perfection can only be gained with practice. Figure out time to work on areas where you lack behind and improve them.

Haven't you heard the phrase " Practice makes a man perfect " ?

May it be your skills with needle and thread or sketching, keep practicing because there is always a room for improvement. Learn and work on new patterns and designs to bring out the creativity inside you.

What's Unique About You!

During your learning journey you might have already realized couple of things that sets you apart from others. The most successful designers always relay on their USP (Unique Selling Proposition) which makes their brand and products different from others. Now it's time to find out your USP.

Try asking these questions to yourself:

1. What's that advantage of your design over other brands?
2. Why should Fashion lovers choose your design?
3. What makes your design complete outstanding from rival designers?


Find out your USP and make every effort to emphasize it.

Sketch to Perfection

Understanding the requirements of your client and absorbing their real needs is one of the most important aspects that a designer requires. Another important thing is to gain the ability to sketch the pattern precisely. You should be aware of various color schemes and be able to create a

2D Sketch

of the desired design. A regular

Fashion Designing course

will help you to achieve necessary skills with their drawing classes. Use your creativity and imagination to visualize your design and draw it on your sketchbook.

The Power of Observation

Popular Fashion Designers have contributed substantially to the global Fashion Industry with their contemporary, inventive and innovative work. There are many famous Indian Designers like

Manish Arora

,

Ritu Beri

,

Anita Dongre

etc who have already delivered amazing designs to fashion lovers. There is a lot to learn from these designers. Learn about their signature styles, uniqueness and ideology which would be a great stepping stone for your career. It would be a great addition to your knowledge if you can grasp the ideas from their creative collections.

Explore the New World

The world is moving ahead at a rapid pace and Fashion Design is a creative field that is constantly evolving. Each and every day different materials and textures are introduced to the market. Explore the market and stay updated about the latest products and tools available which could help you work productively. Follow the beneath online portals and stay ahead of time.

→ Fashion Blogs like Elle, Fashionista, Business of Fashion etc
→ Fashion Magazines like Vogue, Cosmopolitan, Harper's Bazaar, Marie Claire etc
→ Youtube
→ Instagram

Expand your Network

It doesn't matter that you are still an amateur designer, try to establish your own personal brand by launching your own website and get yourself on all the social networking sites. Getting a big break usually comes from people within your contact. Make sure you attend all important events and reach out those influential people to build a strong professional network.

The professional portals which can enhance your online presence are:

→ LinkedIn
→ Behance

Your Portfolio is your Identity

Showcasing portfolios to get a dream job in the Fashion Industry is not a new concept. You can create wonders with a solid portfolio. Portfolio is a tool that reveals everything about you even without you speaking. But there might be a lot of questions that will come to your mind when you think of creating your portfolio...

Have you ever thought about:

1. How lengthy your Portfolio should be?

2. How many design collections should you include?

3. What should be the format? Should you go for Digital or Tangible?

Read more about

Tips to create a Fashion Portfolio

.

Be Realistic & Never Quit

Have you ever heard of anyone who has cracked the Fashion Industry and became successful overnight? Be patient, great things builds over time. Even a small start with just a few machines is not bad. All you have to do is, to capture people's attention on your work and get recognized. Being successful is never an easy journey, you have to overcome all the hurdles and achieve it...
Please leave your comments, we love it..!
Explore Fashion Designing Courses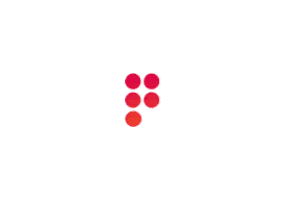 Want to be a fashion sensation? Our practical-oriented course offers individual sewing machines, convenient timing, and industry-focused training. Don't miss this opportunity to create your own fashion empire!
view Advanced Diploma course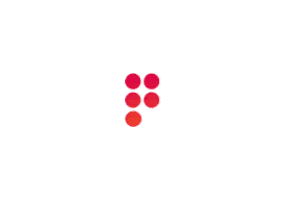 Looking for a basic costume and dress designing course? Our short-term program offers practical training, convenient timing, and individual attention. Enroll now and lay the foundation for a successful design career!
view Certificate course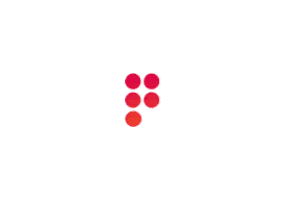 Want to excel in Fashion Merchandising and Boutique Management? Our 2-month online course offers ease of learning, part-time flexibility, and essential skills for a successful retail career. Enroll now and become a retail trendsetter!
view Certificate course
Hey, we have more amazing content on the latest Fashion, Trends, Paintings & Creative Arts, and now it's absolutely FREE for you. All you have to do, is just... We always respect your privacy!
Popular Fashion Quotes
" You're never fully dressed without a smile "
~ Little Orphan Annie