The Runway to Success: Navigating the Thrilling Business of Fashion
The fashion industry is unique. Attractive catwalks, unconventional personalities of fashion designers is what we generally associate with when it comes to Fashion Industries. To understand the vital role and long term objectives, fashion firms should be analyzed in the context of business theories and practices. The two fundamental business concepts are
Product Life Cycle
Value Chain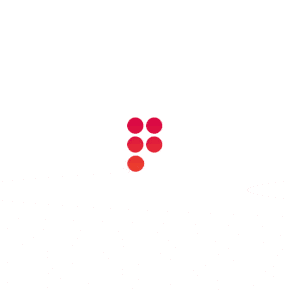 Product Life Cycle
When it comes to Product Life Cycles, the first and the most important term is planned obsolescence. The fashion industry depends on product cycles which over the period of time have reduced drastically. At the beginning of the 20th century, French dressmakers designed one new product for the Winter / Fall season and one for the Spring / Summer season. A century later, with the development of fashion and fashion companies, the time required to produce new collections has really improved and companies are able to launch new products in a short span of six to eight weeks. This dramatic shift happens because of two main reasons
Better management of supply chain.
Pace of the society and people in accepting new products.
Five stages of the Product Life Cycle have to be effectively planned and executed to create the cycle of obsolescence. During the launch of a new product in the market, it undergoes through five different stages of Product Life Cycle which are Introduction, Rise, Peak, Decline and Rejection.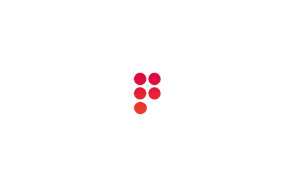 Every company should strategically plan their production, so that at any moment of time in a year, there is a product which reaches its peak in the product life cycle. This is very important as the profits from the successful products allow companies to spend on research & development of new products which help them to stay in the loop of sustaining innovations. Companies also need to be familiar with different consumer adaptations that would support market adoptions at various phases of the Product Life Cycle. Consumer adaptors are categorized into five different sets, they are
Innovators
Early Adopters
Early Majority
Followers
Laggers
These adaptors perform their role at different stages of the product life cycle.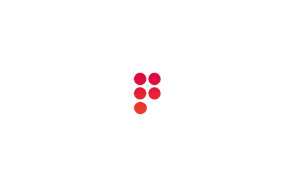 Product Life Cycle is an essential element which allows firms to organize and execute the launch of their products. While making a purchase, every consumer segment is in search of different types of benefits. For each consumer segment, firms need to come up with different price, features, products, promotion strategy etc. This activity in marketing is known as "Marketing Mix".
The Pipeline
The extensive process of producing fashion products not only involves fashion houses but it also includes all industries that contribute and support the production. This group of supportive industries includes sectors like agriculture and farming, textile, chemicals used for dyeing & creation of fabrics etc... The development of the supporting and related industries connected to the pipeline is a competitive advantage in the fashion industry. The reason by which Italian brands could easily achieve Total Quality Management was by encouraging the development of wide variety of supportive industries. The main factors by which countries like France and Italy were able to conquer the control of fashion for more than two decades were
Factor Conditions

Highly specialized academic programs and opportunities for fashion aspirants.

Support from Government

Italian government backed up fashion industries.

Strategic Structure of the Firms

The industries were forced to strive for excellence due to the presence of various competitors.

Large support from Supportive Industries

Many companies supported the process of manufacturing fashion items.

Demanding Conditions by Consumers

The taste and choice of Italian consumers were far above average.
The Value Chain
It will be tough to plan a marketing strategy by considering all the factors and processes in the fashion pipeline. Visual tools are used to gain detailed view of the problem which reduce the complexity and help us to take better business decisions. An example of this is provided by the Value Chain. Value Chain helps us to split the production cycle into four different stages which are categorized as Upstream Functions and Downstream Functions.
Upstream Functions

Research & Development
Production

Downstream Functions

Marketing
Distribution and Sales
Fashion companies may not own all the stages of the value chain. To achieve enhanced control over production and to produce volume efficiencies, companies acquire different stages of value creation. This can often be costly in terms of operational cost and in terms of acquisition. Manufacturers can initially start working as licensees for other brands and gradually seek forward integration strategy. During the initial stages of a Fashion Designer's career he / she may function in R & D division of their firm. Fashion companies tend to pursue vertical integration, by acquiring their value chain. A vertical integration is often very expensive, but allows achieving great profit in the long term. Total quality management is only possible by managing the production from the beginning till the end. This leads the path to the luxury segment of the fashion industry. Managing a consumer's retail experience is the extreme limit of understanding or achievement of this forward-integrated approach.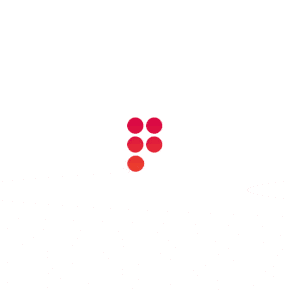 Published On
-
2021-06-04
Modified On
-
2021-06-04
Author
-
Team WIFD
Publisher
-
Waves Fashion Institute

https://wifd.in//business_of_fashion
Please leave your comments, we love it..!
Explore Fashion Designing Courses
Hey, we have more amazing content on the latest Fashion, Trends, Paintings & Creative Arts, and now it's absolutely FREE for you. All you have to do, is just... We always respect your privacy!
Popular Fashion Quotes
" Fashion is about dressing according to what's fashionable. Style is more about being yourself "
~ Oscar de la Renta