Discover the Exquisite Charm of Ikkat Dresses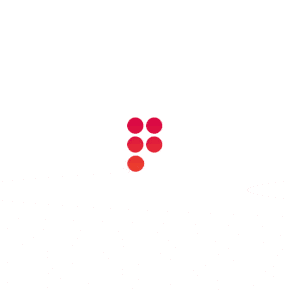 Ikkat is a traditional textile art form known for its intricate patterns and vibrant colors. It is characterized by a resist dyeing technique, where the threads are carefully dyed before they are woven into fabric. The result is a stunning display of patterns and motifs that seem to dance across the textile surface.

Ikkat holds significant cultural and historical importance in various regions around the world, including India, Indonesia, Central Asia, and parts of Africa. The word Ikkat is derived from the Malay-Indonesian term Mengikat, meaning to bind or tie. This technique involves a meticulous process of tying and dyeing yarns to create the desired patterns, resulting in a unique and visually striking textile.
Historical Origins & Cultural Importance of Ikkat
The origins of Ikkat can be traced back centuries, and its history is intertwined with the cultural fabric of the regions where it originated. Different regions have their own distinct styles and techniques, each reflecting the local traditions and heritage.
India:
In India, Ikkat has a rich history dating back to ancient times. It is believed to have flourished during the Indus Valley Civilization, with evidence of Ikkat fabrics found in archaeological excavations. India has several prominent centers known for their Ikkat production, including Odisha, Telangana, Andhra Pradesh, and Gujarat. Each region has its own unique patterns, colors, and weaving techniques.
Indonesia:
Indonesia is renowned for its vibrant and intricate Ikkat textiles. The island of Bali, in particular, has a long-standing tradition of Ikkat weaving. The art of Ikkat, locally known as "Endek," holds great cultural significance and is often worn during religious ceremonies and traditional events. The motifs used in Indonesian Ikkat often draw inspiration from nature, folklore, and mythological stories.
Central Asia:
Central Asia, including Uzbekistan and Tajikistan, is another region celebrated for its Ikkat heritage. Here, Ikkat is known as "Adras" or "Atlas." The traditional patterns and colors of Central Asian Ikkat reflect the nomadic lifestyle and historical influences of the Silk Road trade route. These textiles are highly valued and often used in traditional clothing, accessories, and home decor.
Africa:
Ikkat also has a presence in various African countries, such as Nigeria, Mali, and Burkina Faso. In these regions, Ikkat textiles are crafted using different local techniques, incorporating motifs and symbols that hold cultural significance within African communities. African Ikkat fabrics are often used in traditional ceremonies, celebrations, and as a means of cultural expression.
The significance of Ikkat as a traditional textile art form goes beyond its aesthetic appeal. It serves as a link to the cultural heritage of different communities, showcasing their craftsmanship, storytelling, and artistic traditions. Ikkat fabrics are treasured for their intricate designs, vibrant colors, and the skill required to create them, making them an important part of cultural identity and a source of pride for many regions.
27 Captivating Photos Showcasing the Beauty of Ikkat Dresses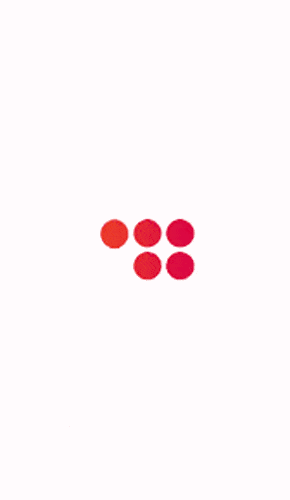 1
Step out in style with this navy blue high low Ikat dress. It features convenient pockets, a button detail at the back, short sleeves, and a round neck. This dress combines fashion and functionality, making it a versatile choice for any occasion.
Silayi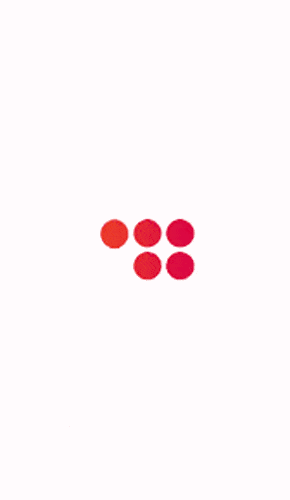 2
Make a statement with this knee length Cotton Ikat dress featuring a flattering v-shaped neck and intricate ikkat detailing on the three quarter sleeves. Perfect for formal occasions, this dress can be paired with interesting accessories to complete your look.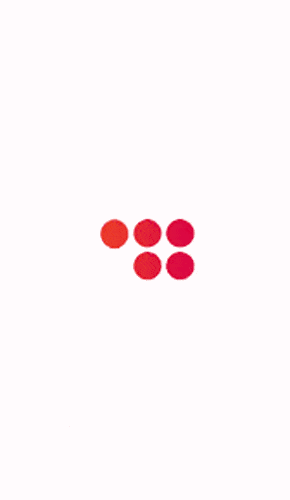 3
Embrace elegance with this burgundy ikkat knee length dress. It features a round neck, mini sleeves, and three layers with gathers attached to the hemline. This dress strikes the perfect balance between simplicity and sophistication, making it a versatile addition to your wardrobe.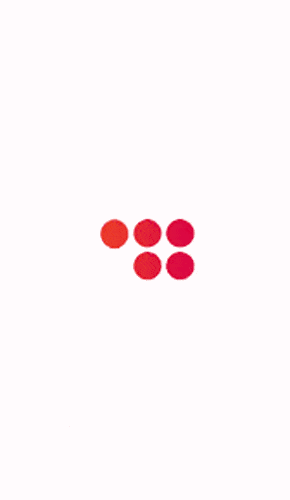 4
Elevate your style with this beautiful Roohi Ikat dress in a stunning brick red color. The dress features a front gathered design and convenient front pockets, all crafted from pure cotton fabric. Perfect for any occasion, this dress is a stylish and comfortable choice for your wardrobe.
Silayi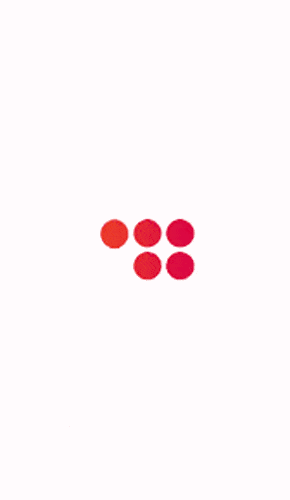 5
Step up your style game with this elegant grey handwoven Ikat jacket and pants set. Made from pure handwoven Ikat fabric, this set exudes sophistication and charm. The grey color adds a touch of versatility, making it suitable for various occasions. Elevate your wardrobe with this stylish and timeless ensemble.
Vaaya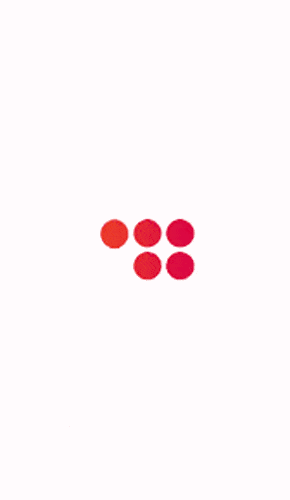 6
Enhance your style with this steel blue Ikkat dress featuring knots at the end of the sleeves. Crafted from woven cotton fabric, this dress showcases a beautiful combination of blue and off-white colors. With a round neckline and half-length sleeves, this long dress offers a perfect blend of comfort and fashion.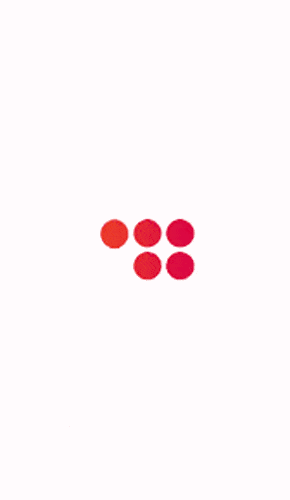 7
Elevate your style with this chic yellow, white, and black ivory Ikat dress. The dress features flattering gathers and convenient side pockets, combining fashion with functionality. With below elbow length sleeves and a trendy v-neck, this dress is a versatile choice for various occasions, adding a touch of elegance to your wardrobe.
Indubindu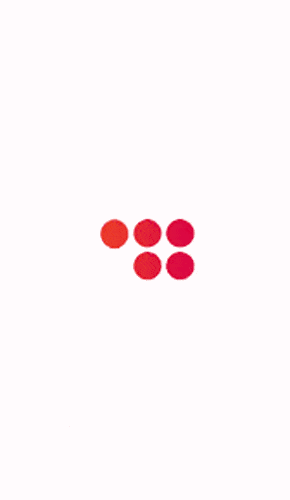 8
Step out in style with this elegant violet Ikkat dress. The dress features elbow length sleeves and white lace attached on both sides of the chest, adding a touch of charm. With a below knee length and gathers at the hemline, this dress offers a flattering silhouette. Perfect for various occasions, this dress is a fashionable choice for any wardrobe.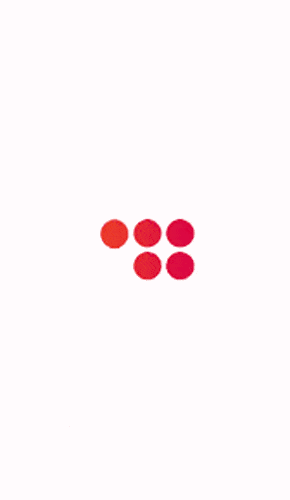 9
Step out in style with this unique pinkish red Ikkat short dress. Made from cotton fabric, it features a fitted bodice that opens out into pleats at the waist, allowing you to showcase your perfect figure. The dress also includes half sleeves, adding a touch of elegance to the overall look. Perfect for any occasion, this dress is a must-have for your fashionable wardrobe.
Ekantastudio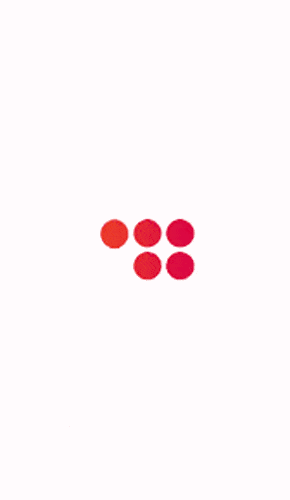 10
Make a fashionable statement with this green handwoven Ikat pleated dress. The dress showcases inverted pleats till the waist, creating a flattering silhouette. Made from handwoven cotton Ikat fabric, it offers both style and comfort. With 3/4 length sleeves, a round neck, concealed zipper on the side, and a hook on the back, this dress combines functionality with elegance.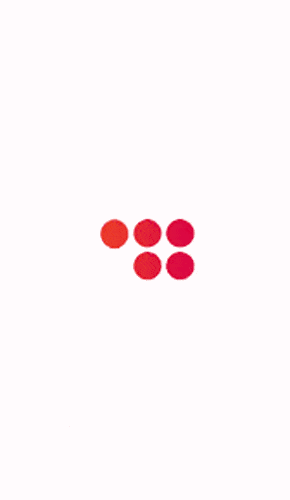 11
Elevate your style with this stylish reversible Ikat cropped jacket. Crafted using Ikat cotton fabric on both sides, one side in magenta and the other in white, this jacket offers versatility and charm. With a round neck and an open front design, it is a perfect layering piece. Pair it with jeans for a fashionable and trendy look that combines comfort and style effortlessly.
Mogradesigns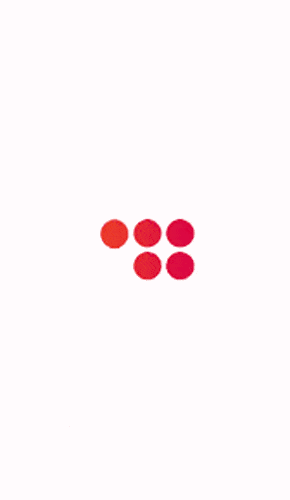 12
Embrace the beauty of white color with these stunning Handloom Ikkat suits. The suits come with a matching Ikkat dupatta, adding to their elegance. They feature 3/4 length sleeves and a high neck with a V-notch, combining style and sophistication. Perfect for various occasions, these Handloom Ikkat suits are a must-have addition to your wardrobe, exuding timeless charm and grace.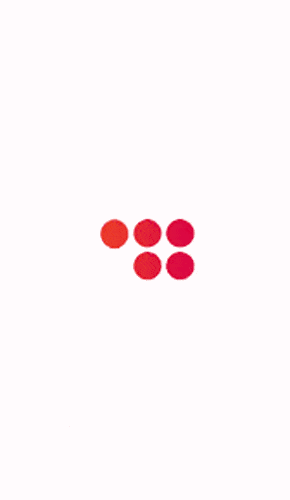 13
Enhance your style with this black Ikkat kurta set crafted using the handblock technique of Gujarat. The set includes a kurta and pants, both showcasing the traditional Ikkat pattern. The pants feature drawstrings at the front for added comfort and adjustability. Perfect for various occasions, this black Ikkat kurta set is a fashionable choice that combines tradition and contemporary style.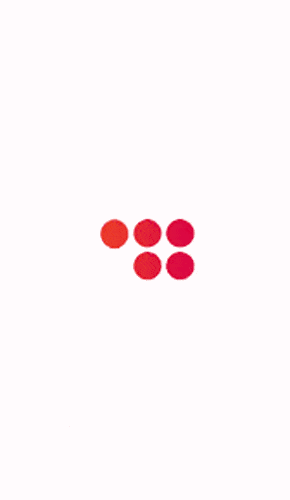 14
Stand out in style with the Isbella Ikat A-line dress in a vibrant red color. Made from pure cotton fabric, this dress features a round neck with beautiful metal work for added elegance. Enhanced with one pocket and highlights on the sleeves, it offers both functionality and fashion. Perfect for various occasions, the Isbella Ikat A-line dress is a trendy and versatile choice for your wardrobe.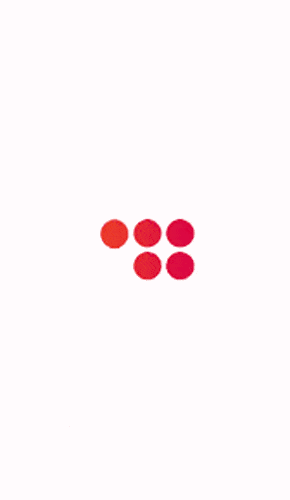 15
Make a bold statement with this stunning orange and black combination Ikat skirt. The floor-length skirt features a black broad band at the hemline adorned with traditional painted faces, adding a unique touch. Pair it with a plain black blouse with a round neck and half sleeves for a stylish ensemble. Complete the look with traditional necklace and bangles for a touch of tradition and elegance.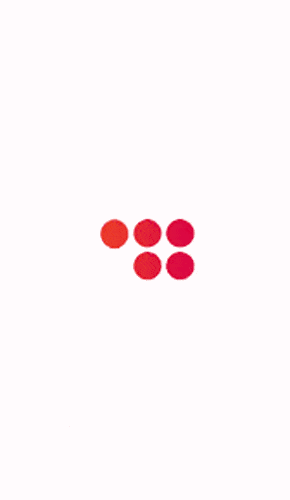 16
Elevate your style with this bright green saree featuring a striking black Ikkat print. The combination of black and green creates a captivating look that is both elegant and fashionable. Pair it with a black blouse to create a chic contrast. Made with attention to detail, this saree is a statement piece for any occasion. Embrace the vibrant colors and the timeless charm of this black and green saree.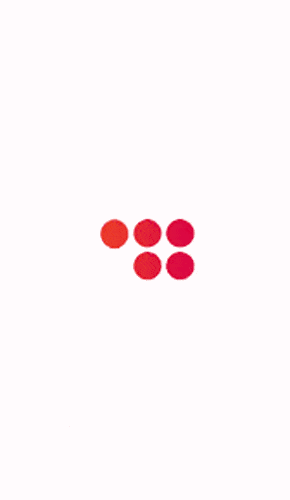 17
Adorn yourself with the beauty of this sky blue, black, ivory, and grey Ikat handwoven Pochampally saree. The saree is crafted from pure cotton and fully hand-woven in the traditional Ikat style of dyeing. It showcases vivid colors and eye-catching geometric patterns, making it a perfect choice for those who appreciate artistry and elegance. Wrap yourself in this exquisite saree and make a fashionable statement wherever you go.
Indubindu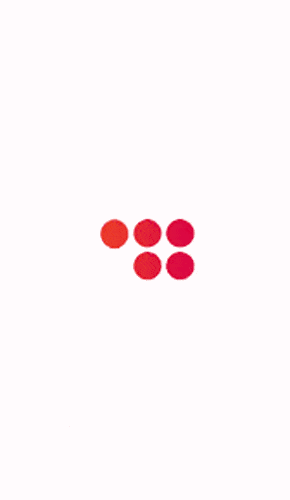 18
Chic pink Ikkat gathered kurta paired with white cotton pants. The kurta features a flared fit with a length below the knees, enhancing its feminine charm. It is designed with a V-neckline that adds a touch of elegance. The white cotton pants complement the kurta perfectly and come with an elastic waistband for a comfortable fit. Additionally, the pants are equipped with two side pockets, offering convenience and functionality.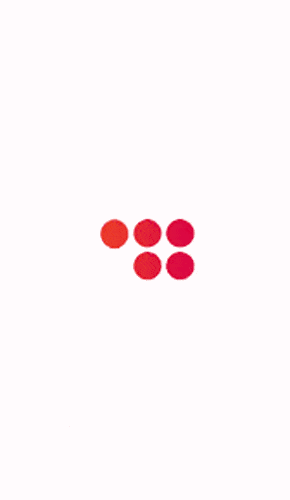 19
Embrace style and comfort with this chic teal blue and white handwoven Ikat cotton tunic dress. The dress features a flattering tunic silhouette with front pockets, adding functionality. Fully hand-woven in the Ikat style of dyeing, it showcases intricate craftsmanship. Complete the look with a contrast color small belt for an added touch of elegance. Perfect for any occasion, this dress is a must-have addition to your wardrobe.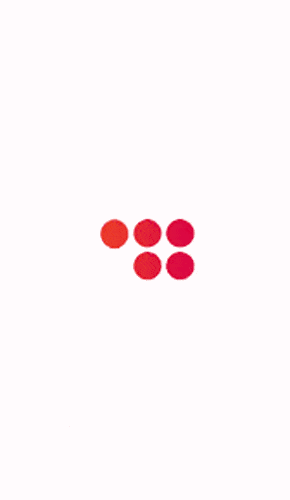 20
Make a statement with this elegant cotton dress featuring an Ikkat pattern. The dress showcases a figure flattering style with an adjustable spaghetti strap and a concealed zipper on the side for easy wear. The double layered fabric at the front yoke adds a touch of elegance, while the inclusion of pockets provides functionality. In a beautiful pink color and sleeveless design, this dress is perfect for adding charm to your wardrobe.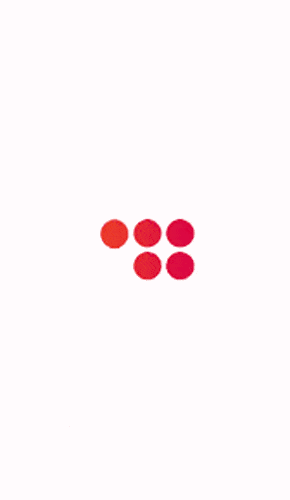 21
Experience the enchanting combination of blue and white with this stunning double Ikat handwoven mercerised cotton saree. The saree showcases a mesmerizing print weave that looks truly amazing. Pair it with a black sleeveless blouse to create a stylish contrast. Made with intricate craftsmanship, this saree is a perfect choice for special occasions or cultural events. Embrace elegance and grace with this exquisite blue and white saree.
Indubindu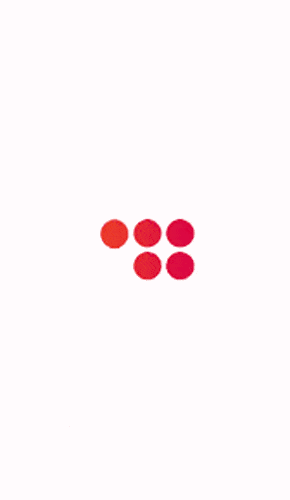 22
Embrace the beauty of this ikkat A-line dress crafted using the intricate ikkat printing technique. The dress showcases a captivating design with 3/4th length sleeves highlighted by delicate thread and metal work. Its V-neck adds an elegant touch to the overall look. Complete your ensemble with a handmade necklace for a personalized touch. With the convenience of both side pockets, this deep indigo dress combines style and functionality effortlessly.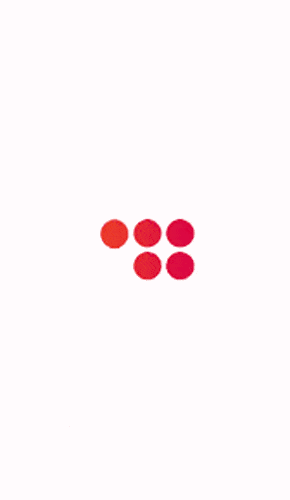 23
Embrace the allure of this purple and mustard ikat saree. The saree features a captivating geometric print that adds a touch of modernity to its traditional charm. Adorned with a beautiful zari border and intricate zari detailing, this saree exudes elegance and sophistication. Perfect for special occasions or festive celebrations, this purple and mustard ikat saree is a stunning choice that will make you stand out with its unique design and vibrant colors.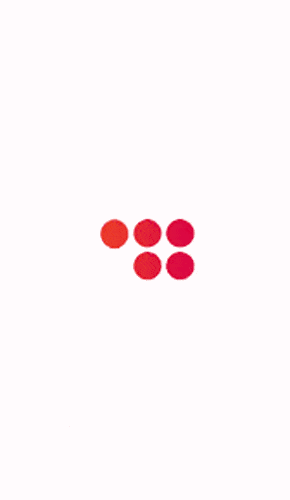 24
Add a pop of color to your wardrobe with this yellow Ikkat suit set. The pure cotton set features a mustard yellow hue and Ikkat screen print, exuding a vibrant and fashionable look. The suit set includes cotton laces at the sleeve openings, adding a touch of elegance. The pants feature front drawstrings with back elastic and side pockets for added comfort and functionality. With a V-neck and 3/4 sleeves, this suit set is a perfect blend of style and comfort.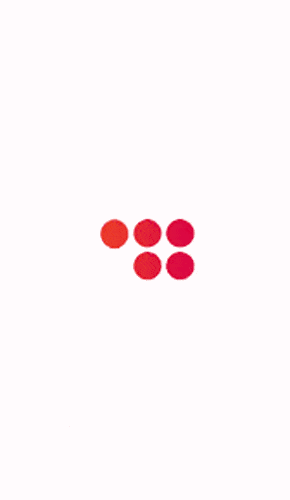 25
Step into style with this off white and purple ikat saree. The saree showcases an abstract print that adds a contemporary touch to its traditional appeal. It is accentuated with a printed border, enhancing its visual charm. For a trendy look, pair it with a sleeveless designer blouse featuring elegant frills. Perfect for special occasions and festivities, this off white and purple ikat saree is a fashionable choice that combines modern aesthetics with traditional elegance.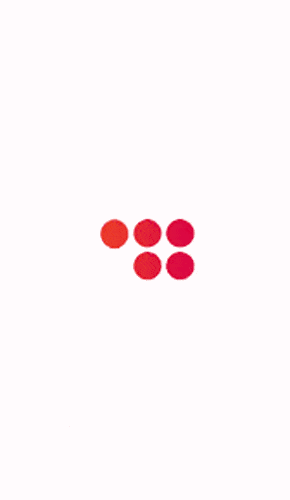 26
Make a bold statement with this Ikkat orange color short top featuring a striking Ikkat print. The top is adorned with a row of wooden buttons on the front, adding a unique touch to the design. It boasts an intricate print that showcases the artistry of Ikkat craftsmanship. This versatile top pairs beautifully with a plain white skirt, palazzo pants, or jeans, offering numerous styling options. The collar neck adds a touch of sophistication, making it suitable for both casual and semi-formal occasions.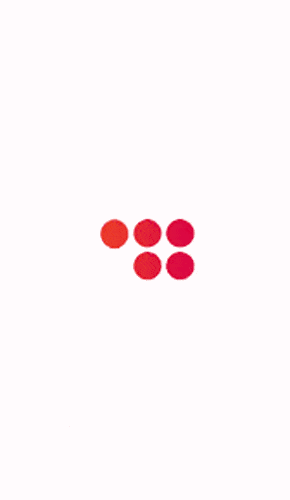 27
Elevate your style with this stunning blue coloured ikkat skirt. It is best paired with a sleeveless top or a plain white shirt for a chic and versatile look. Complete your outfit with a pair of simple matching sandals for a trendy and coordinated appearance. The skirt features a zippered closure for easy wear and showcases a beautiful ikkat pattern, adding a touch of elegance to your ensemble. Additionally, it comes with a convenient pocket on one side and is crafted from comfortable cotton fabric, ensuring both style and comfort.
Unveiling the Artistry of Ikkat: From Resist Dyeing to Weaving
Creating Ikkat fabric is a complex and labor-intensive process that requires precision and skill. It involves two primary techniques: Resist Dyeing and Weaving. Let's delve into each of these techniques and explore the intricacies involved in the production of Ikkat fabric. RESIST DYEING TECHNIQUE
The Resist Dyeing Technique is the hallmark of Ikkat. It involves selectively dyeing specific sections of yarns to create patterns and designs before they are woven into fabric.
The process can be broken down into the following steps:

Design Planning:
The first step in creating Ikkat fabric is the design planning phase. Artisans meticulously plan the pattern, motif placement, and color sequence on a graph paper or by marking the design on the yarn.
Yarn Preparation:
Next, the yarn is prepared for dyeing. Traditional Ikkat uses natural fibers such as cotton, silk, or wool. The yarn is carefully wound onto a frame, known as a 'warping frame,' which ensures proper tension and alignment.
Tying and Binding:
Once the yarn is secured on the warping frame, the artisan begins the process of tying and binding. This is where the resist dyeing technique comes into play. The sections of the yarn that need to resist the dye are tightly bound with threads or wrapped with wax, plastic, or other materials. These bindings protect the yarn from absorbing the dye, creating a barrier and allowing for the formation of patterns.
Dyeing:
After the bindings are in place, the yarn is immersed in dye baths. The dyes can be natural or synthetic, depending on the desired colors. The bindings prevent the dye from reaching the yarn, resulting in sections of the yarn remaining undyed. The bindings are adjusted, and the yarn is re-dyed multiple times to achieve complex and multicolored patterns.
Removal of Bindings:
Once the desired dyeing is complete, the bindings are removed from the yarn carefully. The bound sections now reveal the original color of the yarn, forming the pattern.
WEAVING PROCESS
After the resist-dyed yarns are prepared, they are ready for the weaving process. Skilled weavers use handlooms or power looms to create the final fabric. The weaving process involves the interlacing of the warp (lengthwise yarns) and the weft (crosswise yarns) to form the fabric.
The process can be summarized as follows:

Warp Setting:
The dyed yarns are carefully arranged and set up on the loom. The warp threads are aligned in a predetermined order, ensuring the pattern continuity throughout the fabric.
Shedding and Picking:
The weaver operates the loom, creating "shedding" by raising and lowering certain warp threads. This creates an opening through which the weft yarn is passed. The weaver then inserts the weft yarn, known as "picking," through the shed.
Beating and Tensioning:
After each weft insertion, the weaver beats the weft yarn into place using a comb-like tool called a "beater." This action ensures that the weft is tightly packed, resulting in a sturdy and cohesive fabric. The tension of the warp is adjusted to maintain an even weave.
Repeat and Pattern Formation:
The process of shedding, picking, beating, and tensioning is repeated row by row, creating the fabric. The intricate patterns and motifs emerge as the weaver follows the design chart or visual cues.
Finishing:
Once the weaving is complete, the fabric undergoes various finishing processes such as washing, starching, and ironing to enhance its appearance and drape.
Published On
-
2023-06-19
Modified On
-
2023-06-19
Author
-
Team WIFD
Publisher
-
Waves Fashion Institute

https://wifd.in//discover_the_exquisite_charm_of_ikkat_dresses
So, which Ikkat Dress are you going to wear?
Explore Fashion Designing Courses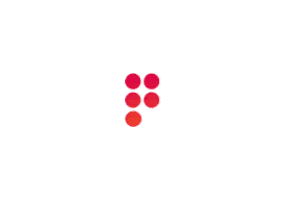 Ready to turn your fashion dreams into reality? Our practical-oriented course offers individual sewing machines, convenient timing, and personalized attention. Enroll now and become a fashion superstar!
view Advanced Diploma course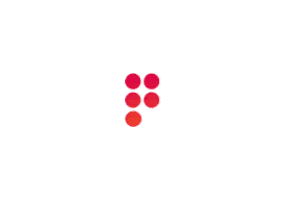 Seeking a short-term costume and dress designing course? Our program offers practical training, individual focus, and a comprehensive curriculum. Enroll now and acquire the skills to become a design maestro in a short span!
view Certificate course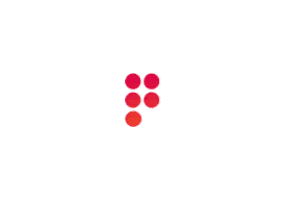 Ready to become a fashion entrepreneur? Our 2-month certificate course in Fashion Merchandising and Boutique Management offers online learning, management skills, and a comprehensive curriculum. Enroll now and make your boutique dream a reality!
view Certificate course
Hey, we have more amazing content on the latest Fashion, Trends, Paintings & Creative Arts, and now it's absolutely FREE for you. All you have to do, is just... We always respect your privacy!
Popular Fashion Quotes
" One is never over-dressed or under-dressed with a Little Black Dress "
~ Karl Lagerfeld