Dress Designing Course & Course Syllabus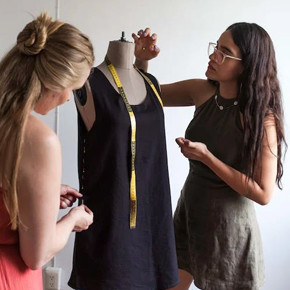 You might have already heard about Dress Designing and the different courses available in Dress Designing. But have you ever thought about the difference between
Fashion Designing
and Dress Designing course. There are few other courses by the names -
Costume Designing
, Apparel Designing etc... Do you know the difference between these courses?
Dress Designing v/s Fashion Designing
A Dress Design course helps a students to develop core fundamental skills such as the basics of how to draft a pattern, applying styles, develop the skills needed to execute a garment, to improve personal responsibility and to identity the concepts of fashion. The short term course in Dress Designing with the duration of 6 months includes introduction to basic tools and principles, practical sessions & practical training in Sewing and Pattern Drafting. This course focuses more on to the implementation side of garment production and execution. Whereas most of the Fashion Designing courses are typically of longer duration of more than 12 months. A Fashion Designing courses consists all the thing right from the scratch till the end. It includes research about trends & patterns, developing prototypes and the execution of garments. The course also includes fabric analysis, fabric dyeing, trend forecasting, marketing, merchandising and techniques used in large scale industrial garment production units.
Top Reasons to choose Dress Designing Course
Customized especially for housewifes / home makers.
Get an complete overview within a short duration of 6 months.
Part-time / 3 Hour session / day for working professionals.
Affordable Fee structure compared to Fashion Designing course.
No age limits for admission.
Hands-on practical training session.
REQUEST A CALLBACK
Let's start by sharing a few details...
Synopsis - Dress Design Course
This course starts by introducing students to the fashion industry and design trends. They learn right from the basics of taking accurate body measurements to drafting patterns. They study how to apply formulas with different measurements and how to draft a perfect pattern. Students are provided with hands-on training and practicals for sewing to execute and complete these patterns in the designer way. Later students are taught with various Surface Embellishment techinques to beautify the costume / garment.
Dress Design Course Syllabus
This Dress Designing Certificate course is the subset of the Fashion Designing course. This course includes 3 subjects. The duration of the course may excess 6 months depending on the practical sessions being carried out.
Subjects in Dress Designing Course
Pattern is the template from which the parts of a garment are traced onto fabric before being cut out and assembled.
Standard Measurements.
Technical terms in Tailoring.
How to take Body Measurements.
Child's Bodice Block.
Different types of Child's Sleeves, Collars, Skirts, Jump suit.
Petticoat.
Layout of Frock.
Adult's Bodice Block
Different types of Adult's Sleeves, Collars, Salwars, Kameez, Nighty, Gown.
Sari Blouse.
Kurtas, Pyjama.
Gents Shirt and Pants.
Submission of Record.
Clothing Construction is the final process before completing the garment by addings buttons, sequins, bead work and hand stitches.
Sewing Machine Parts.
Faults and Rectifications.
Sewing Equipments.
Basic Hand Stitches.
Different Types of Seams.
Plackets, Pockets, Necklines.
Pleats, Tucks.
Garment Stitching of Designer Frock.
Skirt & Top, Salwar & Kameez, Sari Blouse.
Students learn various techniques such as designer stitches, embroideries for surface enrichments which emphasis the garment.
Basic Embroidery Stitches (50 numbers).
Traditional handwork of different states of India.
Different methods of Fabric Painting.
Warli Painting.
Tie & Dye.
Mirror Work.
Ribbon Work.
Decorative Stitches.
Traditional Embroidery.
Metal Embroidery.
For any other details or clarification, please feel free to
+919747375599
Explore Fashion Designing Courses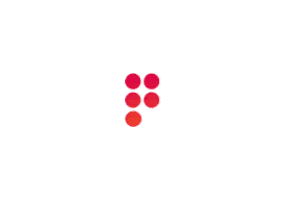 Want to be a fashion sensation? Our practical-oriented course offers individual sewing machines, convenient timing, and industry-focused training. Don't miss this opportunity to create your own fashion empire!
view Advanced Diploma course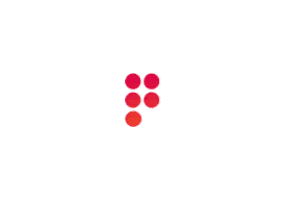 Short on time but eager to learn costume and dress designing? Our practical-oriented short-term course offers individual focus, convenient timing, and a solid basic program.
view Certificate course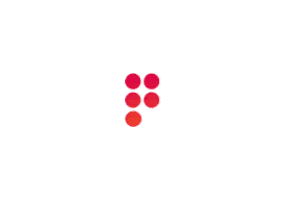 Ready to acquire the skills to succeed in Fashion Merchandising and Boutique Management? Our short-term course provides online learning, management skills, and a comprehensive curriculum in just 2 months. Join us and make your mark in retail!
view Certificate course
Hey, we have more amazing content on the latest Fashion, Trends, Paintings & Creative Arts, and now it's absolutely FREE for you. All you have to do, is just... We always respect your privacy!
Popular Fashion Quotes
" Don't be into trends. Don't make fashion own you, but you decide what you are, what you want to express by the way you dress and the way you live "
~ Gianni Versace