Examination Result for Students of Waves Institute of Fashion Designing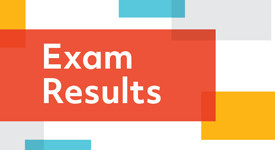 If you are a student of Waves Institute of Fashion Designing, please Login with your registered Facebook / Google ID to view your examination results...
The Fashion Designing Examination Result Page is where aspiring fashion designers can check their results and see how they performed on the examination. This page typically includes important information such as the student's name, registration number, course details, duration and exam scores. It may also include additional details about the exam such as the date, time, and location. This page is critical for students who are hoping to pursue a career in fashion designing as it provides insight into their strengths and weaknesses, and helps them to identify areas where they may need to improve their skills. Overall, the fashion designing examination result page plays an important role in the journey of a fashion design student as it allows them to track their progress and work towards achieving their goals. Disclaimer: Please note that the examination results displayed on this page are for informational purposes only and are not official until confirmed by the appropriate authorities. While every effort has been made to ensure the accuracy of the results, errors or discrepancies may occur. Therefore, we advise candidates to contact the relevant authority for any queries or concerns regarding their results. The examination board reserves the right to make changes to the examination results without prior notice. Waves Institute of Fashion Designing, do not assume any responsibility for any actions taken or decisions made based on the information provided on this page.
Hey, we have more amazing content on the latest Fashion, Trends, Paintings & Creative Arts, and now it's absolutely FREE for you. All you have to do, is just... We always respect your privacy!
Popular Fashion Quotes
" Girls do not dress for boys. They dress for themselves, and of course, each other. If girls dressed for boys, they'd just walk around naked at all times "
~ Betsey Johnson