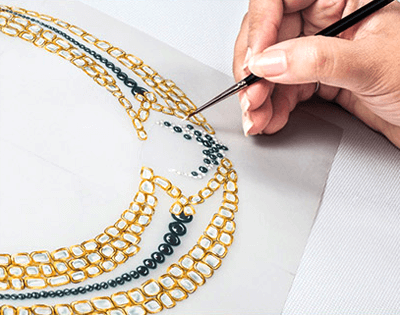 Jewellery Designing
Jewellery has always been a women's first love. We have always admired a good design, ever wondered how such great designs are created? The art of jewellery designing is one that requires training, creativity and most of all an eye for detail. WIFD provides inspiring women with an opportunity to learn and imbibe jewellery designing as a career. Institute aim's to train students to adapt and develop aesthetics of Jewellery Designing. WIFD offers 1 year Diploma in Jewellery Designing in association with NSDC (National Skill Development Corporation), creating a unique opportunity for students to get hands-on experience from practical based learning to develop, innovate and exude excellence in the world of Jewellery. The Jewellery Designing course offers students with the unique opportunity to acquire a Diploma with an in-depth understanding of jewellery design, gemology, merchandising and jewellery manufacturing.
view syllabus
Scope of Jewellery Designing Diploma Course
The career opportunities in the field of Jewellery Designing is very vast today, as a Jewellery Designer can begin her career in various areas according to her interest and capability, such as:
Jewellery Designer
Jewellery Merchandiser
Production Manager
Lecturer
Jewellery Maker & Innovator
Manager in Museum & Art Gallery
Illustrator
Entrepreneur
Gemstone Appraiser
Gem Assorter
Jewellery Historian
Grading Consultant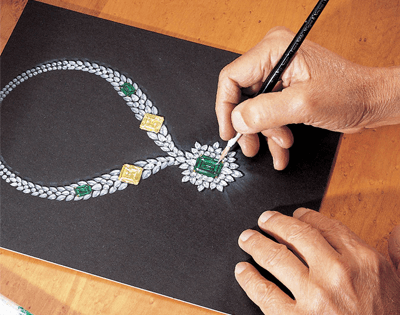 Be a Jewellery Designer & Rule the Designing World
Institute focuses on providing the latest infrastructure and facilities for the students to learn about Jewellery Designing. The classes for Jewellery Designing program is very different, in which students get experience with practicals and internship.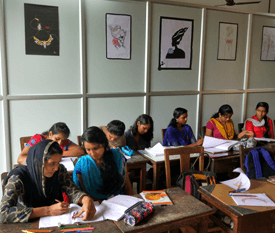 Theory Sessions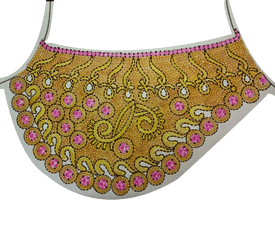 Students Work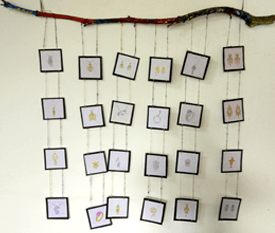 Creative Designing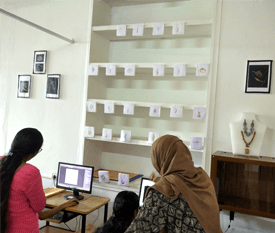 Practical Workshop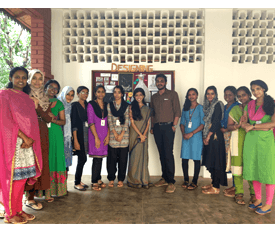 NAAC Accreditation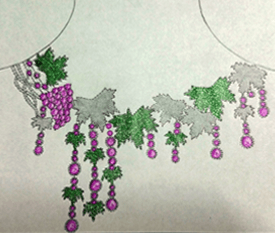 Work by Students
Top Reasons to choose Jewellery Designing at our Institute
Classes are conducted by faculties with years of experience in the industry
Latest syllabus and updates with respect to the changes in the jewellery world
Practical session begins from the 2nd month onwards
Placement assistance provided for students
Hostel facility, student-friendly campus, college canteen
Practice-based learning with latest equipments in lab
Design Concept
Basic Concepts of Design
Free Hand Drawing & Sketching
Rendering Techniques & Designing
Portfolio Designing
Marketing & Law
Intellectual Property Rights (IPR)
Marketing Concepts
Advertisement & Brand Building
Marketing & Product Costing
Gemology
Concepts of Gemology
Properties of Gemstone
Diamond Grading & Sorting
Gem Stone Identification
Computer Automation
Photoshop, Coreldraw
Adobe Illustrator
CAD using Rhino Software
History
History & Art of Jewellery
Socio-Economic Foundations of Jewellery
Manufacturing
Hallmarking & Manufacturing
Faults & Rectifications
Quality Controlling
Merchandising

Course Duration
:
1 year
Course Type
:
Diploma
Certification
:
NSDC
Next Batch
:
June 2018
Eligibility
:
12th or equivalent
Gender
:
Female only
Uniform
:
No
Hostel
:
Available
Study materials
:
Provided
Intake
:
25 seats
Class Schedule
Timings
:
9:15 AM - 3:15 PM
Monday - Friday (5 days / week)
Study Centre for Jewellery Designing
Providence Women's College, Kozhikode, Kerala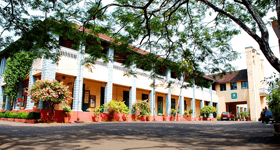 Click here to know more about Waves Institute
Providence Women's College is the oldest Women's Arts and Science College in the Malabar region of Kerala, South India. Nestled atop the scenic Florican Hill, provides the ideal ambience for pursuits in education.
Internship & Certification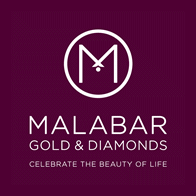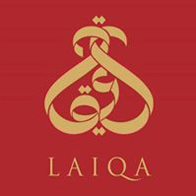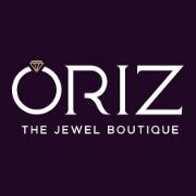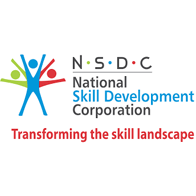 Detailed Jewellery Designing Course Syllabus
Pre-historic art from various part of the world

Ancient civilizations

Indus Valley, Egyptian, Babylonian
Greek, Roman, Iranian

Indian History of Art

(Significant periods under a Dynasty different periods)

Mauryan, Sunga, Gupta, Kushan
Chandella, Mughal, Tribal

World History

African, Japanese
Chinese, European

Basic Concepts of Design

What is Design?

Design Sources
Creativity and Design process

Pattern in combination

Repetition, Rotation
Mirroring, Graduation
Exaggeration

Elements of Design
Principals of Design
Stone Setting
Clasps, Chains
Enhancement of a design using techniques of decoration
Size parameters of the Jewellery Design

Free Hand Drawing and Sketching (PRACTICAL 1)

Construction & Analytical Method
Relation between size
Scale and Proportion
Perspective Drawing
Free Hand Drawing
Black & White and Color Rendering
Live Drawing

Rendering Techniques & Designing (PRACTICAL 2)

Basic Designing & Rendering
Rendering of different Metals & Stones

Portfolio Designing (PRACTICAL 3)

Women's, Kid's, Men's Jewellery Designing
Inspiration Board
Costume Jewellery
Situation Test

Diamond Grading, Sorting & Gem Stone Identification (PRACTICAL 4)

Importance of Diamond Grading and Certification
Inclusions and Blemishes in Diamonds

Cut Grading
Clarity Grading
Colour Grading
Cart Grading

Identification of Imitations
Identification of Synthetic Diamonds
Manufacturing & Hallmarking

Introduction to Jewellery Manufacturing

Flowchart, Process
Parameter, Electroplating

Casting

Jewellery Casting Methods
Investment Casting
Sand Casting

Cynaide Bombing
Introduction to Metallurgy

Metals and Nonmetals
Ferrous, Nonferrous
Properties of Metal
Density of Metal

Precious metals used in Jewellery
Alloys

Importance of alloying
Master alloys for different carat and colours

Granulation

Carat calculation for alloys
Concept of troy ounce in precious metals
Physical properties and changes in gold, silver & copper alloy

Assaying, Gold Assaying & it's importance
Hallmarking

Customer angle
Role of BIS

Socio Economic Foundations of Jewellery

Introduction to the social system of India

Caste System
Value System

Traditions & Religious Beliefs
Jewellery & Social Identification
Tribal, Rural & Urban preferences of Jewellery
Jewellery on Social Symbol
Jewellery as an investment and cover against risk

Computer Aided Designing (PRACTICAL 5)

CAD using Rhino
Photoshop, CorelDraw
Adobe Illustration

Export Procedure

International Trade

Features of International Trade
Advantages & Limitations
Home Trade v/s International Trade
Documents involved in Export Trade
Trade barrier and Trade blocks

Export Trade & Procedure
Export Assistance & Incentives
Export Coasting and Pricing
Export Promotion
Properties of Gemstones

Physical properties of Gemstones

Hardness, Hardness Scale, Differential Hardness
Cleavage, Parting, Toughness, Specific gravity
Hydrostatic & Heavy Liquids Method

Crustolography of Gemstones

Seven Crystal System
Crystal Axis
Elements of symmetry

Crystal Forms & Habits
Types of Twinned Crystals
Surface marking
Identification of rough crystals by observation

Rubies & Saphires
Beryl group - Emerald
Aquamarines

Quartsgroup:Various types of quartz crystalline and cryptocrystalline
Garnet and feldspar group
Synthesis of Coloured Stones
Synthesis of Diamonds
Physical and Optical properties of Diamonds

Cutting
Polishing
Simulants & Identification

Natural inclusions

Polishing
Faceting
Clarity & Colour Grades

Indian & International Jewellery Market

Structure of the Jewellery Industry
Foreign Design influence in the Industry
European, American & Middle East Market
Indian Design influence in the market
South, North, East & West Indian market
Indian & International Jewellery Designers

Marketing, Advertisement & Brand Building

Retail operations and logistics
Trade promotions
Legal aspects in Trading
Strategy Management
Introduction to basic marketing concept

Market Research & Product Management
Sales & Brand Management

Space and Layout Management

Internship

Final designs complete ensembles
Submission of research booklet and presentation

" The joy of dressing is an art "
~
John Galliano