Seminar by Students on various topics of Fashion, Trends & Designing!!!
Seminar Topics
Colours, Classification of Colors
Fashion Designers in India
Elements of Design
Different types and classification of Skirts
Sarees: their origin, types and catagories
The world of Fashion Designers - Evolution of Fashion Designers
History of Fashion
Illustration
Types of garments
Evolution of different design and trends
Trendline & Design growth
History of Fashion Designers & their design trends
Students taking seminars to built up teaching skills in the field of fashion. 
Most Viewed Gallery Photos and Videos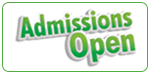 " I think in Black "
~
Gareth Pugh