4 in 1 Painting Workshop 2019
Painting Workshop
4 in 1 Painting Workshop includes 4 different forms of art. This workshop includes...
Kalamkari This one of the most traditional art form of India which is noted for its extraordinary beautiful hand paintings done on cotton or silk fabric with a tamarind pen, using natural dyes. The word "Kalamkari" is derived from a Persian word where 'kalam' means pen and 'kari' refers to craftsmanship.
Ikkat Painting The term Ikat or Ikkat has been derived from the Malay-Indonesian word Mengikat, which means to tie a bundle of yarn or thread. Intricate diamond shaped patterns, paisley designs and curved scroll are the first things that strikes into your mind when we hear of Ikkat. It is also an elaborate dying process done with cotton / silk fabrics and the end result is a piece of cloth bathed and glittered in colorful patterns.
Mandala Painting The word "Mandala" is derived from a Sanskrit word which means Circle. It is a ritual and spiritual symbol in Buddhism and Hinduism which represents the universe. The circular pattern in the painting symbolizes the idea that the life is never ending and everything in life is interconnected. The most common colors used in this form of painting are Pink, Red, Green, Orange, Purple, Black, Blue and Yellow which as used as a healing tool and known for reducing anxiety and stress. It is acts in improving immune system and reducing depression.

| | |
| --- | --- |
| Colors | Meaning |
| Pink | Femininity, love and intuition |
| Red | Passion, strength and energy |
| Green | Nature, care, physical healing |
| Orange | Intuition, creativity and transformation |
| Purple | Spiritual |
| Black | Mystery and deep thoughts |
| Blue | Meditation and inner peace |
| Yellow | Happiness, wisdom and laughter |

Gond Art Gond Art is practiced by one of the largest tribes in India predominantly from Madhya Pradesh, is a form of painting from folk and tribal art. These tribes are also found in the parts of Odisha, Maharashtra, Chatisgarh and Andra Pradesh. Gond comes from the Dravidian expression, "Kond" which means 'the green mountain'. According to Gond belief every element on earth whether it may be a river, tree, hill or rock is inhabited by a sacred spirit and this art is done as a form of respect towards it. Gond paintings can best be described as "on line work". The artist makes sure to draw the inner as well as outer lines with as much care as possible so that the perfection of the lines has an immediate effect on the viewer. Bright vivid colours such as red, white, yellow and blue are used as lines in such a way that it conveys a sense of movement to the static images. Instead of synthetic and artificial colors, paints are derived from natural objects such as plant sap, leaves, colored soil, charcoal etc...

Most Viewed Gallery Photos and Videos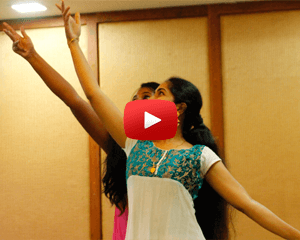 Semi Classical Dance
Fashion designing students performing semi classical dance during Onam 2017
Mannequin Draping - Team Faddy Girls
Watch the session by the team Faddy Girls to drape the mannequin using their own ideas and creativity.
Thiruvathira Kali
Fashion Designing students performing Thiruvathirakali on Parvanenthu Mukhi during Onam celebrations 2017
Onam Celebrations 2016 Video
Watch the students celebrating Onam 2016 with games, music, dance and other exciting activities
" You don't learn style from watching people on a runway. Fashion happens every morning when you wake up "
~
Shalom Harlow