Mannequin Draping Challenge by Team Tarkhan - WIFD™
"Tarkhan", a linen garment that was confirmed as the World's the oldest piece of Women's clothing which is about 5000 years old! Team Tarkhan, a team of 6 members drapes the mannequin using jute, waste cloth and a beautiful artwork Madhubani... Students use pieces of waste cloth to cut them into bits and designs a beautiful multi-colored skirt and a top with the help of jute cloth. The top was further made eye catching and attractive with the help of Madhubani art. Materials used: Waste cloth, Jute, Paints...

Most Viewed Gallery Photos and Videos
Students Taking Part In Interactive Sessions
Students taking part in interactive session and meeting students of other WIFD branches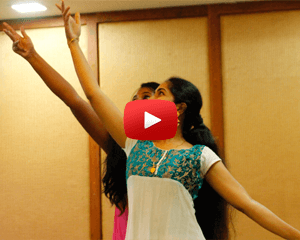 Semi Classical Dance
Fashion designing students performing semi classical dance during Onam 2017
Christmas Celebrations 2014
Students taking part in fun filled activities and games during Christmas Celebrations 2014
Liquid Embriodery
Learn the most simple method of creating beautiful embriodery designs with liquid embriodery method
" I think, with suits and clothes, if you keep them long enough, they all come back in fashion "
~
Rod Stewart