Mannequin Draping 2019 by Team Staunch Ladies - WIFD™
Watch the session by the team "Staunch Ladies" to drape the mannequin held on Feb 2019. Two teams were challenged to drape the mannequin within a limited span of time... Mannequin Draping by Team "Staunch Ladies", a group of 10 students designed a fabulous costume. 4 colors white, red, green and yellow were chosen to create the costume. Surgical gloves were dipped in yellow color to give a gradient look for the top. For the bottom half red and green plastic sheet were turned into flowers.

Most Viewed Gallery Photos and Videos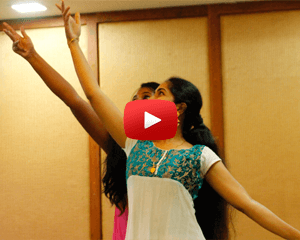 Semi Classical Dance
Fashion designing students performing semi classical dance during Onam 2017
Onam Celebrations 2014
Students celebrating Onam 2014 at Waves Institute, Chavara Branch, Calicut
Onam Celebrations 2016 Video
Watch the students celebrating Onam 2016 with games, music, dance and other exciting activities
Fusion Group Dance
Students performing fusion dance on the tracks The Humma Song, Hawa Hawa during Onam 2017 Celebrations
" When a woman says, 'I have nothing to wear!', what she really means is, 'There's nothing here for who I'm supposed to be today "
~
Caitlin Moran