Mannequin Draping 2019 by Team Staunch Ladies - WIFD™
Watch the session by the team "Staunch Ladies" to drape the mannequin held on Feb 2019. Two teams were challenged to drape the mannequin within a limited span of time... Mannequin Draping by Team "Staunch Ladies", a group of 10 students designed a fabulous costume. 4 colors white, red, green and yellow were chosen to create the costume. Surgical gloves were dipped in yellow color to give a gradient look for the top. For the bottom half red and green plastic sheet were turned into flowers.

Most Viewed Gallery Photos and Videos
Teaser Of Christmas Celebrations 2017
Video teaser of students celebrating Christmas progams at Waves Institute
Creative Designing Techniques
Fashion designing students learning the art of creative designing draping mannequin
Christmas Celebrations 2014
Students taking part in fun filled activities and games during Christmas Celebrations 2014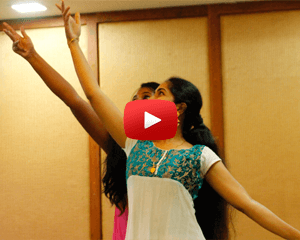 Semi Classical Dance
Fashion designing students performing semi classical dance during Onam 2017
" Elegance is not standing out, but being remembered "
~
Giorgio Armani