Mannequin Draping 2019 by Team Staunch Ladies - WIFD™
Watch the session by the team "Staunch Ladies" to drape the mannequin using surgical gloves dipped in paint and plastic sheets turned into flowers. Two teams were challenged to drape the mannequin within a limited span of time...

Most Viewed Gallery Photos and Videos
Brainstorming Session About Fashion
Brainstorming session organised for students of WIFD™ regarding aspects and trends of fashion designing
Christmas 2017 Celebrations
Its not just studies, but fun is an important factor too. Students celebration X-mas 2017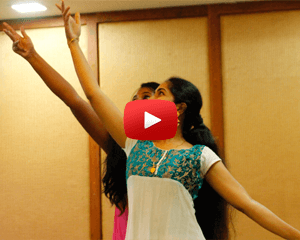 Semi Classical Dance
Fashion designing students performing semi classical dance during Onam 2017
Mannequin Draping - Team Faddy Girls
Watch the session by the team Faddy Girls to drape the mannequin using their own ideas and creativity.
" Fashion is part of the daily air and it changes all the time, with all the events. You can even see the approaching of a revolution in clothes. You can see and feel everything in clothes "
~
Diana Vreeland