Be a Fashion Designer - The innovative way
Our Institute focuses on the trendy and most innovative way to learn about Fashion Designing. Many activities such as Brainstorming, Logical Thinking sessions, seminars, learning from different exhibitions is carried out. The classes of Fashion Design program is very interesting, in which learning happens both inside and outside the institute.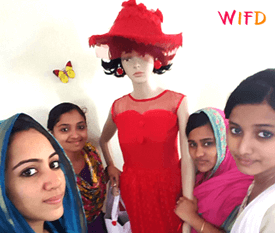 Executing Designs- view more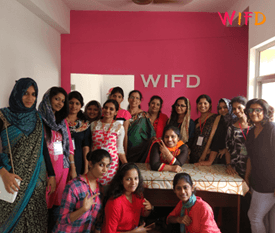 On to the ramp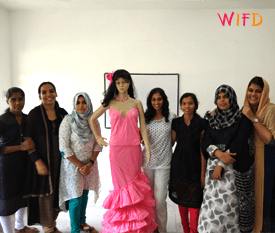 Draping the Mannequin- view more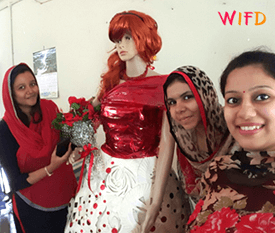 Creative Designing- view more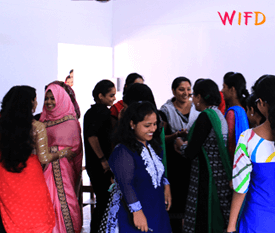 Interactive Sessions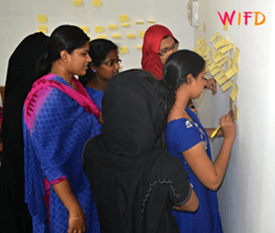 Brainstorming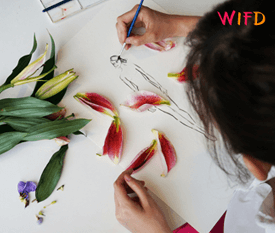 Illustration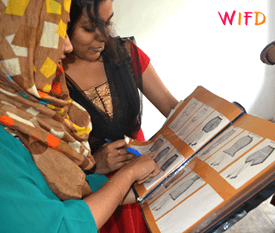 Design Reference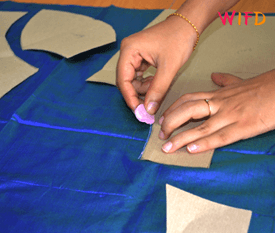 Drafting Patterns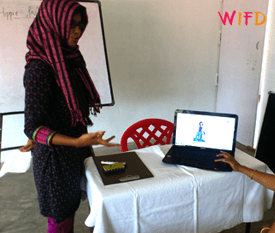 Seminar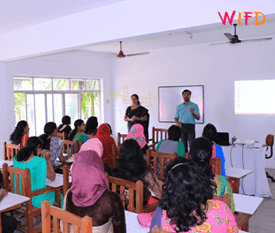 Exploring Fashion- view more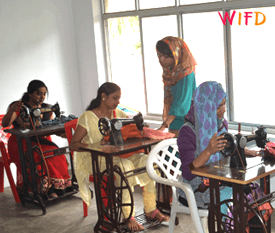 Practical Workshop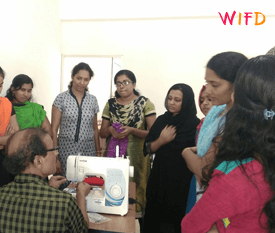 Intro to different fashion makers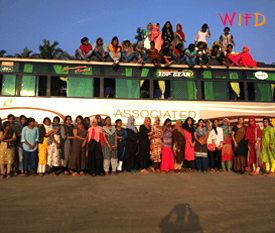 Excursion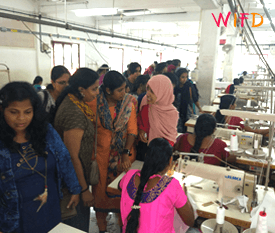 Industrial Visit- view more
Top Reasons to choose WIFD
Classes are conducted by faculty with years of experience in the fashion industry
Latest syllabus and updates with respect to the changes in the world of fashion
Practical session begins from the 2nd month onwards
Placement assistance provided for students
Hostel facility, student-friendly campus, college canteen
Practice-based learning with individual machines
Activities such as Brainstorming, Logical Thinking sessions to enhance knowledge about fashion and trend
Choose from multiple study centres with convenient timings
Design Concept
Introduction of Design Concept
Elements of fashion
Fashion terminology
Fashion cycle
Colours
Psychology of colours
Elements of design
Principle of design
Silhouettes and figures
Classification of skirts
Different types of Necklines, collars & sleeves
Portfolio presentation
Pattern Making
Standard measurements
Technical terms in tailoring
How to take body measurements
Child's bodice block
Different types of child's sleeves, collars
Jump suit
Layout of frock, Petticoat
Different types of skirts
Adult's bodice block
Different types of sleeves, collars salwars, kameez, nighty, gown
Sari Blouse, Kurtas, Pyjama
Gent's shirt and pants
Clothing Construction
Sewing machine parts
Faults and rectifications
Sewing equipments
Basic hand stitches
Different types of Seams, Pleats, Tucks, Plackets, Pockets, Necklines
Garment stitching of designer frock, skirt & top, salwar & kameez, sari blouse
Textile Science
Cotton, Silk, Wool, Rayon, Polyster
Yarn, Fabric
Fabric Finishing
Illustration
Free hand sketching
Stick & Block figure
Fleshing the figure
Weight distribution
Draw head and hairstyles
Pencil shading & Textures
Dress draping, Stylization
Colouring & Accessories
Basic garment shapes
Garment Industry
Industrial garment production
Designing and marker planning
Merchandising, Quality controlling
Marketing & product costing
History of Fashion
History of Indian Costume
Traditional Jewellery of India
History of Americian costume
History of French costume
History of Greek costume
History of Egyptian costume
Surface Ornamentation
Basic embroidery stitches (50 nos)
Decorative stitches
Traditional handwork of different states of India
Metal Embroidery
Fabric painting

Course Duration
:
1 year
Course Type
:
Diploma
Next Batch
:
August 2021
Eligibility
:
10th / 12th
Gender
:
Female only
Uniform
:
No
Hostel
:
Available
Study materials
:
Provided
Intake
:
25 seats / centre
Class timings in Study Centres
Chavara
:
10 AM - 1 PM
1:30 PM - 4:30 PM
Monday - Friday (5 days / week)
Apply online now
Our Colleges in Kerala - Waves Fashion Institute
Chavara Cultural Centre, Calicut, Kerala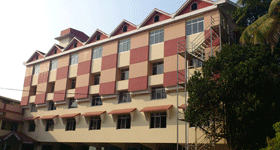 Click here to know more about Waves Institute
Chavara Cultural Centre is devoted to the synthesis and development of art and culture. This organization has always been in the forefront, organizing programs to prepare the youth to face the challenges of life boldly.
Register Online now
Recruiters & Placements
Who is a Fashion Designer?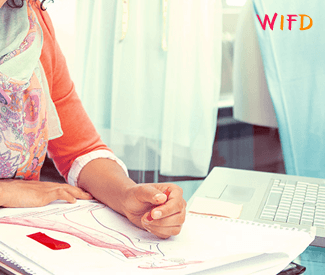 Fashion designer is a person who loves to study about fabrics, latest trends, design sketches using her own creativity and also be a part of all production aspects of design. Wardrobe is the best way one could express her personality and a designer uses her own creativity to develop unique and trendy designs to display a person's attitude. A fashion designer creates styles using the right fabric, colours, shades, textures, patterns and give instructions on how to make the products they designed. Fashion Designer combines their creative skills altogether for the perfection of the costume. They design garments which includes underwear, formalwear, eyewear, sportswear and other accessories like hats, belts, scarves, handbags, footwear, jewellery etc.
Duties of a Designer
Studying the latest fashion trends and anticipate designs that will appeal to consumers
Decide on a theme for a collection
Visit manufacturers and other trade shows to collect samples of fabric
Select fabrics, colors, or a style for each garment
Be a team player to work with other designers to create prototype designs
Present design ideas and showcase them in fashion shows